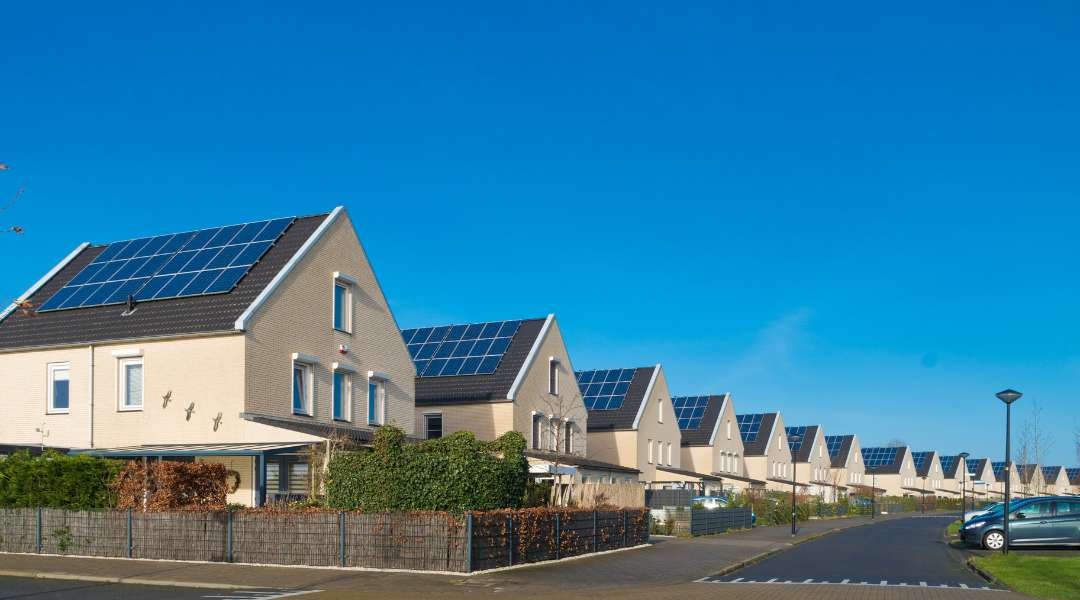 How to Generate High-Quality Solar Leads in 2023
In 2023, the game has changed a bit, so you need to adapt your methods for finding qualified solar leads. This guide offers fresh tactics tailored to today's market dynamics, specifically for residential solar contractors.
Understanding the Solar Lead Market in 2023
Here's what 2023 has in store for us. Solar leads have become a hot commodity due to the surge of eco-conscious homeowners seeking greener alternatives.
These qualified leads are prospects interested in transitioning their homes into renewable energy sources, particularly through residential solar contractors. Increasing your understanding of this trend can prove beneficial, as it offers insight into how dynamic and promising the industry is right now. Backed by government subsidies promoting green initiatives, these potential clients only need convincing that they'll get substantial savings over time from lower utility bills without compromising comfort at home.
A well-informed prospect is a high-quality lead, or even better, a "qualified solar lead." They are focused not just on saving money but also on reducing their carbon footprint. This has a great impact on environmental conservation initiatives, which residential solar contractors often champion.
Audience Targeting for High-Quality Leads
Crafting the perfect message is crucial, but it won't mean anything if you're not reaching your target audience. You need a sound targeting strategy if you want to see an uptick in high-quality solar leads. Start by understanding who buys from you: their age, location, interests, or motivations.
Once identified, leverage these insights to tailor advertising campaigns that best resonate with them. Expand on data points such as potential customers' lifestyle habits and energy usage patterns when building customer profiles, as environmental awareness is often a primary motivator for switching to solar power. Ensure engagement by using this information across different marketing channels, such as Google Adwords or Facebook Ads Manager, for targeted outreach efforts.
This will deliver higher conversions at lower costs per acquisition through real-time optimization based on performance metrics attached to each campaign's goals, making sure resources are used effectively and resulting in substantial profits over time. This provides significant value-creation activities that can be effortlessly executed, thus contributing immensely to the success achievement process.
Optimizing Digital Advertising Campaigns
To optimize your digital advertising campaigns, consider pay-per-click (PPC) ads. These allow you to tailor who sees them with strategic keywords from customer data. You'll only incur a cost when someone shows interest by clicking on the ad.
Such platforms offer extra metrics aiding campaign optimization while assisting brand awareness even without clicks. Digital marketing also grants you an effective and precise means of gauging return on investment. It's crucial to remember that ROI can vary due to factors like competitor activity or market saturation.
Monitoring channels such as Google Ads and social media outlets provide real-time insight into which strategies yield results, allowing for quick reform if needed. Furthermore, Urchin Tracking Modules (UTMs) aid in comprehending website visitor behavior, offering valuable information about prospective customers' journeys that enable more accurate audience targeting. Remember, diversifying across different mediums ensures content longevity at a minimal cost while reaching broader audiences.
Consider mixing things up by changing blog posts into videos or infographics to propel lead generation forward.
Growing Your Brand to Attract More Qualified Leads
To attract more qualified leads, amplify your brand. Your potential customers should value what you offer before they engage with you. Begin by creating and sharing quality content showcasing your solar energy solutions expertise.
Offer guides, blogs, or tutorials covering various aspects of renewable sources of power. Next up, social media presence is crucial for any business today! It's a platform where people spend vast amounts of their time every day.
Make sure to capitalize on this opportunity! Invite questions from the audience about solar technology use cases or how-to queries related to installations at home or workplaces. In maintaining consistent online interactions with prospects, trust builds over time.
You can also host webinars where these curious audiences get comprehensive answers from professionals like yourself! Lastly, don't forget customer testimonials. Positive reviews work wonders for spreading word-of-mouth referrals within communities searching for sustainable alternatives like yours.
A strong foundation relies upon effective communication coupled with proven results. Keep these integral elements prominent while growing relationships in leadership positions critical to expanding engagement efforts.
Utilizing Referral Programs and Partnerships
Ensuring growth in your solar venture requires savvy strategies. One such tactic involves referral programs and partnerships. Creating a comprehensive referral program motivates satisfied customers to spread the word about their positive experiences with your service.
Partnerships can also be of immense benefit for lead generation efforts. Consider joining forces with businesses that share customer demographics similar to yours but are not your direct competitors. These collaborative relationships potentially give access to an entirely new set of potential leads who trust this partner already, improving the chances that they'll warm up quickly towards services rendered by your platform as well.
Riding on existing trust networks, such as referrals or strategic partners, is often more successful in terms of conversion than cold contacting methods. Therefore, it is recommended that all viable sources be taken into consideration when making marketing plans to drive quality solar industry leads during 2023. Optimizing these plans will ensure the most efficient use of resources and the best possible outcome.
Tracking Performance of Generated Solar Leads
Sure, you've got a solid strategy to reel in those solar leads. But that's only half the equation. To truly soar and make every effort count, tracking performance becomes paramount.
Track each generated lead diligently using sales software or CRM tools. You need stats on how effectively your plan works against goals set initially. Don't just focus on absolute numbers of fresh leads; consider their quality too!
Are they converting into customers? Any stagnation signifies needing a new approach for the prospecting methods utilized so far. In addition to conversion rates, dwell time (the period between initial contact with prospects until they become paying customers) is also worth noting.
A shorter interval signals an efficient process, which implies financial savings. By monitoring these metrics religiously, fine-tuning operations as needed gets easier by leaps and bounds, getting nearer to ultimate success bit by bit! Remember, while ramping up, quantity matters immensely in driving growth momentum forward. Quality control should never be left behind, either.
In 2023, high-quality solar leads can be generated with a blend of strategies. You'll want to focus on creating engaging content that educates your target audience about the benefits of solar energy. Pay-per-click advertising also matters for online visibility.