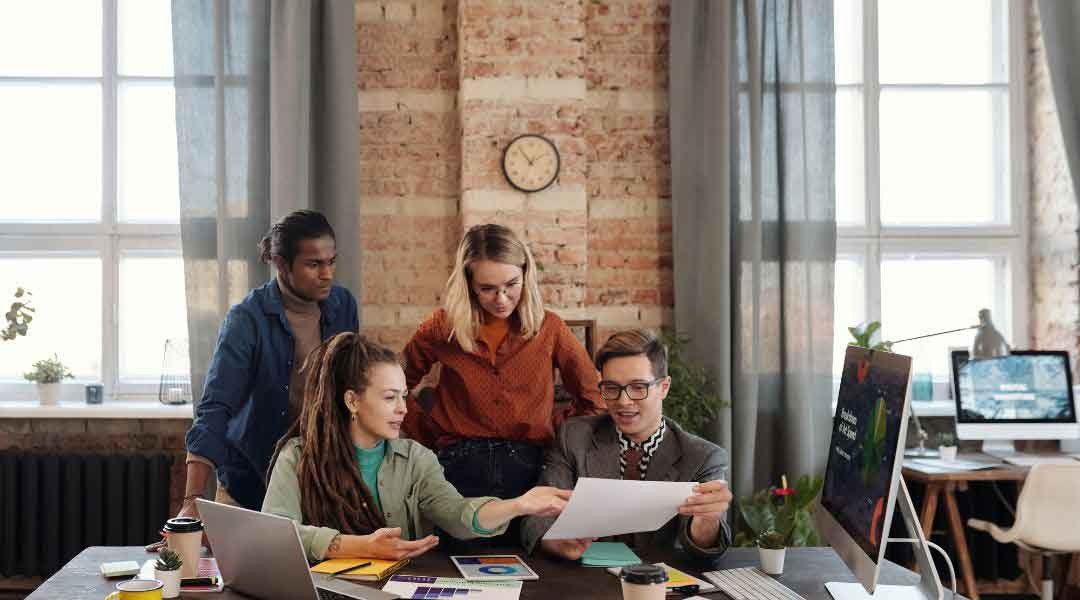 The Ultimate Guide to Creating a Marketing Plan for Your Solar Business
Are you looking to build a successful solar business? A well-thought-out marketing plan is key. To help, we've created the ultimate guide to creating one.
It covers important elements such as market analysis and strategies for reaching your target customers. This easy-to-follow, step-by-step guide provides valuable knowledge from industry professionals to create an effective and comprehensive marketing plan that works best for your needs! You won't regret taking advantage of this resourceful information provided here – it'll make sure none of your hard work goes to waste!
Understand Your Solar Market
Begin by researching trends, regulations, and demographics within your target area. Remember that local markets may vary significantly based on factors such as regional climate or government incentives for renewable energy adoption. Leverage AI-powered search engines like Bing AI and Google Bard to gather valuable insights on local markets, including factors like regional climate and government incentives for renewable energy adoption. Analyze customer segments using AI-powered tools to identify their needs and preferences, creating tailored marketing campaigns that resonate with specific personas.
Identifying these subtle nuances will enable you to craft relevant marketing messages customized explicitly for those potential customers searching in specific geographic locations. Factors like age brackets, income levels, and eco-consciousness levels, among others, play critical roles while categorizing prospective clients effectively into distinct personas.
Furthermore, analyze prevalent challenges faced during typical consumer journeys toward adopting residential or commercial solar systems. This knowledge can help shape strategy aimed at easing consumers' anxieties associated throughout their transitions from fossil fuels dependency towards cleaner alternatives seamlessly without any major hiccups along the way!
Analyze Your Competition
In-depth competitor analysis is pivotal in refining your solar business's marketing plan. Identify top competitors within your niche, both local and national, and study their product offerings, pricing strategies, customer service models, and reputation. Take note of any unique selling propositions (USPs) they employ successfully. This may include innovative financing options or other value-added services designed specifically for the solar market segment.
Study how these businesses differentiate themselves from others in ways that resonate well with prospects. Additionally, consider monitoring the social media channels of competing brands to gauge consumer sentiment and responsiveness towards them. Identify patterns pointing out where they excel or fall short compared to yourself; this could be advantageous too!
Finally, analyze advertising efforts made by rival companies, focusing primarily on format selection (online vs. offline), messaging tones/styles used, and target audience demographics. This can provide guidance about what appeals most and likely works best when reaching similar groups, effectively leading to growth opportunities discovered during competitive research and guiding strategic decisions moving forward, ensuring success and the long-term desired outcome is achieved.
Set Goals and Objectives for Growth
Achieving growth in your solar business requires setting clear goals and objectives. Begin by identifying the specific areas you'd like to target for expansion, including increasing market share, boosting revenue, or expanding into new geographical regions. Next, develop measurable key performance indicators that will help track progress toward these aims.
For example, if one of your goals is to increase residential installations by 20% within a year, set monthly installation targets as milestones along with relevant KPIs such as leads generated or conversion rates from marketing campaigns targeting homeowners. Regularly monitoring and analyzing these metrics allows you to make data-driven decisions about where adjustments are needed in your marketing strategies. Additionally, establish short- and long-term objectives that align with broader company values while promoting sustainable growth.
Short-term objectives might involve improving customer retention through excellent support services, while long-term goals could focus on becoming an industry leader in technological innovation or sustainability practices among solar providers.
Develop Strategies to Reach More Customers
Utilize social media platforms like Facebook, Twitter, Instagram, LinkedIn, and YouTube to enhance brand awareness and customer engagement. Create informative posts, share case studies, and engage with potential clients through timely responses. Engaging with potential clients through timely responses to comments and messages will establish trustworthiness within your community. For an added boost in visibility on these platforms, consider posting promotional offers or collaborating with influencers who align with sustainable living values; their followers could potentially convert into new leads for your solar company.
To ensure every effort is paying off correctly, monitor key metrics such as likes per post, shares, and page visits. This data is invaluable for understanding the impact of specific strategies and progress over time.
Establish Actionable Tactics & Execution Plan
Explore local advertising opportunities by collaborating with neighborhood associations, newspapers, and radio stations. Sponsor events and partner with environmentally-conscious organizations to share the benefits of solar energy. Attend home improvement expos and trade shows to network with professionals in the industry.
Engage influencers on social media platforms to enhance credibility and introduce your brand to new audiences. By collaborating on sponsored posts or video reviews of your products/services, these key opinion leaders lend credibility while introducing their followers to your brand's offerings. Finally, refining customer service protocols ensures current clientele feel cared for when interacting with various touchpoints throughout engagement stages, from initial inquiries to post-sales follow-ups.
Measure & Track Results
Regularly measure and track results using analytics tools. Monitor KPIs such as website traffic, conversion rates, social media engagement, and lead generation sources. Utilize unique tracking codes for specific campaigns to identify successful tactics and optimize your marketing strategies. Analyze email open rates to gauge the effectiveness of your email marketing campaigns.
You can create a comprehensive and effective marketing plan for your solar business by leveraging these tips. Stay informed about the solar industry trends, understand your target audience, and utilize digital channels to reach more potential customers.