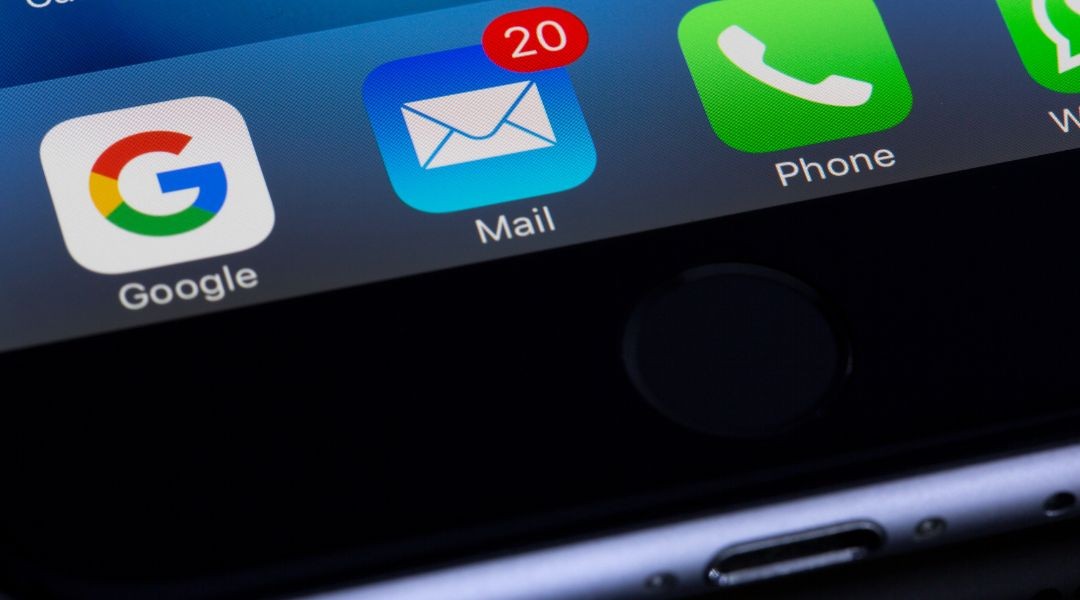 Is Email Marketing Effective for Commercial Solar Lead Generation?
The experts believe that email marketing is among the most effective techniques for marketing a solar business. Even when everyone is on social media and most businesses rely on social media marketing, a vast majority of marketers are of the opinion that email marketing gives you a better ROI. In addition, around 70% of internet users in the US prefer business communications via email.
Email marketing is a powerful tool that converts 3x more customers than social, and those converting through emails are likely to spend 17% more compared to others. Now, if you're not using email marketing to grab solar commercial leads already, these stats might be shocking for you. But email marketing does bring you results and can be an effective marketing tactic for attracting new valuable leads and converting them.
Wondering how email marketing can be helpful with commercial solar lead generation? Let's explore some benefits of email marketing for solar businesses and find out how you can set up an effective campaign.
How Can Email Marketing Help Solar Companies?
As mentioned earlier, email marketing can be helpful for solar businesses in generating commercial solar leads and attracting new clients to boost sales. In fact, email can outperform various other marketing techniques in terms of engagement, conversions, and other important metrics. Here is how effective email marketing can help your solar business.
1. Cold Emails For Solar Ensure You Don't Miss Out On Even A Single Opportunity
Most solar installers offer services in particular cities or areas. The audience they want to target is very limited. If you prepare a list of your prospects in that area, you just can't afford to waste even a single opportunity for lead generation and convert those leads into your customers.
To approach every single prospect while making sure you don't end up spamming them, cold emails should be the best approach for you. Even if you send just one thousand emails each month, you'll have reached out to ten thousand prospects in your targeted area after just ten months.
With mail tracking, it's possible to identify the engagements from the first round, and then you can grab the responsive commercial solar leads to target in your next round of emails. A targeted approach from here will allow you to cash in on every single opportunity out there.
2. Businesses Can Run Extremely Targeted Marketing Campaigns
Most traditional marketing channels like billboards and TV ads help you reach a broader audience. A large portion of them might not even be interested in your offering. Internet marketing, and email marketing, in particular, lets you take a much more targeted approach to your marketing efforts. Most of the time, you target your email campaigns at people who have shown an interest in your services and will be more likely to take the desired action.
You can design your email campaigns for various groups within the email list or even for specific individuals. Depending on their characteristics and where they exist in the sales process. For instance, if someone has just signed up for the company's newsletter. They may receive an automated email to thank them for the subscription and inquiring about if they want to know something about the company and the solar systems it offers. Such a targeted approach will help build lasting relationships with your customers and boost conversions simultaneously.
3. Customized Content and CTAs Bring You The Results
The relatively smaller potential customer base can be further subdivided to tailor your content and CTAs for a specific group or individual prospects, increasing the effectiveness of a commercial solar lead generation campaign. For instance, you can send out targeted emails with educational content regarding your commercial solar offerings, their benefits, the reduced pricing, and why they make more economic sense. Once they start taking an interest, you may start sending them sales emails featuring customer testimonials, ROI analysis, pricing for different products, etc.
So, depending on who will be receiving your emails and how you want them to engage with you, it will be easier for you to customize your content for a relatively smaller audience in the commercial solar market. It will, in turn, increase the effectiveness of your marketing campaigns.
4. You Always Stay Top-of-Mind
Solar companies can use email marketing effectively to keep their brand visible and build awareness. Your communications will also help keep you in the minds of your potential customers. Your emails will serve as a reminder, helping them recall your company and the solutions you have on offer.
It is important to communicate regularly with your target audience, as not everyone visiting your website or signing up for the email list will be prepared to go into a contract immediately. But with regular communication, you can convince them to buy your solar services and enforce a decision.
How To Do It The Right Way?
So yes, email marketing can be effective for generating solar leads. But not all marketing campaigns are made equal, and you can't expect them to create the same impact. If you want your email marketing efforts to return big on your investments, you should be aiming for perfect execution.
Here are a couple of quick tips to see that happen.
1. Don't Overdo It
Remember, not all of your prospects like frequent emails – especially when they are in important positions in their companies. Therefore, you should rely on data analytics to decide how often you should approach your potential customers with your marketing emails. Particularly, try to figure out how many emails it takes on average to convert a prospect from your target market. Also, figure out the number of emails unsubscribers receive on average before they decide to part ways.
With data supporting your decision, only send as many marketing emails to your target audience as they can easily digest and start thinking about your business. Never try to overdo it!
2. Give Your Prospects What They Are Looking For
You want to sell solar panels to your prospects, and a majority of them might even need a solar solution but just aren't ready for it yet. They also know that you want to sell your product to them. So, there is no point in telling them the same thing over and over again. Instead, you should better keep them engaged with pertinent, entertaining content to build a trusted relationship and try to answer their possible concerns bit by bit. It will help ensure that when they are ready to buy, they will contact you before anyone else.
You should also reward your subscribers with special offers like free consultations, discounted installations, e-books, and more as a token of appreciation for staying in touch.
Email marketing can be an effective, low-cost marketing solution for generating commercial solar leads. It's just how you carry out your campaigns that will make the difference in the end.