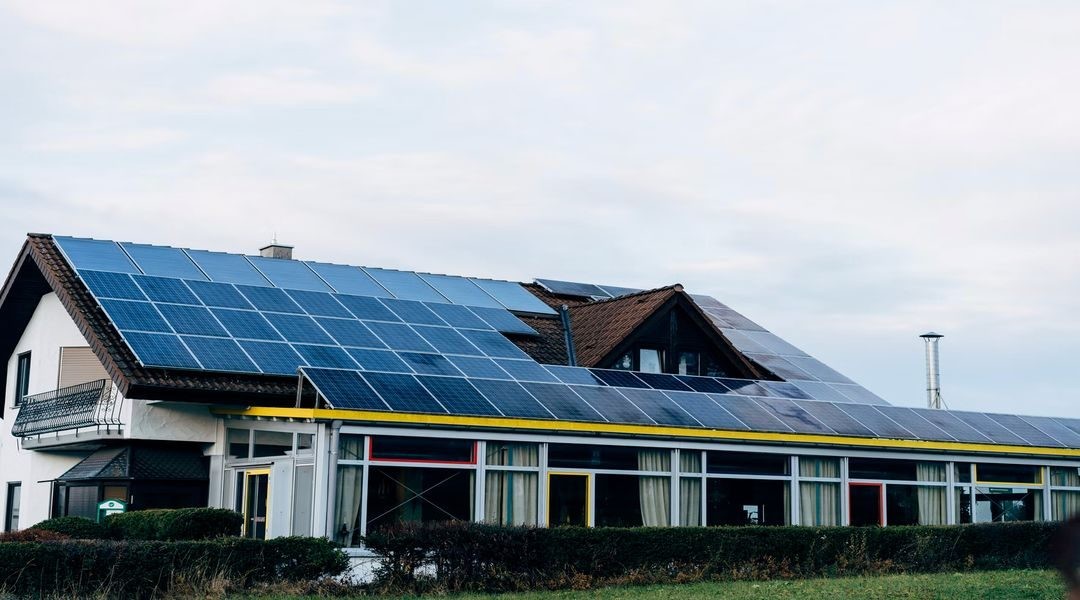 How Can I Promote My Solar Business and Gain Exclusive Leads
Solar energy is getting popular daily as more users adopt the renewable energy alternative that aims to lower energy bills while shrinking the carbon footprint. The increasing demand has led to explosive growth as families and businesses install solar panels.
In 2021, more solar businesses sprang up, and many more are still coming up to match the demand of the vast market. So, how can solar companies promote their businesses and at the same time get solar leads? What is the best way to get solar leads? Keep reading to learn more.
Solar Business Marketing
Every successful organization, brand, or cause must invest in proper marketing strategies. To attain this success, solar companies need to understand what their consumers need, how they can fill that need, and the best way to get solar leads that convert to sales.
Yes, it's possible to promote your business and get exclusive leads at the same time. Companies that are just starting should adopt marketing strategies to help them expand their customer base. Generating exclusive leads is one way to achieve this goal.
All the same, you should know the foundations of marketing—your business and your audience.
Know Your Business, Your Brand
Marketing starts by knowing what you want to sell. Before embarking on a serious marketing campaign, you need to answer a set of questions to help you develop the best solar marketing messages.
What makes your brand different from the rest?
Which brand values do you cherish?
How do you want your potential customers to perceive you?
Knowing Your Audience
Your audience is your target customers. To implement effective solar marketing, you've got to match the needs of your target audience. You can do a little research to know who your target audience is, their values, and the concerns and questions they have.
You need to understand what they are nervous about and why they might hesitate to buy solar services or equipment. After knowing what they want, their concerns, and their questions, now it's time to address their concerns and meet their needs. Some tools to help discover your audience include Sparktoro's free audience search and Facebook Audience Insight.
After knowing your business and your audience, it's time to embark on serious marketing. You should implement the best way to get solar leads by using reliable solar marketing ideas. Here are key solar marketing ideas to generate solar leads:
Utilize Customer Referrals and Testimonials
Solar is a major investment for many people, and asking for a testimonial or rewarding a referral could land you more leads. Besides, this strategy works well with your existing customer base. You can use your existing customers to promote your business through word of mouth.
In business, it's comforting to know that someone is satisfied with your product or service and can encourage another person to use the service or product too. The satisfaction you derive from your family and friends can be a great tool to promote your business while getting leads that convert.
Give Your Leads Finance Options
Solar is a huge investment; giving your customers payment plans could help ease the burden of a large upfront investment. Most homeowners or even business owners may not afford a big initial capital investment. Giving them finance options can motivate them to make a purchasing decision.
Master the Needs of the Local Market
As a solar business owner, you can target customers within a radius of your business's location. In that case, you need to know what the customers in those suburbs look like. For instance, there could be customers in affluent suburbs with too concerned homeowners about price and quality.
You could also be targeting new homes occupied by young families who are more likely to receive solar as a 'gift' from their parents instead of buying it themselves. Some suburbs also have older and more established homeowners preparing to retire, so they may focus on reducing energy costs.
You can address the needs of your prospects better if you understand them and their needs.
Spread the Word
Once you get a few customers, you should keep sharing the love of solar. If you are passionate about your business and share the beliefs of your customers, you're likely to convert leads. Importantly, you should have a competent back-office staff to deal with frequently asked solar questions. Share your knowledge, experience, and benefits associated with solar. This can help your leads see you as the "go-to solar person."
Review Your Website
Your website is your chief marketer in the online space. Therefore, ensure it's always updated, mobile responsive, and has the latest products and services you provide. It should also contain timely data on recent tariff charges and other upcoming events. Great content on your website can help promote your business while getting exclusive leads.
Consider E-mail Marketing
E-mail marketing is one of the best ways to market products and services in the digital era. You should set up an automated e-mail campaign, a smart way to help you manage your sales funnel more effectively. Besides, it helps free up your sales team and allows them to focus on quality leads.
An automated e-mail campaign also allows you to track the lead's interest. You can do this by reviewing open rates, click-through rates, and the actions they take after getting your mail. Currently, several marketing automation tools are available on the market, including MailChimp. You simply need to identify a user-friendly tool with several integration options.
Utilize Social Media
Any business cannot underestimate the power of social media. Millions of customers flock around Facebook, Instagram, and LinkedIn every day. These platforms have worked well for solar companies that understand their market and the message they want to send to their prospects. They can work for you too.
The solar business is more complex than an average business. Promotion is key in getting customers, and the tips mentioned here can easily get you started.