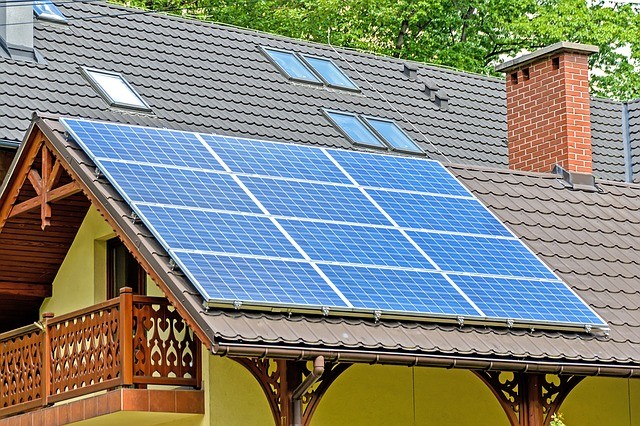 Solar Power Leads: Shared Leads vs. Exclusive Leads
There are advantages and disadvantages to purchasing both exclusive and shared solar power leads for your solar business.
SHARED SOLAR POWER LEADS
Shared leads are leads you purchase from lead providers who reserve the right to resell your leads to other competitors.  This means that they can offer the same lead to 4 or more other companies at the same time it is sent to you.
PROS
Shared solar power leads are often lower-cost than their exclusive counterparts.  You can often get a lead for $20-$30 and it can be more cost-effective when looking to buy in bulk.
CONS
Although shared solar power leads are less expensive, oftentimes the leads are resold 4-6 times when you first receive them and then again up to 5 times more as an aged lead in a week or month's time.  First of all, the worst problem with this model of lead purchase is the fact that you have to compete with several companies to set an appointment.  If you are not the first person to get in contact with the homeowner, it becomes challenging to actually set an appointment.
After a homeowner is called dozens of times, it makes it difficult to get them to answer your call.  And even if you are first to set an appointment with them, it is very easy for someone else to come in after you and undercut your price and take the deal from you.  There is no doubt that many cancellations happen in the industry simply due to the nature of shared solar power leads.  Secondly, you tend to attract shoppers with shared solar power leads.  That is when people are just shopping around for the lowest price and WANT to get 5 or more quotes.   These deals are extremely tough to win unless you are the last in the door or severely cut your price.
EXCLUSIVE LEADS
Exclusive solar power leads are leads that are unique to you and not resold to competitors.
PROS
Exclusive solar leads tend to be the highest quality leads since they are not "beat up" by getting called several times.  These homeowners are fresh and not looking to get multiple quotes in most cases.  This means that you can give a more profitable price to them and get them to commit rather easily without competition being a hindrance.  These homeowners are expecting you to come to their house and explain how solar energy works, and you don't have to worry about a competitior sneaking in at the last minute and taking your deal.
CONS
Although exclusive solar power leads are higher quality, they also come at a higher price.  In certain markets, exclusive leads can range anywhere from $85 to as much as $350 per lead in some cases.  Most solar companies buy a combination of shared and exclusive solar power leads due to these drastic differences in costs.
THE SOLAR EXCLUSIVE DIFFERENCE
SolarExclusive.com has the best of both worlds.  Not only are our solar power leads 100% exclusive, they cost the same as shared leads–sometimes even lower!
We have arranged a way for our pricing to be on a transparent "flat-fee" model, which means you can get your leads "at cost", and pay oftentimes between $10-$20 per lead.  We charge a flat fee on the side which keeps us from having to resell the leads to multiple competitors.  This model has worked for us for several years, and is the reason why so many of our clients have stayed with us for years.  It is actually less money over the long run to pay a flat fee then for us to charge a premium on the leads.
With SolarExclusive.com, you can get high-quality exclusive solar power leads at the low costs of shared leads!
There are limited spots remaining in each market, so make sure you book a call by calling us at 702-462-7237 or by choosing a time below. Let's take your business to the next level with truly exclusive leads and pre-set appointments that actually convert to paid solar installations!