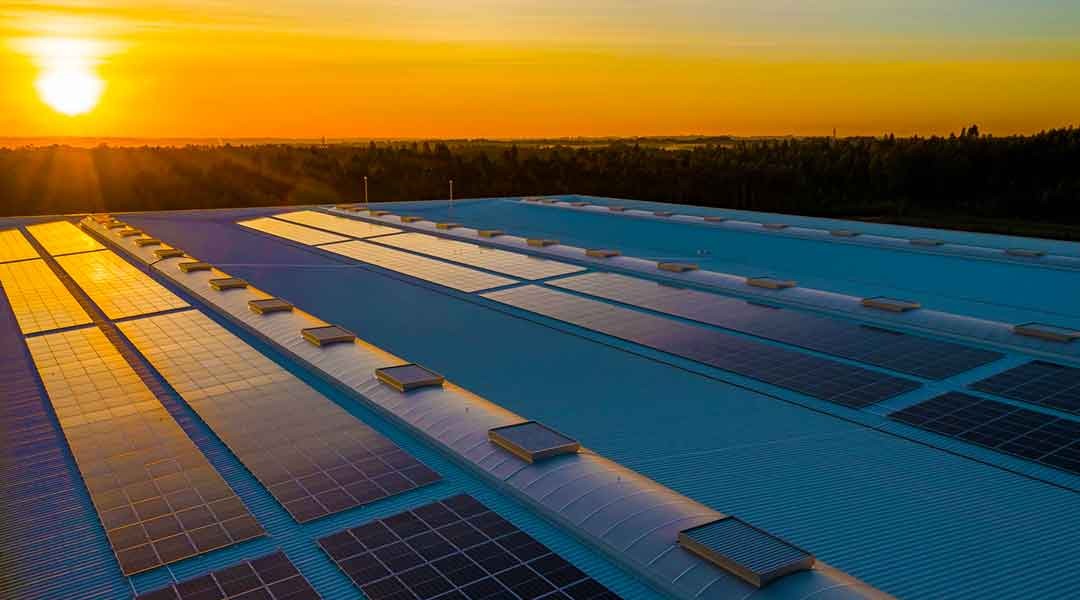 Top 5 Ways to Generate Solar Leads Online That Convert into Sales
In the solar industry, without leads, the rest of the job is not possible. It would be best if you generated enough leads to close deals. These days, cold calling or door-to-door visits are not needed. Here are some tips for online solar lead generation:
1. Get listed on solar company directories.
Search engines like Google favor websites with high traffic and a history of posting content. Directories will most likely be showing up first when customers search online. Having your website reviewed by SolarExclusive.com is one way you can prepare your business for a new overflow of leads and appointments coming in.
It is also good to be listed in industry association directories which are highly trusted sources of information:
NABCEP – North American Board of Certified Energy Practitioners
SEIA – Solar Energy Industry Association
2. Build a strong Instagram presence.
There are a lot of homeowners on Instagram who are interested in solar energy. They will keep you in mind once they are ready to buy.
Post constantly at the right time. Three (3) times a week can be a consistent schedule. Try posting once a week first, then increase the number of posts. You can post before and after pictures, projects in progress, videos, company events, customer testimonials, quotes, and announcements. Research shows that posting after lunch from Mondays to Fridays is best.
Use hashtags correctly. Think of hashtags as free advertising. People on Instagram follow hashtags depending on their interests. You can use up to 30 hashtags per post, so you should choose them wisely.
Check if your prospects spend time on social media. Residential clients may be more involved in Facebook and Instagram, while commercial clients lean toward LinkedIn. Once you know where to focus, you can create your ad strategy.
3. Get involved in communities.
Identify communities in your service area and contact its leadership. Websites offer information about directories. You can have your business listed in their newsletter and community events. Big events may even allow you to set up your booth. There are also Facebook groups that can provide contact information.
You can also start a Facebook group for people who are interested in solar panels. Here you may offer your advice for free. 1.5 billion people use Facebook daily, so your potential audience is much bigger. Some things to take note of:
Do not try and sell your product. You should only post relevant information, answer questions, and offer expertise. The goal here is to help members solve their problems.
Your Facebook page should be updated and professional. It should have a high-resolution logo, a link to your website, with quality posts to show your best work. Post testimonials and reviews from past customers as well.
It is like inbound marketing. Your online presence provides value to curious homeowners. It is the least expensive cost per lead.
4. SMS marketing.
98% of text messages are opened by users. Emails are opened by 20% of recipients. You need to build a database of phone numbers that you need to send an SMS to. A keyword text-in promotion should do the trick, asking the audience to text a keyword to a number to win something. The offer can be promoted in your social media channels, emails, billboards, etc. After receiving the phone numbers, you can follow up via text messages and phone calls.
5. Run advertisements.
You can run Google ads aimed at people looking for solar panels.
In-market. Showing ads to users who have been looking for products like yours.
Remarketing. These are for users who have already interacted with you through ads, websites, or apps.
Content Keywords. These are Google ads for specific keywords entered. SEO (Search Engine Optimization) websites provide homeowners with different quotes from different local installers. Users will find solar-related phrases that lead you to third-party websites.
Topics. Searching for a certain topic will take the user to multiple pages.
Placement. Ads are placed on specific websites that users are visiting.
You can also use content marketing to get leads from people searching online. Online content like blog posts, social media posts, etc. can send users to your website while searching online. They will be taken to your website through the search process, not an ad. It results in an average of 54% more leads than traditional marketing – saving businesses around $20,000 per year.
Use incentives for referrals. Existing clients have strong potential in generating leads. If they already have experience with you, they will be more motivated to refer you. You can offer discounts and cash rewards for sending several solar leads. Referrals can be the best form of solar leads. The main challenge is creating a system and a network. But once established, solar leads will come to you pre-qualified. Your customers will be boasting about your professionalism, integrity, and skill.
A frequently asked question on online solar lead generation is how much do solar leads cost. According to Solar Review, leads that are matched only to you (exclusive opt-in leads) can sell for as much as $300 per lead in a market like San Diego. A generic lead from a call center for the same market will sell for just $25. Cheap solar leads are generated typically via aggressive means like cold calling. These cheap leads result in higher costs. They are minimally screened and more often sold to other solar installers at the same time.
Solar Exclusive is a solar marketing expert. We use online lead generation through pre-qualified appointments. Solar Exclusive operates with solar companies in 39 states and generates leads for them in over 253 different markets. Our lead-generation system is tailor-made to your company to get appointments and increase your sales. We primarily use YouTube ads finding that it creates the most balance for quality leads and appointments.
Solar Exclusive has served over 1,000 companies in the United States like CBS News, NBC, and Fox News. Book with us today so you can have your Solar Exclusive Strategy Call.