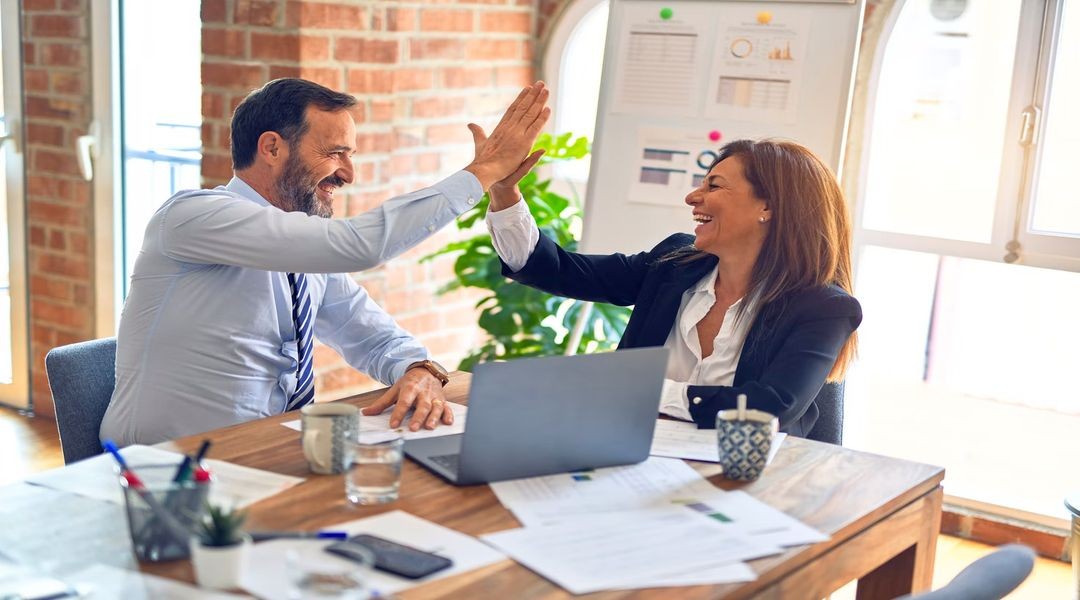 5 Ways to Convert Your Solar Leads to Buying Customers
Marketing methods have significantly changed over time, and many businesses don't find the old way of advertising fruitful in the digital era. Poor marketing and advertising methods are likely to cause poor response times and waste time and resources. One of the modern ways of marketing is through online leads.
So, how can businesses convert their online solar leads into buying customers? Read on to find out:
How Do Solar Companies Turn Their Leads Into Customers?
Before delving into how to turn leads into actual customers, the first question is, how does the solar company generate leads? Many solar dealerships rely on the basics, such as keeping their website updated and mobile-responsive. They run simple Google Ads campaigns and quote sites such as SolarQuotes or 3 Quotes.
However, more proactive dealerships take their lead generation a notch higher by optimizing their Google Ad campaigns to derive conversion goals. They also set up conversion trackers to highlight where their online solar leads are coming from. Additionally, they set up marketing automation tools to grab and qualify leads.
Together with leveraging social media platforms such as Facebook, Instagram, and Twitter to boost company profiles, these companies invest in paid ads on social media platforms while looking for sponsorships or local events to promote awareness. Consequently, they end up with many online solar leads. But the big question is, how can they turn the leads into actual customers?
Here are Key Tips to Turn Online Solar Leads into Real Customers:
Follow up
After generating leads, the company needs to follow up with a 1-2 minute call to confirm their interest. This follow-up also allows the business owner to prioritize leads and give the details of those ready to commit to the sales team.
It also allows the owner to separate those in the awareness and consideration stage and nurture them through the marketing automation tools.
Get Customer Referrals
Satisfied customers can pass the good words about a company that served them well. This is one way to promote awareness while maximizing sales. As a solar company owner, you should ask for customer testimonials to add to your website once you complete the job. You can also ask them to do a review on your Facebook page, where you can refer your leads to gain more information from first-hand reviews.
Promote Financial Planning Options
Another way to maximize sales is to promote the financial planning options your company works with. You should have your credentials and accreditations clearly shown on your social media pages and website. This instills confidence in your leads and erases their worry of being scammed.
Be Ready with Case Studies or Examples
Case studies and examples are a good way to show your leads how your business has helped other customers. How has your company helped other customers save money after installing solar? How was the installation process? Do you have in-house installers, or do you subcontract? The answers to these questions are important and can help restore confidence in your business.
Above all, as a solar company, you need to maintain steady communication with the entire team. If any of your staff is going to be busy, ensure that your employees are across high-potential leads to bridge any gap and answer any communication promptly.
How Can Solar Companies Overcome Challenges to Get More Leads?
Challenge #1: Limited Eligibility
When you start at the highest level, you are more likely to experience this challenge because the number of eligible leads and even customers under your belt is fixed. You keep rotating in a small circle that doesn't get any bigger.
You can rely on solar lead generation companies to get above this challenge. These companies employ experts who know where exactly to cast their net. They often start with a narrow pool of leads that can be eligible to purchase your solar panels. After passing the eligibility test, you must grapple with the next challenge.
Challenge #2: A Diverse, Widespread Market
As a solar company, you'll also have to contend with the variations you get within your audience. You'll meet different dialects, personalities, cultures, and beliefs even within a small circle of prospects. To overcome this challenge, you might have to rely more on your outbound sales team to tackle the ever-changing circumstances on the ground, together with the diverse rules and regulations affecting the industry.
Challenge #3: Geography, Proximity, and Load Balancing
The third challenge involves dealing with the issues of location, proximity, and load balancing. Other than connecting with your leads in a local, compliant, and effective way, you must stay away from overburdening your sales team. For instance, it's nearly impossible to convert over the phone.
Your team may have to visit the person's house and assess the situation on the ground for successful sale closure. Now, this depends on the geography, proximity, and balancing of your strategies. Your data and calling strategies must match. However, by engaging a qualified company for solar lead generation, you can have all these challenges sorted out on your behalf with minimum effort.
In many instances, online solar lead generation companies such as Solar Exclusive have helped more than 1500 solar companies acquire more leads and turn them into customers. When you engage an expert in this field, you'll focus on other important areas of your business without worrying about sales and lead generation.
Remaining competitive in the solar industry is continuously getting harder. Companies need to know how they get their online solar leads and how to turn them into actual customers. It may not be easy, but it's possible. Solar lead generation companies have simplified the work for solar companies.
Any company that needs to boost its business by purchasing perfectly aged solar data should simply book a strategy call. Previous customers have testified to the power of this service, with some saying that it increased their close ratio from 7 to 40 percent.