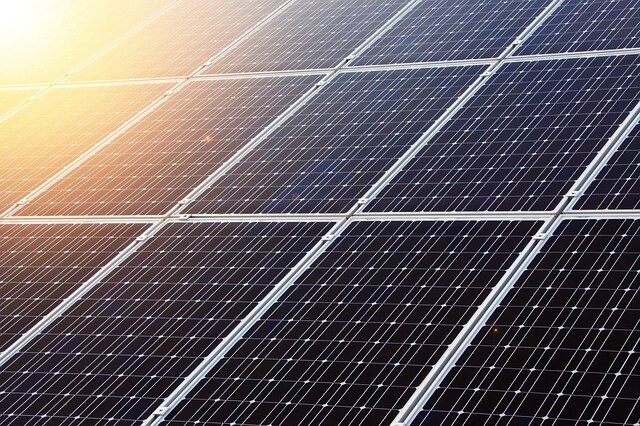 SolarExclusive.com vs. Solar Cheat Code and Other Lead Companies – An Overview
If you're on Facebook as a solar professional, it's hard to go a day without seeing an advertisement from either Solar Exclusive or Bill Murphy of the Solar Cheat Code. Or perhaps you've used Solar Reviews, Solar Estimates, or even Modernize or Clean Energy Experts. This article is meant to survey the various options so solar professionals can be prepared to weigh the pros and cons of working with these various companies. The bottom line is that hundreds of solar professionals have gotten significant ROIs with both Solar Cheat Code and Solar Exclusive, as well as the others listed.
SHARED LEADS VS. EXCLUSIVE SYSTEMS
There is a big difference between Solar Reviews/Estimates and Modernize vs. Solar Exclusive or the SCC run by Bill Murphy. Most of these companies are in the business of selling leads, whereas Solar Exclusive and the SCC provide a service to generate exclusive leads.
Price points vary for Solar Reviews and Modernize, where you can spend very little and get a handful of shared leads. Often this low-ball service doesn't translate to much new business so rookie solar professionals give up after spending a few hundred dollars. To buy exclusive leads from these companies can sometimes cost upwards of $150-$300 depending on the market.
If you're looking for exclusive leads at desirable cost points, then probably Solar Cheat Code (SCC) or Solar Exclusive will be a better option. So what are the key differences between the SCC and Solar Exclusive?
OVERVIEW OF SOLAR CHEAT CODE (SCC)
The Solar Cheat Code started in 2018, two years after Solar Exclusive. It quickly grew in popularity because of Bill Murphy's enthusiasm stemming from the fact that he used to run a solar company. This begs the question that if indeed his "cheat code" was the best thing to ever happen to solar marketing, then why didn't he keep it to himself and use it for his own company?
As we all know, there is much more revenue potential in the solar industry itself rather than running a marketing company. Nevertheless, Bill ran his entire platform on the fact that his students "wouldn't have to hire a marketing agency or buy a lead ever again" because he would teach them his Facebook cheat code on how to generate solar leads for themselves.
However, 2 years later, it appears that Bill has shifted his business to be just what he used to preach against: the solar cheat code now has a marketing agency. The SCC is now competing with other marketing agencies and the biggest one in the country is Solar Exclusive (In fact, Bill must have been inspired by the Exclusive brand since "Roofing Cheat Code" was just released, most likely in response to the launch of RoofingExclusive.com, Solar Exclusive's sister company).
There is no doubt that Bill and SCC have had some great results generated by their students. Whether his client base has a 90% retention and satisfaction rate (like Solar Exclusive), we can't say.
Solar Exclusive has worked with over 800 solar companies and generated over $575M in solar sales since 2016.
So how do the Solar Cheat Code and Solar Exclusive compare?
THE SIMILARITIES BETWEEN SCC AND SOLAREXCLUSIVE.COM
First we can discuss the similarities.
Both SCC and SolarExclusive.com offer exclusive marketing systems for their clients.  They also both offer a call center option which is performance-based (Only pay for sits–if they don't sit, you don't pay).  Solar Exclusive started offering this back in January 2020, and SCC followed suit a few months back.
Both agencies have minimum commitments for their clients of 3 months. This is common in the marketing world due to the significant amount of time involved in building a custom marketing campaign for a solar company. However, The Cheat Code requests a $3000 setup fee (sometimes as high as $6700 if you buy their "course"). We at Solar Exclusive have our setup fee between $1000-$2000 depending on scope of work. This is one of the key differences between both options.
Secondly, both agencies charge monthly management fees which are flat fees for managing your ad budget. SCC charges $2500, whereas we at Solar Exclusive charge $2000 per month on our first tier. This means that choosing to work with Solar Exclusive will save the average solar professional between $3500-$7200 in the first 3 months. This can be worth 1-3 deals worth of commissions or could be invested into ad spend to increase your sales.
THE DIFFERENCES BETWEEN SCC AND SOLAREXCLUSIVE.COM
Now the key differences between SCC and Solar Exclusive is that we generate all our leads and appointments from YouTube and Google compared to SCC on Facebook. We used to run all our ads on Facebook too (even before SCC existed), but found in 2019 that it made more sense for us to find a new platform considering how the costs steadily increased on Facebook and the quality of the leads decreased significantly. Our clients consistently tell us how our leads and appointments are the highest quality they've ever had from a direct response marketing company. This is largely due to the fact that our leads are educated on YouTube and Google instead of "clickbaited" on Facebook.
Bill boasted that his company hit $100,000 per month in revenue last year in a public Facebook group, posting pictures in his Ads in front of a fancy house and car. Rich Feola, the founder of Solar Exclusive (which is currently approaching $2 million per month in revenue as of October 2020), decided instead to use his business funds to invest in starting a solar dealer network and his own personal solar company because he believes in the industry's future. When one truly strikes gold in the marketing world, it only makes sense to structure a business in the industry you know so well. To once sell solar and now sell marketing isn't something to be proud of, in our opinion. But to master marketing and then become a major player in the industry itself is to be commended.  That is something Rich, our founder, is aspiring to do to create more value for the industry.
RESULTS MATTER
Ultimately, what solar professionals care about is results. We know Bill and the SCC team can get great results and many people are happy with them. We have clients who swear by us too and have been with us for years and secretly don't want anyone to know how well they're doing with our service (our biggest client spends $300,000 per month).
Our founder also spent some time building an "online course community" much like Bill and the SCC in 2018. What we found was that most people didn't have the time to actually spend hours in front of a computer learning how to run ads for their solar company. It appears that Bill has now learned that a large majority of his students may not have gotten much out of the program and this may be why he feels he has to shift his entire business model to now being the type of agency he used to swear against.
WHAT NEXT?
We recommend testing a few different services and determining which is best for you long-term (we know Bill feels the same).
Keep in mind, however, that if you want to scale your marketing sometimes it is best to have multiple companies and especially ones that diversify off of Facebook. To have two agencies both using Facebook ads in the same market is competing against yourself. Solar Exclusive is the only reputable organization spending millions per month on Google and Youtube (which classifies us as the single largest spender in the solar energy category on the internet).
Hiring the SCC team or Solar Exclusive is certainly more to be desired than hiring some 'solo young-gun' marketer who records his videos and runs his ads in his mom's backyard or basement. There are a plethora of marketers who claim to get great results, but usually the most established brands are successful because they create measurable and scalable success for their customers.
And whether you choose Solar Exclusive or Bill and the SCC team, you'll probably fare better than going with a fly by night marketer or a lead service like Modernize or Solar Reviews.
If you'd like to get your first $500 worth of leads and appointments from Solar Exclusive for FREE, book a call below or call our office at 702-462-7237