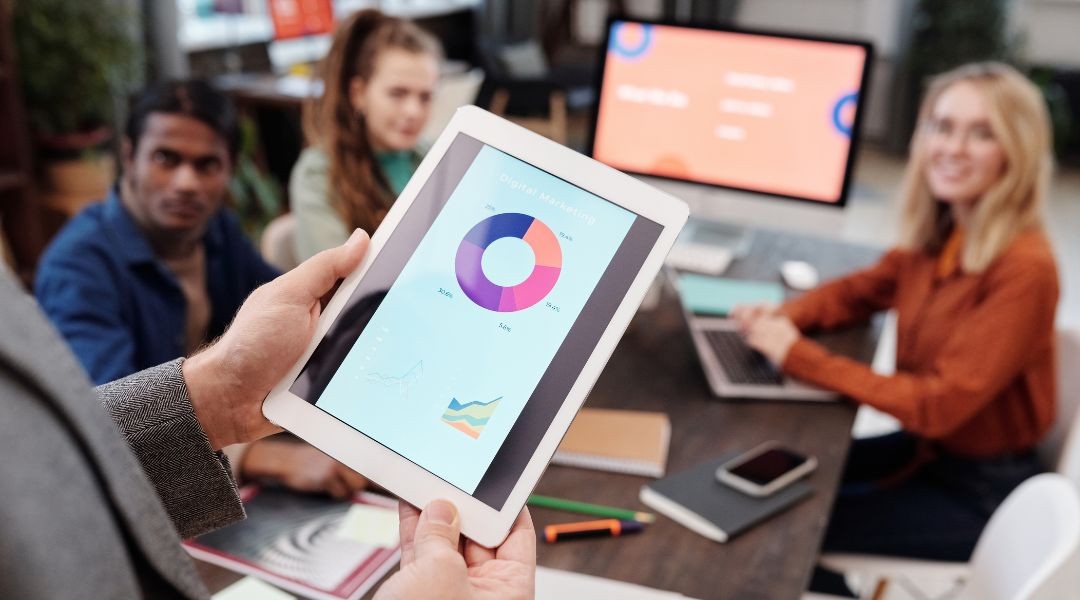 Is Digital Marketing Effective for Solar Leads?
As the world is shifting towards clean and environmentally friendly energy, there is a demand for solar energy. The solar industry is growing drastically globally, and by 2021 the solar photovoltaic installed capacity was at 302 GW. It's projected that by 2030, the capacity will skyrocket to 1TW. Such predictions and massive expansions make solar sales an excellent opportunity to venture in.
However, getting solar leads isn't easy because most people are used to quick energy like fossil fuels, meaning making people switch to solar energy may take a while. Solar agents must incorporate a digital marketing strategy to educate their audience before selling them solar panels. It's because most people think solar energy requires much capital to install compared to other energy sources.
Here are digital marketing strategies that are effective for commercial solar lead generation:
The Ultimate Digital Marketing Strategies for Effective Leads
Solar agents need to inform their solar leads more about their products because, without proper product knowledge, people won't buy them. Digital marketing will help companies provide customers with the information they need to promote their products. Since we are at an age where people access the digital world, solar agents can use the platform to sell their products.
Let's check the digital marketing strategies solar agents use for effective commercial solar lead generation.
Capture your Commercial Solar Leads
You can create a landing page to get your prospects' information and contacts who respond to your promotions or ads. With such information, you can get into the lead with time using email marketing or phone marketing. You can easily take charge of commercial solar lead generation if you attract globally. Moreover, with this funnel, you will be able to educate your prospects since they are in the database unless they opt out.
Take Advantage of Google Ads to Generate Commercial Solar Leads
As a solar agent, you need to use Google Ads as an effective and popular online advertising platform to capture prospects' attention. With Google Ads, you can target specific people based on gender, location, interests, and age. This means you can easily connect to a target audience and offer a product that solves their problem.
Here are the benefits of using Google Ads to generate commercial solar leads:
Massive audience: Google's search engine gets over 2 trillion searches yearly, which adds up to nearly five billion searches daily, making it the best platform to create ads.
Solar agents can control the solar ad campaign: With the proper training, you can start the solar ad campaigns and end them when you want. Through this, you can budget the money and set aside time to make the campaign successful.
You will get quicker results: When using Google Ads, your company increases the chances of ranking top on the search engine page and getting fast results.
Increases conversions: You will experience conversion rates when people click on your landing page.
The best thing about Google Ads is that they are easy to use, and you can set up the campaign yourself. To create the ad, follow the given information on the Google Ads website, and you are good to go.
Use Local SEO for Commercial Solar Lead Generation
Did you know local SEO (search engine optimization) helps your local prospects to find the solar products they are searching for online? Yes, it does. Most businesses use local SEO to reach their targeted prospects and help them make purchasing decisions.
Almost 46% of search queries made, according to Google, have a local intent, meaning as an agent with the SEO know how you can rank a question like "how to make my solar panel more effective" or "the best solar company near me."
You can either do it yourself if you have the knowledge or hire an SEO expert to ensure the local SEO is well applied to convert to local search. The expert may also advise using solar videos and content explaining solar energy's benefits.
You should take SEO seriously because most searchers consider the first page results more relevant, so they don't search beyond the first page.
Use Facebook Ads for Commercial Solar Lead Generation
Facebook, the largest social platform with over 2.2 billion active users, can use it for the lead generation of your solar panels. You can post photos, educational posts about solar equipment, or share news. With Facebook, you will reach more global prospects, making it an effective platform for solar marketing.
Here are the reasons why you should consider Facebook ads for solar lead generation:
You can create a targeted audience depending on your product.
Because of its massive database, you can identify your prospects based on location, interest, location, and lifestyle.
Facebook ads are cost-effective and can easily qualify leads.
Pay-per-click Type of Advertising (PPC)
Pay-per-click is a very effective mode of advertising, where the advertiser (the solar company) pays a small fee whenever an audience clicks on their ad. PPC is also an effective way to generate leads because you will pay when someone shows interest in your product. As a solar agent, you use this method because it generates quality commercial solar leads.
The PPC campaign is also easy to set up, and you can use ads or Google Ads as long as you use the right keywords and attractive visuals and create an ad copy that will persuade your targeted audience to purchase.
Conclusion
Digital marketing is effective for solar leads and closing more sales. You can attract potential commercial solar customers with compelling ad content, a landing page, and a fully optimized online presence. You can also use social platforms for advertising your products and sharing educational content as you engage with your audience.
To add commercial solar leads, you need a digital marketing strategy to make sales. Digital marketing will help you reach a vast audience and educate your market as you build trust in your online presence. Even after getting the targeted result, continue using the digital marketing strategy.