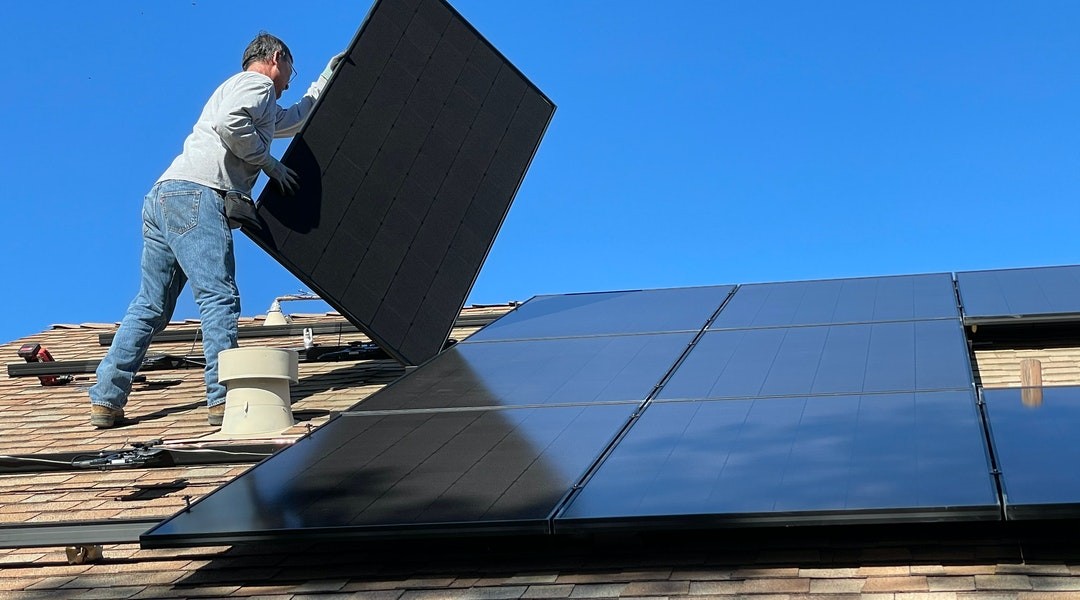 5 Effective Tips for Closing Residential Solar Leads Efficiently
The solar panel market has experienced immense growth in recent years. More and more homeowners are shifting towards solar panel installation, explaining the increasing demand for solar panels and their installation services.
However, the increase in demand for solar panels doesn't mean that solar companies no longer have to work to close solar leads. Competition is stiff in the industry. For this reason, you must work hard and invent creative ways of getting and closing as many residential solar leads as possible.
Closing a solar panel leads sale is not different from regular sales. However, the buying process is longer than most normal purchase processes and thus demands a more considerable environment. Solar panels are also costlier and considered long-term investments, making them more comprehensive and complex. However, with the right tactics, you can easily turn the leads into customers and keep them in the company for a long time.
Here are the top 5 simple but effective tips for closing maximum residential solar leads sales.
Contact Your Prospective Customers
One of the saddest realities is that most companies don't contact their prospects within a reasonable time frame. Research shows that 40% of qualified prospects wait for several weeks before hearing from the company – about the estimate, among other inquiries. In the worst scenarios, some companies expect the clients to contact them. Keeping a potential customer waiting for a long time is one of the costliest mistakes that anyone looking to close solar leads can make.
Always stay ahead of your competitors by contacting the prospects the moment you locate them. However, before making contact, ensure that you analyze their whole files and prepare possible solutions that are likely to grab their attention (prospects). Doing so allows you to develop a few estimates to match their needs. You are free to contact them and familiarize them with everything they need to know and available alternatives.
Knowing the file by heart is the first step to convincing the prospect and reassuring them of your expertise. After the first contact, you can send the client an estimate that suits their needs best and includes a potential appointment date. Besides, you should never give up on your dormant leads and inactive contacts. Keep contacting them, and one day, you may get lucky.
Develop a Lead Scoring Program
A scoring program is the most effective way of ensuring that you prioritize the right leads. The program ranks your list of prospects making it easier to identify the highest potential leads by allocating a specific value. With the prospects ranked according to priority, you require less time to identify the best leads that you can easily convert to sales.
You don't need as many leads as possible to close more sales but more qualified leads. Unfortunately, most companies don't have a lead scoring program which explains why they waste so much time sorting unqualified leads from qualified ones. By establishing a point system to help determine worthwhile contacts from unworthy ones and removing the latter from the list, you save time and company resources and increase your productivity.
Understand the Homeowner's Solar Needs and Requirements
The secret to being a successful marketer and seller lies in understanding your customers' problems. Why does your prospect want solar panels? Is it to reduce the cost of their electricity bill or become 100% self-sufficient? One offer cannot work exemplarily in both cases.
By knowing what your client wants, you will provide the best options available to suit their needs, which can easily convert into a sale. Moreover, you should avoid giving the most expensive offers as they can easily scare off the prospects. A prospect who understands the available offers clearly can easily convert to a sale.
As you explain the available offers to the prospect, you should also allow them to speak as you listen. One-way communication is one of the most common ways of killing a sale. Know when to stop talking and listen – talking nonstop throughout the meeting is annoying, frustrating and a turnoff for most buyers.
It gives them the impression that they wasted their time. They have a problem they would like to solve. Let them explain it, and wait for your chance to offer some good advice and the available solutions. Depending on how you handle yourself, you will close the sale.
Give a Limited Time Discount
Despite being qualified, some residential solar leads take a long time before purchasing the solar panels. Creating a time limit is the key into converting them to sales for such buyers. The limit creates powerful psychological pressure in the form of a sense of urgency. You can do so by offering limited-time discounts, and in the process, you not only sort out serious buyers from the rest but also make numerous instant sales.
Select Solar Leads CRM Software
The above four tips are powerful secrets to closing solar leads. However, you should find ways to up your game and stand out against your competitors. One of these techniques includes investing in an app that manages all operational elements of your solar project.
As other people struggle with different platforms for each task, you enjoy the convenience and cost-effectiveness of software that does everything – such as a CRM, which is a quote and project management software. Fortunately, the market offers a wide range of all-in-one software solutions to meet clients' varying needs.
With the above five tips, you can close as many solar leads as possible within a short period. You should also ensure that you have the right tools, techniques, and prospects to apply to your action plan. With the fierce competition in the solar industry, CRM software should come in handy during classification, organizing, and contacting the leads.
As you enjoy convenience, efficiency, and cost-effectiveness, your competitors cannot match up with you without the program. Whatever you do, use technology to your advantage and optimally. There is no excuse for shying away. However, you shouldn't compromise the human capital where it is required, for instance, when completing the transaction and building a good relationship with the customers.
https://blog.solargraf.com/powerful-tactics-close-more-residential-solar-leads
https://www.rgrmarketing.com/blog/5-closing-methods-help-solar-sales-team-succeed/
https://www.aurorasolar.com/blog/solar-sales-how-to-effectively-engage-communicate-with-your-leads/