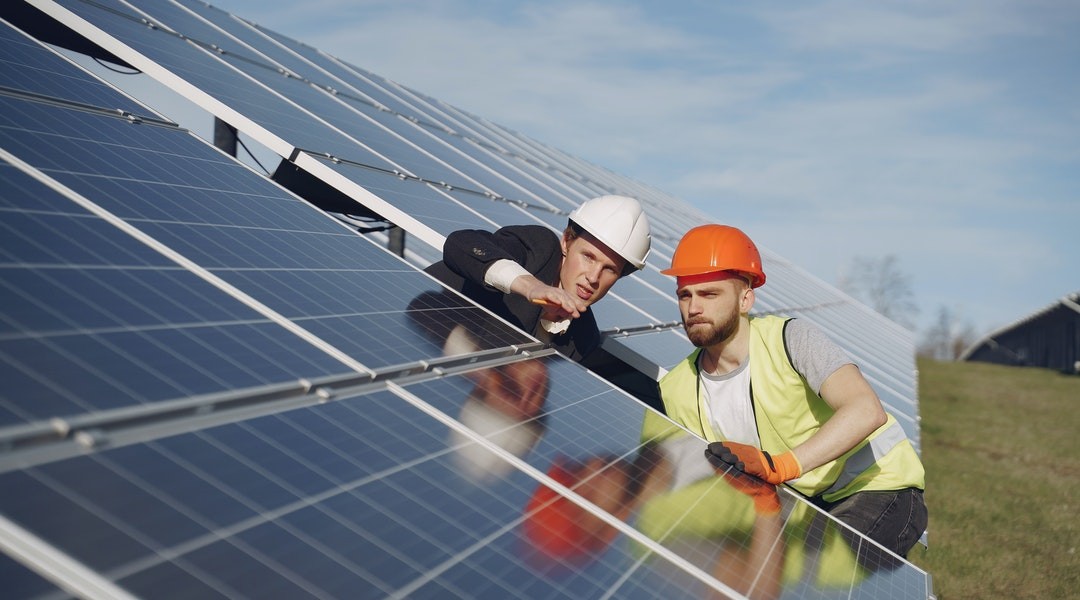 5 Proven Strategies That Solar Marketing Experts Want You to Try
Solar consumers start by doing online research before making a purchase decision. They turn to the internet to understand the use of solar facilities and identify solar companies. Solar energy is in the middle of industrial, consumer, and commercial sectors due to the need for renewable energy—this is where internet marketing enters. It is a powerful tool to connect and attract customers.
Solar installation companies ensure that they have an online presence to not miss out on prospective customers. Luckily, it doesn't take that much time to earn the benefits of internet marketing.
Solar cells have become cost-economical so that solar companies can appeal more to prospects. Businesses want to cut costs in half, and homeowners would like to become self-reliant. How do you reach these potential customers? Through solar marketing.
Solar marketing experts say that you can build a solar marketing strategy to drive sales and solar leads with internet marketing and advertising. There are paid and unpaid channels, like search and social.
Here are five proven solar strategies you can use today:
SEO (Search Engine Optimization). This is the process of improving the ranking of your website so that it shows at the top of search engine results. Thousands of searches are done every day for solar marketing phrases like "solar cells" or "solar providers."

These queries show that users are looking for more information about solar companies, and many of them are ready to buy. SEO ensures that they can find your website upon searching. Most of the searches are most likely to look for companies that will install solar panels in homes or businesses. They might also be looking for information about how long the installation will take, the cost, etc.

You need to optimize your website for search engines. You have to code it, markup, and add essential HTML tags to help search engines understand what the website is about. You can attach links to your website that will prove that you are a reliable source of information.

Content Marketing. This is the technique of adding text and visuals to your website so visitors can easily find needed information. Blogs with new information about your company and industry trends are usually found here. Guides and FAQs can provide more details about your products and services. Videos and infographics can show off your facilities and products.

Content marketing intends to provide a user-friendly experience for your website's visitors. Interested buyers must see that they can trust your business. Content creation puts you in a position to discuss any issue related to solar marketing and service.

Content creation also leads to creating new websites. These new websites will show up in search engine results. More content leads to new qualified leads. Other sites might want to link to yours due to excellent infographics, which leads to an increase in your pages ranking high in search engine results.

It is versatile – from raising awareness about a product or a service to communicating with prospects, building brand loyalty, and generating leads and sales. It generates and dispenses pertinent and valuable content to entice, obtain and involve a clearly defined audience.

Social Media. SMM (Social Media Marketing) promotes your business on Facebook, LinkedIn, Twitter, Tumblr, Pinterest, etc. You connect and communicate with people who are interested in your company.

This approach is ideal for your existing customers, following up on their feedback and expecting their word of mouth to promote your products and services. You can also demonstrate exceptional customer service through these social media channels. People who do not have your contact information (telephone or email) can send you direct messages or post questions on your wall.

SMM is a means to increase traffic to your website. You can build groups and drive engagement. It is a free way to reach the masses. Energy companies use social media to drive the green energy movement. It is also used to provide awareness about alternative sources of energy.

Managing Reputation on Search Engines. This is the process of enhancing your company's public image in search engines. This is also known as search saturation, or easily locating the search words or phrases that people use to look for information within the industry. This also involves creating content about the search words and publishing content through different means.

These outlets are your website, social networks, etc. The end goal is to get all possible details out there to show search engine visitors that you are reliable, knowledgeable, and tech-savvy in your business.

Brand Reputation Management has been used since the 1990s to describe how organizations monitor and manage their public image. Due to the increase in social media usage, how to monitor social media presence and responding to negative feedback have been the priorities.

CRO (Conversion Rate Optimization). This is how to search for the best possible method to turn website visitors into potential customers. CRO is a cautious and exact strategy that needs much patience. This is how it works:
Find an element of your website that you want to expand.
Test different versions of that feature for several months.
Review and track the impact on sales conversion rates.
Find the kind with the correct conversion rate.
Use that version on your website.
The feature that you test can be anything – buttons, colors, text, images, videos, etc. The higher conversions you get, the more leads you will have for your business. This is equivalent to more revenue with growth.
At Solar Exclusive, we are aware of the solar industry as it is rampant in most regions in the US. Companies and homeowners have solar panels installed to facilitate efficient use of their budgets for possible profit in the future. We make sure that our clients get to know every little detail. We have a dedicated team of solar marketing experts who can create an effective marketing strategy tailored to your company's needs.