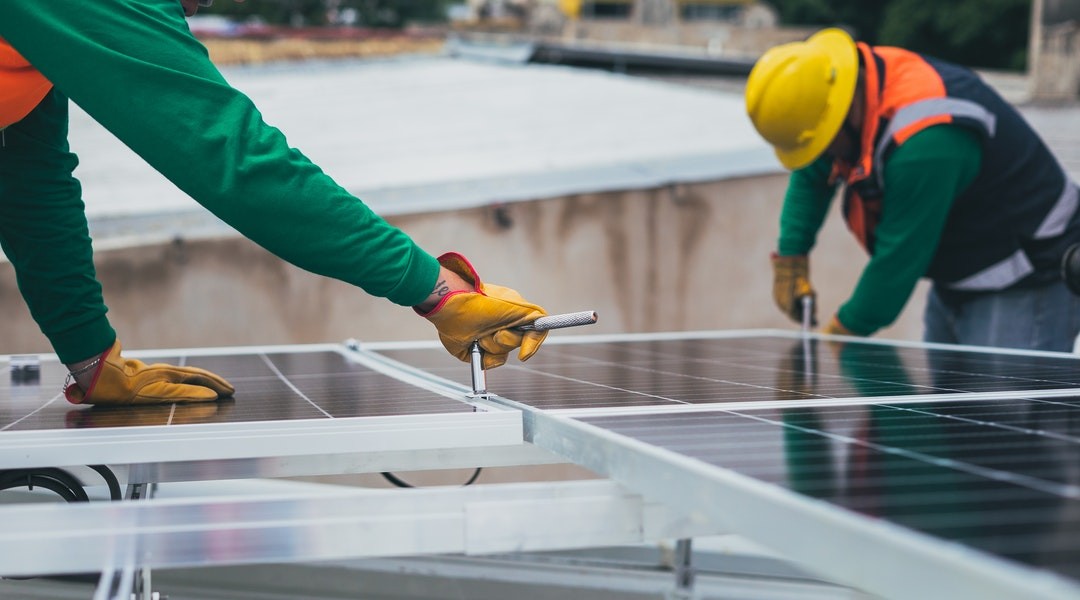 How to Generate High-Quality Solar Leads in 2022
Over the past few years, there has been a growing interest in renewable energy sources. However, capitalizing on them, especially solar, is no easy feat. It does not have to be very difficult in 2022. In this present age, there are plenty of ways to generate solar leads. Old methods such as cold marketing, door-to-door marketing, or B2B have become outdated. As a solar installer, you need to up your game to remain relevant in the business. We all know that solar leads are the new blood of any business. So now, let us look at how you can generate high-quality solar leads in 2022.
Build a User-Friendly Website
Investing in a well-designed, clearly organized, aesthetically pleasing, and easy-to-navigate website can go a great mile in helping you generate high-quality leads. This is because you start the selling process when you have a clear call-to-action, such as a form where they can book a free solar consultation or a form where they can leave their emails. Since your ultimate goal is to convert site visitors into high-quality leads, you have to make it easy and compelling for them to contact you. Thus, building a user-friendly website is essential for keeping prospects on your website. The longer the user stays on your website, the more Google assumes your content is useful and moves you up the search rankings.
Use Target Keywords
Have you ever tried to google solar installers near me? If you did, I am sure that some companies would have come up. Did you know that your business can also come up if someone searches for the same in your local area? This is something you can work on and have Google move you up the rankings. The secret is to use solar-related keywords so that when people search for those keywords on Google, your website comes up. When you are mindful enough to use those keywords, then we can say that your website/content is SEO optimized. You can also have your business listed in Google My Business. Surprisingly, over half of the businesses have not done this, so you will be well placed for success in 2022.
Develop Educational, Informative Content
If you want to make a good impression online, then your digital content needs to be at its best. Make sure that your content is relatable to your audience. Think of it like this; how old are they? Where do they live? What are their interests?  This way, you can create relevant content that your audience can relate to. Is your target audience invested in solar to primarily save money, or is their interest driven by a concern for the environment. You can then create high-quality content that offers thorough education about the benefits of solar panels.
Interestingly, consumers are generally unaware of the excellent cost savings behind solar panels. So you can do them justice by helping them learn about the science behind alternative energy solutions. You can also have call-action buttons. This is important because even if you ranked on Google but lacked helpful information or engaging content, viewers would just be moving to the next solar company.
Don't Forget About Social Media
Even though your website is the backbone of an effective inbound marketing campaign, don't forget about social media. You need to extend your reach further to where your prospects spend most of their time. Solar companies especially have a unique opportunity at their disposal in 2022 now that topics like sustainability and renewable energy are so hot right now on social media platforms. Having a creative social media strategy is a great tool to engage and convert more customers. Social media will not only allow you to connect with customers who have an interest in solar energy but it will also allow you to keep in contact with former customers. Maintaining a trusting relationship with happy customers will increase your chances of receiving referrals that provide some of the strongest leads. Take advantage of hashtags on Instagram and Twitter as you build your profile on LinkedIn and Facebook.
Share High-Quality Photos and Videos of Your Work
Posting appealing photos and videos is critical to showcasing your work. Make sure these photos are as professional-looking as possible. For example, clean up the job site if you take action photos. Include elements such as the homeowners, sunset, or even pets for aesthetics. You can use a drone to photograph rooftop solar arrays. Also, videos of the installation or brief interviews with happy homeowners can be compelling. The homeowners can give positive reviews about your services in such videos. You can also add the videos to your website. Investing in YouTube videos showcasing how you do your work is also a great way to get solar leads. Remember, you are selling a lifestyle, not just solar panels on a rooftop.
Partner with a Solar Lead company
Another way to generate solar leads in 2022 is to partner with a solar lead generating company that understands the challenges and the unique marketing opportunities in the solar industry. Not all companies are receptive to client feedback. Many do not conduct thorough industry research that is needed to get the most out of every marketing effort. Never settle when it comes to choosing a lead generation company. Ensure your marketing team takes the time to sit down with you, listens closely as you explain your goals, and formulate an impactful plan to achieve those goals.  One of the biggest things to watch out for in picking a lead generation partner is to make sure they follow a TCPA compliant process. Solar Exclusive records every single optin to ensure that our clients are never in hot water on a TCPA dispute.  Most of our other competitors do not do this so buyer beware!
Finally, using the above strategies for your solar business will set up your business for success in 2022. The good thing is that even if one of the strategies is taking a toll on you, you can always consult a specialist in that area. The solar market is far from saturation, and if you implement these strategies just right, you will find enormous success on the other side. We are a solar lead-generating company that sells high-quality leads to our clients. You can visit our website for more information www.solarexclusive.com.