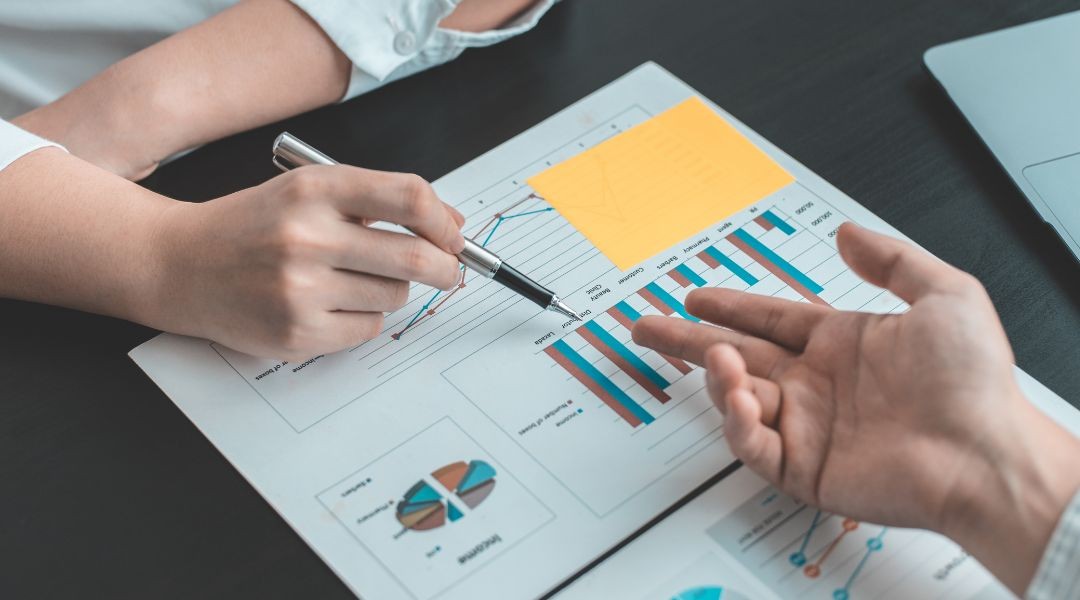 Different Ways to Generate Commercial Solar Leads
With the ever-increasing competition in the industry, solar installers are always looking for new ways to generate solar commercial leads. Generating quality solar leads has become ever more critical today. While it's likely the hardest of tasks to generate solar leads for your business, it's among the essential things you must do to see your business thrive. Even if you are generating steady business already, effectively generating new leads is crucial to growing as a company.
While marketing initiatives tend to be costly and drain your company resources, there are ways you can generate leads to effectively grow your business and build a positive reputation in the industry. With the US market alone in need of almost 7.85 billion solar panels, a lot of potential leads are out there, and you need to figure out ways to spot them effectively.
To assist you with your endeavors, here we have listed some of the ways the top companies use to generate commercial solar leads. Try them out, and you'll surely get the leads flowing in.
1. Solar Leads Lists
It is probably the most common method of generating solar leads, and likely you have also bought a solar leads list for your business before. While referrals and inbound marketing give you results in the long haul, many businesses look for leads ready to close and generate income instantly. Buying solar leads is a proactive approach to quickly bringing in leads.
This method works best for companies looking for short-term business and can afford exclusive, high-quality leads. This type of active commercial solar lead generation gives you better control over the solar leads lists you want to buy. However, sometimes, the lists you buy don't provide quality data. Besides, it is also likely that one of your competitors might have bought the same solar leads list and even closed a few sales too.
2. Social Media For Extended Reach
While your business website is the backbone of your inbound marketing strategy, extending your reach with other methods is inevitable. Social media is where most of your customers might be, and you must ensure your company's presence there.
If you don't have a strong social media presence, you should first determine the platform where your best prospects spend most of their time online – Twitter, Facebook, LinkedIn, or Instagram. While most residential clients are likely socializing on Instagram and Facebook, the best solar commercial leads would be on LinkedIn.
Once you are clear about the platform you'll be targeting, you can review and tailor your ad strategy accordingly. Once everything is in place, start posting content regularly on your social accounts – at least a couple of times a week. Mix the content you generate – including your business's testimonials, videos, and blog posts – with the valuable content shared by solar news websites and even other local businesses. It will help you establish your business as a valuable resource for solar information, and your prospects will likely come flocking in.
3. Referrals
Referrals are undoubtedly one of the best ways of generating solar leads. Most of the referrals are pre-qualified and most likely to buy from you. However, the challenging part for most solar businesses is building a network and a referral system. But once you have built your network, it can be your number one method of closing sales.
The most reliable source of building trust is your best friend enthusing about a solar installer's professionalism, skill, and integrity. Especially regarding solar panels and other major purchases, 83% of customers believe referrals from their circle are the most trusted source of information.
This method works best for motivated solar businesses that are ready to spend some time building an effective network. Unfortunately, it's not some quick-fix method; it takes time to produce results. Besides, you have to rely on your customers as it's their choice to recommend your business to people they know.
4. Third-Party Websites
Today, many third-party websites have set up extensive databases of solar installers and top prospects. They offer solar-curious prospects quotes from several solar installers in their vicinity and also share reviews about them. These websites can be a good option for effective commercial solar lead generation.
When commercial prospects search Google for some keyword phrase related to solar, it leads them to these third-party websites. Featuring your business in such resources could be a great way of generating organic leads.
Remember, however, that the saturation of the solar market in your local area determines if it is worth paying the price. In relatively unsaturated locales, the leads generated from these 3rd party sources will be more valuable as it is less likely for your competitors to have snatched them already. On the flip side, this method doesn't put you in the driving seat, as you still have to wait and watch when the third-party resource gets in touch with a new lead.
5. Property Intelligence
Property intelligence is quickly becoming popular among solar installers as a source of commercial leads. The reason behind it is that this method offers businesses a quick way to find on-demand solar leads. Furthermore, you can filter out any solar leads that do not align with your services and typical project scope.
Quite often, lead lists that are available too easily don't ensure quality leads. The lists you buy aren't filtered specifically for you. You are more like paying for the quantity than the quality.
On the contrary, the property intelligence platforms let you freely scan the market and filter out leads based on the specific metrics you prefer. You have complete control over the process and can generate quality leads quickly and repeatedly.
There are different ways to generate commercial solar leads, but you have to focus on quality more than anything. The methods above can help you find quality leads in a short time and without draining your budget. Give them a try!