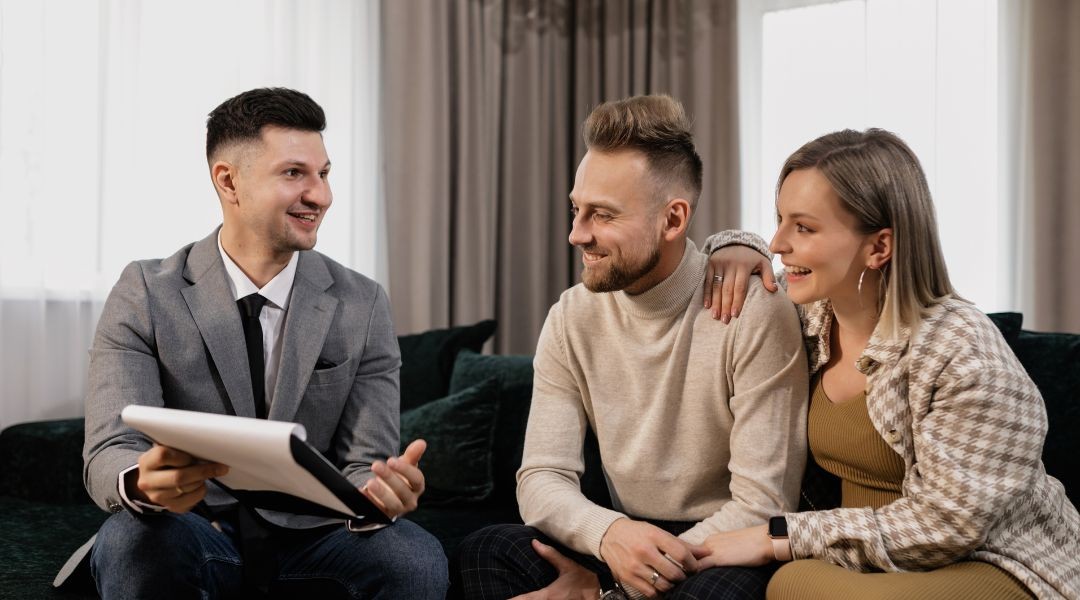 How Do I Get Clients for My Solar Business?
Most solar professionals don't take lead generation seriously, partly because it's not their favorite part of the job and partly because it's a relatively new marketing concept. However, as a solar business owner, you should know that you need leads to achieve your ultimate business goals.
Every aspect of the solar business, including sales, installation, and meeting the needs of customers, starts with leads. And commercial solar lead generation doesn't have to be an uphill task. If you're looking to boost solar digital marketing activities for your business, here are some of the successful ways to generate commercial solar leads.
List your business in solar company directories
Many solar customers opt for online searches when they are looking for solar companies. They use search terms like "solar companies near me," "best solar companies," or "solar installers in [location]" to find companies that appear on the top pages of the search engines.
As a solar company, you want customers to find your business whenever they conduct online searches. However, this could be difficult, especially if you're a startup business. Google often prioritizes companies with the most traffic and an established history of posting relevant content—like directories.
This means that if you list your business on solar company directories, your business is likely to show up whenever customers do online searches. You just need to list your business on top directories like Solar Reviews, Consumer Affairs, Clean Energy Experts, and others that show up the highest in Google rankings.
It's equally important to get listed on industry association directories, which include NABCEP (The North American Board of Certified Energy Practitioners), which runs two directories on its website. Similarly, the Solar Energy Industry Association (SEIA) runs a directory that includes all stakeholders in the solar industry.
Don't Skimp on Instagram
Instagram is a powerful social media platform that draws a big following of homeowners interested in solar energy. You can leverage this platform to generate commercial solar leads because the prospects will already have you in mind when they are looking for installers.
You can utilize Instagram for commercial solar lead generation by doing the following:
Posting consistently
You need to be consistent with your posts to command the faith and prospects of your prospects. For instance, you can start by posting once a week and advance to posting twice or three times a week. While doing that, you need to plan your content ahead of time to allow you to maintain a consistent schedule.
Some of the tips to excel on Instagram include:
Posting before and after photos
Posting photos of projects in progress
Posting videos of specific processes
Photos from recent company events
Testimonials and reviews
Announcements and launches
Related quotes, graphics, or memes
Importantly, you should also post at the right time of day. According to research, posts done in the afternoon from Monday through Friday attract the best following. However, you should test different times and days of the week to determine what works best for you.
Use hashtags properly
On Instagram, hashtags are like keywords that people use to find your business. Instagram allows you to use up to 30 hashtags each month, but it's upon you to use them wisely. Pick on the hashtags people are likely to search for but are not so competitive. For instance, if you pick a general hashtag like #solar, the competition is quite huge, and your post may not stand out among 4 million others.
Use Customer Referrals and Testimonials
Many people are investing in solar, so you can use your existing customer base to generate commercial solar leads. Ask for a testimonial and reward customer referrals to generate more leads. This strategy works like a charm because it instills more confidence, knowing that someone you know is comfortable with a product or service.
Utilize Google Ads and SMS Marketing
You can also use Google Ads and SMS marketing for commercial solar lead generation. While Google Ads for solar marketing could be expensive, you can implement the following strategies to keep your costs in check:
Set daily budgets
Narrow down to specific target locations
Set up specific campaigns with relevant keywords
Alternatively, you can use SMS (Text message) marketing for commercial solar lead generation. According to research, 98 percent of text messages are read by their recipients. Only 20% of users open e-mails. If you're unfamiliar with SMS marketing, you can start by building a database of phone numbers using a keyword text-in promotion.
How does it work? You simply need to ask people to text a certain keyword to a short code to win something. Use various avenues to promote the offer, including social media channels, e-mail lists, and others. One of the key advantages of text-in promotions is that they allow people to automatically opt-in to get text messages from you in the future.
Utilize Content Marketing
This strategy targets people searching for solar products online. Content marketing simply means using digital content like blog posts, social media posts, and informational articles to promote your solar business. To be successful with this strategy, you should invest in quality content that is informative and aims for a higher ranking on search engines.
For instance, a person may look for solar panel costs on a search engine like Google. If you have a blog that targets the same search keyword (solar panel costs), it should rank high on the search engine. This means your business is likely to be noticed easily on search engines.
People clicking such content are taken directly to your website if you have relevant content on your blog. Consequently, you get more leads without using an ad. According to research, content marketing yields an average of 54 percent more leads than traditional paid marketing ads. This saves businesses approximately $20,000 a year.
Drawing commercial solar leads can be a daunting task for many business owners. However, with the strategies mentioned here, you can boost your commercial solar lead generation. To learn more about generating commercial solar leads, contact Solar Exclusive today!