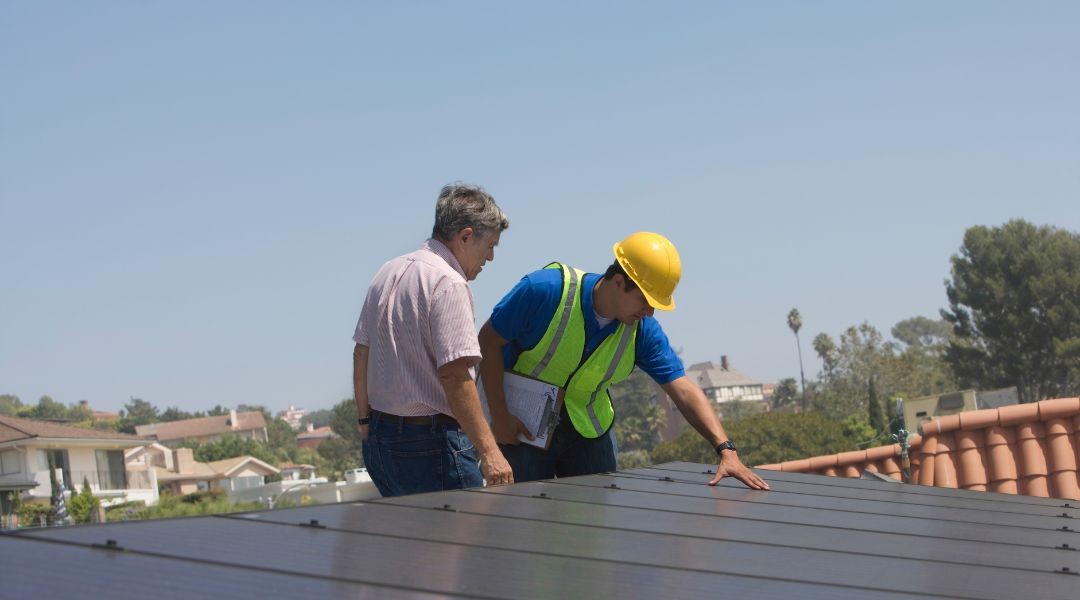 How to Provide Exceptional Customer Service in the Solar Industry
Providing exceptional customer service is critical for your customers to feel valued and appreciated. You can employ various tactics to help ensure that your customers have optimal experiences with your product or services, no matter the scenario.
Here we will look at different ways of delivering effective customer service in the solar industry. Combined with these strategies, there's potential for an unparalleled experience that satisfies both parties!
Gain Customer Trust
Delivering exceptional customer service is essential to gaining your solar clients' trust. Building a strong foundation begins with communicating openly and honestly about the process, ensuring customers have all the pertinent information to make well-informed decisions regarding their investment in solar power solutions.
Strive for transparency when discussing costs, installation timelines, potential energy savings, and any governmental incentives available to encourage the adoption of renewable energy sources. Continuously educate yourself on the latest industry advancements so you can provide up-to-date guidance that sets client expectations accurately and maintains credibility throughout their journey towards implementing sustainable practices at home or in work environments. Responding rapidly to concerns demonstrates dedication to resolving and preventing future issues arising from misunderstandings or overlooked details.
This fosters reliability and reassures prospective buyers of your commitment to long-lasting results and satisfaction.
Create a Positive Experience
In the solar industry, providing exceptional customer service involves more than just installation. You must also prioritize ongoing support and communication to maintain a positive client experience. First, address customers' concerns proactively by frequently checking on their satisfaction with the installed system's performance.
Encourage open dialogue and promptly respond to inquiries or issues they may have. Secondly, educate customers about product maintenance and monitoring tools available so they can use their solar systems optimally while feeling empowered as owners. Offer user-friendly resources such as guides or tutorials for better understanding.
Another key aspect is transparency. Keep clients informed throughout the process, from initial consultation until successful completion of projects. This helps set clear expectations early on, increasing overall satisfaction levels later when those promised outcomes are met consistently over time without surprises cropping up unexpectedly.
Lastly, it is important to listen carefully to what each individual wants. After doing so, tailor an offering accordingly instead of trying to offer one-size-fits-all solutions that people might not need. People might not value the solution highly enough to cover the expenses involved when making the switch to a renewable energy source, such as sun-powered rooftops for homes, businesses, and schools.
Showcase Solar Solutions and Benefits
To effectively showcase solar solutions and benefits, focus on educating your customers about the long-term advantages of transitioning to this sustainable energy source. First, emphasize the environmental impact: using solar power significantly reduces greenhouse gas emissions and dependence on fossil fuels.
By going green with their energy choices, homeowners contribute to reducing pollution while preserving natural resources for future generations. Next, highlight financial savings from lower utility bills by utilizing clean energy generated directly from sunlight in both residential and commercial settings. Solar panel installations can lead to substantial cost reductions over time.
Some systems even provide a return on investment within 6-8 years due to decreased reliance on traditional electricity sources. Additionally, stresses local incentives such as tax credits or rebates that may be available for those who invest in solar technology. These initiatives further reduce installation costs, making it more affordable!
Explain how net metering works: surplus power produced is sent back into the grid, generating credit toward customers' electric bills, offsetting any usage during non-production hours like nighttime or cloudy days. Lastly, ensure you touch briefly upon technical advancements helping improve efficiency, including high-performance panels designed specifically for different climates, maximizing output regardless of geographical location, thus greater overall potential, and realizing notable returns right away.
Develop Reliable After-Sale Support
Developing reliable after-sale support is critical in providing exceptional customer service within the solar industry. A well-structured and responsive support system can enhance your customers' experience while boosting their confidence in your products and services. To establish an effective after-sale program, offer comprehensive warranties on equipment and workmanship.
This assures clients that they're protected against any unforeseen issues or defects. Another key aspect of dependable after-sales assistance involves promptly addressing inquiries or concerns from existing customers. Make it easy for them to reach out via multiple channels like phone calls, emails, social media platforms, or live chat features on your website, all staffed with knowledgeable representatives who can provide accurate information when needed.
Offer proactive maintenance programs designed to optimize the performance of installed solar systems throughout their lifetime.
This includes scheduling periodic inspections. These inspections extend the overall product lifespan and maintain high-efficiency levels over time. Furthermore, routine cleaning sessions should be implemented if necessary. Doing this reduces potential downtime due to issues such as malfunctions and breakdowns.
Build Personal Connections
Focus on engaging prospective solar buyers through informative posts that address their concerns or showcase success stories from satisfied homeowners. Encourage interaction by asking open-ended questions or hosting live QandA sessions to provide valuable guidance for those exploring solar options. Moreover, try to respond promptly to comments and messages; attentiveness goes a long way in establishing trustworthiness within the community.
Online reviews can have a big influence on potential customers before they decide to contact you. It is vital that you make use of the feedback you get from different review sites like Google My Business, Yelp!, and SolarReviews.com. This includes both good and bad reviews as they give you an idea of which areas need work to ensure that customer expectations are met or even exceeded throughout the purchasing process and later on.
Furthermore, celebrate milestones and individual successes of team members' efforts towards delivering an outstanding service experience across all facets of the organization.
This demonstrates dedication and commitment to excellence and company values, with client satisfaction paramount. This boosts morale and camaraderie amongst the staff. Such commitment is highly appreciated and sought-after by discerning homeowner markets looking to invest in renewable energy solutions for their homes and lifestyles and those of future generations.
Solar Exclusive understands that providing exceptional customer service is essential in the solar industry. We strive to delight our customers with their new solar systems by offering superior installers, quality products, and knowledgeable staff. Our team makes sure every customer gets a personalized experience tailored to fit their individual needs and expectations.