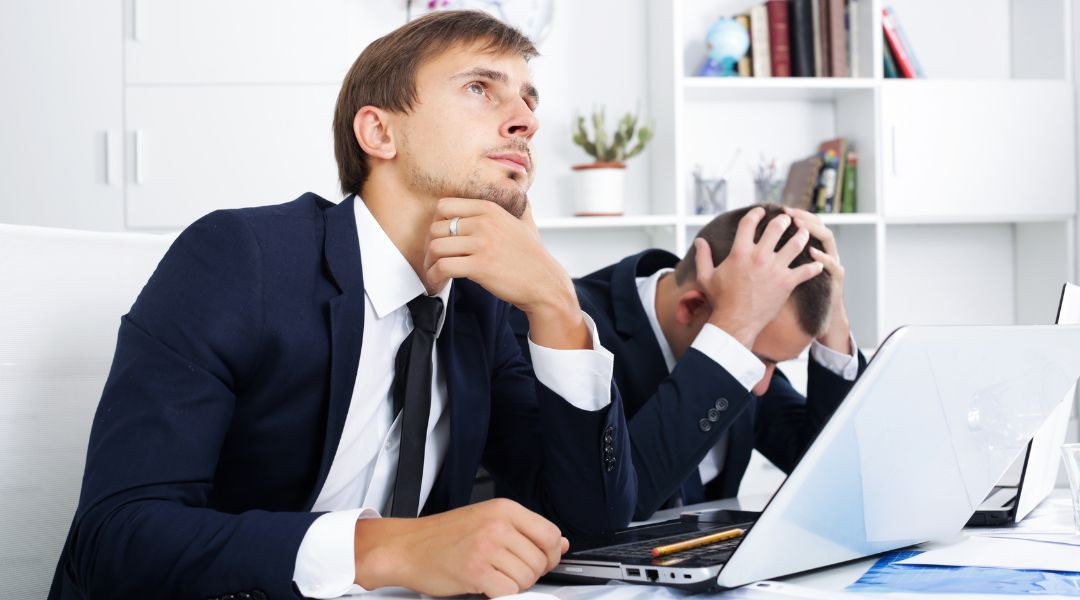 Seven Common Mistakes That Keep Solar Customers Away
As a solar company, you need a steady stream of leads to stay in business. Unfortunately, many solar companies make costly mistakes when it comes to how they get solar leads. Here are seven common mistakes to avoid if you want to generate more leads:
1. Not Following Up With Leads Fast Enough
One key mistake that keeps solar customers away is not following up with leads quickly enough. When a potential customer shows interest in solar, it's crucial to act promptly and engage them before their enthusiasm fades. Often triggered by events like high electric bills or the purchase of an electric vehicle, this initial spark can dwindle quickly as time passes.
Research indicates that lead-to-sale conversions improve significantly if the lead is contacted within minutes of expressing interest. However, many businesses wait hours or even days before making contact. Consequently, prospects slip through your fingers without receiving essential information about going solar, ultimately costing you both customers and revenue growth opportunities for your business.
2. Assuming the Customers Share Your Opinion About Solar
Beware of assuming that potential customers share your enthusiasm for solar energy. While you may see numerous benefits, such as cost savings and environmental impact reduction, clients might not perceive it similarly. Some could view solar panels as unattractive or have concerns about their effectiveness and maintenance requirements.
To bridge this gap, actively listen to your client's thoughts on solar power to address their unique needs and priorities rather than focusing solely on what interests you personally. By understanding a customer's perspective through empathetic communication, you can effectively tailor your approach in discussing residential solar options with them while making sure they feel heard and valued throughout the decision-making process.
3. Confusing Customers with Too Many Options
Limiting the number of options presented to customers can significantly increase their likelihood of purchasing a solar system. Offer customized solutions based on customer needs instead of overwhelming them with various components and configurations. By understanding your potential clients' unique preferences, you can tailor recommendations that meet their requirements regarding energy production, aesthetics, and budget constraints.
Encourage open communication; ask relevant questions about electricity usage patterns or future home improvements to provide more accurate proposals. This personalized approach simplifies decision-making for hesitant prospects while demonstrating genuine care for meeting individual homeowner expectations, ultimately fostering trust and moving leads closer toward embracing solar as a viable option for power generation.
4. Bashing the Competition Before the Customer is Sold on Solar
Avoid negative discussions about competitors until the customer is strongly interested in solar. Instead, focus on educating them and addressing their concerns. Demonstrate the benefits of adopting solar energy by sharing success stories or showcasing your company's experience and achievements.
When customers see that you prioritize their needs over the direct competition with other companies, it builds trust towards both you and the product itself, making an eventual purchase decision much easier for them to make.
Remember, fostering positive relationships with potential clients is key when promoting residential solar systems; maintain open communication channels while guiding prospective customers through each stage of their journey toward embracing clean energy solutions at home.
5. Not Asking for Referrals or Asking Incorrectly
To effectively ask for referrals, develop a stronger connection with your customers. Establish rapport by regularly checking in and offering helpful tips about their solar system. When asking for referrals, be specific and proactive: "Ted, do you know anyone in our area experiencing high energy bills who might benefit from solar?" Educate your customers on identifying ideal candidates for switching to solar power.
Encourage them to share their positive experiences through online reviews or testimonials. Satisfied customers go a long way toward convincing potential leads of the benefits of going solar. Remember that maintaining relationships with past clients can significantly impact future business growth.
Actively seeking out appropriate ways to obtain customer-generated leads is essential for success.
6. Losing Contact with Past Solar Customers
Maintaining a strong connection with past solar customers offers multiple benefits. These individuals, satisfied with their experience, can become valuable ambassadors for your brand and help to dispel common misconceptions about solar energy within their social circles. Additionally, they may know others considering switching to renewable power sources, serving as an effective referral network for potential leads.
By offering excellent customer service even after project completion and consistent touchpoints such as email updates or informative newsletters on industry trends, you'll keep your company top of mind in case any future opportunities arise. Furthermore, this group's firsthand testimonies provide credibility that might sway undecided prospects towards investing in residential solar systems, ultimately helping them save money while embracing environmentally-friendly energy solutions.
7. Giving up Too Soon on Leads or Getting Referrals
Persisting with leads and acquiring referrals is crucial for bolstering your solar business. While abandoning prospects after a few months might be tempting, remember that the average customer takes nine months from initial consideration to purchase decision. Increase conversion chances by establishing clear communication strategies and maintaining long-term contact with potential clients.
Similarly, when soliciting referrals from previous customers, extend relationships beyond six months, as word-of-mouth recommendations can arise years later, potentially yielding lucrative results. Developing targeted approaches for contacting past clients will help identify qualified referral sources and foster lasting connections essential for securing future opportunities in the ever-evolving solar market landscape.
By using the right strategies, you can successfully acquire solar leads and convert them into profitable customers. With consistent outreach efforts and a focus on customer experience, you can build a loyal base of solar energy users and expand your business. With extra attention paid to the above seven mistakes to avoid when generating solar leads, you'll be well on your way to success in the industry.