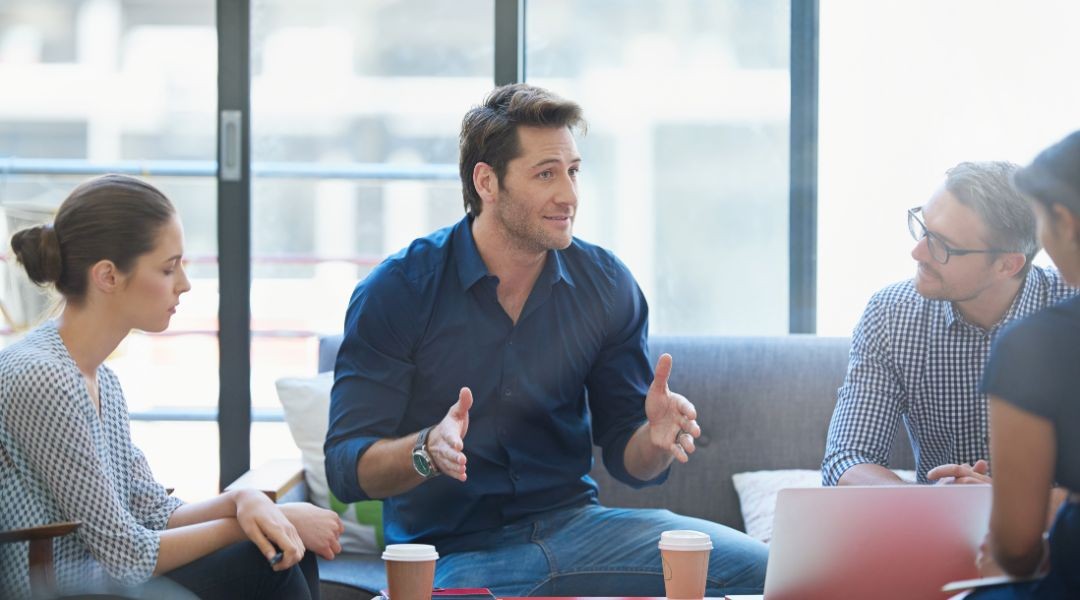 How Do You Pitch a Solar Sale?
Are you looking to increase your solar leads and make more sales? It's essential to have a well-crafted pitch in place. Your ability to communicate effectively can make or break the success of your sale.
The most successful pitches address three key questions: What problem are you solving, how will you solve it, and why should I work with you? By demonstrating that these queries will be answered during the presentation, customers feel confident they receive reliable solutions from knowledgeable professionals.
Prepare and Research Before Pitching
When preparing for a solar sales pitch, conducting thorough research beforehand is vital to your success. By understanding the prospect's current energy usage patterns and addressing their specific needs or concerns, you can tailor your presentation to resonate with them on a personal level. To begin with, familiarize yourself with relevant industry trends and local regulations that may impact your potential client's decision-making process.
Additionally, use tools such as Aurora Solar software to gather crucial data like electricity bills to analyze their consumption habits over time. This helps create powerful visuals that effectively convey key insights about their utility expenses compared to what they could save by switching to solar power.
Finally, it is important to engage in an open dialogue with prospects. When conversing, actively listen and address any questions or reservations they may have. Costs should always be saved until the last for discussion. When this strategy is employed, the chances of turning those leads into paying customers increase significantly. These customers are opting for more sustainable energy solutions such as solar installations.
Identify Prospects for Solar Sales
Recognize your target audience and their specific needs. Begin by researching demographics in your area, focusing on homeowners who could benefit from an environmentally-friendly power source. Next, evaluate residential energy consumption patterns and identify high-energy-consuming households as potential clients.
Utilize social media platforms or attend local events to find leads interested in renewable energy solutions. Once you have gathered a list of prospective buyers, personalize your pitch by addressing each prospect's concerns about switching to solar power. Asking open-ended questions allows you to understand their motivations better while simultaneously engaging them in conversation.
Remember that fostering strong communication is key when approaching these discussions. Personalizing interactions with prospects will help establish trust and rapport, which is essential for successful outcomes in any transactional relationship. By understanding client-specific challenges related to utility bills or environmental impact and offering tailored solutions, you can boost confidence among prospects considering going green by adopting a solar-powered home system.
Craft Your Pitch and Presentation
Start by personalizing each conversation and understanding prospects' unique needs and motivations for considering solar power. Encourage an open dialogue, and ask questions about their current electricity usage and the pain points they face with existing utility providers.
Make use of compelling visual tools like Aurora's Sales Mode that can easily showcase customers' monthly consumption patterns alongside anticipated costs over time without switching to solar energy. Demonstrate how converting to a renewable solution offers greater control over expenses and benefits the environment. To structure your sales pitch, address common concerns such as equipment durability or installation timelines with factual information from reputable sources.
Emphasize long-term cost savings when compared against rising traditional utility rates rather than solely focusing on upfront system price tags. Build trust throughout this process while educating potential clients. Effective communication is vital in fostering positive relationships, which may lead them to take affirmative action towards embracing sustainable living practices through adopting clean-energy solutions like residential photovoltaic installations.
Establish the Benefits of a Solar System Installation
Focus on drawing attention to the numerous long-term benefits for homeowners or businesses. Emphasizing potential energy cost savings and providing clear examples can be persuasive in showcasing how investing in solar power translates into tangible financial gains over time. Additionally, discuss incentives offered by federal and local governments that may contribute to lowering initial investment costs.
These tax credits or rebates enhance affordability while encouraging those considering switching to cleaner energy sources. Furthermore, underscoring environmental benefits is essential when presenting solar installations as sustainable solutions. By illustrating how adopting this renewable resource reduces carbon footprints and curbs harmful greenhouse gas emissions, you appeal not only to eco-conscious clients but also to individuals concerned about their community's well-being.
Lastly, mention low-maintenance requirements associated with owning a solar panel system–an attractive point for many customers who seek user-friendly technologies without demanding upkeep commitments.
Overcome Potential Objections to Purchase
As a solar sales professional, overcoming potential objections is crucial to closing the deal. Addressing concerns about aesthetics early on can help alleviate potential barriers to purchase.
Present your prospects with visually appealing design options and showcase examples of aesthetically pleasing installations that blend well with their surroundings. Assure them that modern panels are sleeker than older models. Solar energy system pricing may be another concern for some customers; however, emphasizing available financing plans or leasing options will aid in addressing this obstacle effectively.
Share information about government incentives like tax credits and rebates as additional financial benefits. For those who worry about relocating after installing solar panels, mentioning transferable warranties might relieve apprehension surrounding future home sale impacts caused by panel ownership changes. Finally, back up your pitch with success stories from satisfied clients sharing tangible results such as reduced power bills or increased property value due to their investment in solar energy systems.
Follow Up After the Initial Pitch
To leave a lasting impression on your prospect, follow up within 24 hours of the meeting. Use this opportunity to address any questions or concerns that might have arisen during your presentation.
Start by sending them an email summarizing key points discussed and emphasizing how switching to solar can benefit their energy consumption and finances. Attach relevant documents such as customized quotes or visual presentations showcasing potential savings while highlighting incentives they may be eligible for. At this stage, it's essential to focus on providing valuable information and building rapport with the client.
Engage with them genuinely, listen actively, and empathize with their needs. You want them to feel comfortable reaching out if further doubts arise in their decision-making process. In addition, schedule periodic check-ins via phone calls or emails until both parties reach an agreement since consistent communication fosters trust between seller and buyer alike, ultimately contributing directly towards clinching successful deals.
Pitching a solar sale is key to maximizing your profits. You'll need to know what questions to ask prospects, understand their needs, and create tailored solutions.