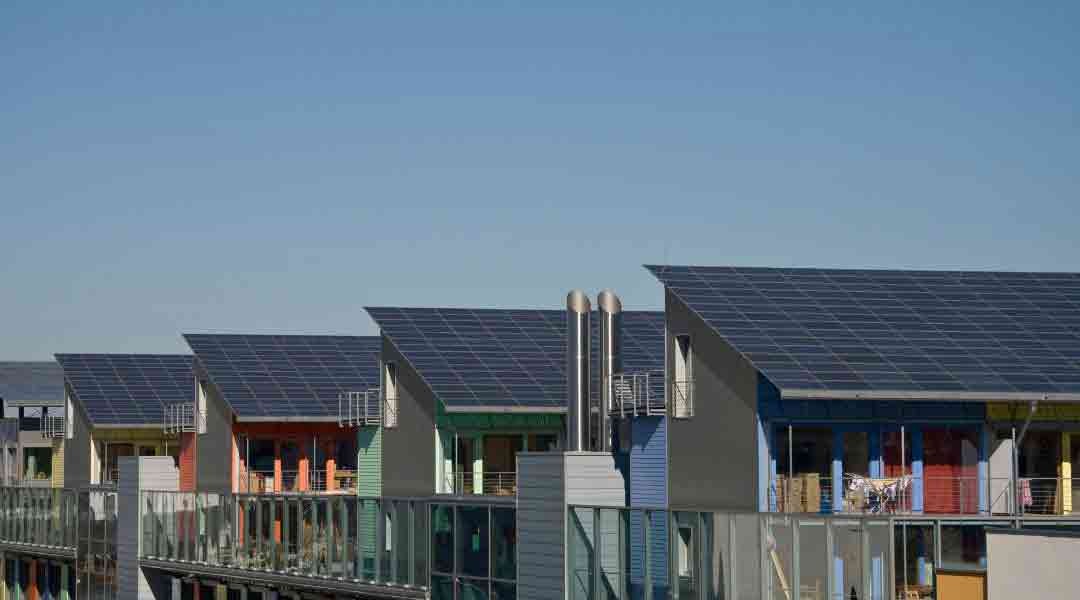 How to Convince Your Community to Switch to Solar Energy
You have the power to persuade your community to switch from traditional energy sources like oil and gas to more renewable options such as solar. To transition successfully into solar, you need a plan highlighting its benefits while providing an incentive for people in your neighborhood or town. With initiatives like federal tax credits and cash rebates available nationwide, it's easier than ever before to convince those around you why going green is worth their time and effort.
Research different factors related to installing photovoltaic systems, such as extra savings on electrical bills through net-metering policies, and inform citizens about these potential advantages when engaging directly online or offline. You can be sure most will see the long-term sustainability factor associated with generating clean energy from sunlight!
Understand the Benefits of Solar Energy
To convince your community to switch to solar energy, focus on helping them understand the benefits. Highlight that solar power is a clean and sustainable source of electricity with zero emissions or greenhouse gases contributing to climate change. Emphasize how using this renewable resource can cut down on utility bills, potentially saving around $1,500 annually for homeowners.
Furthermore, explain how solar installations create job opportunities in local communities while increasing property value, key factors in promoting economic growth and fostering an eco-conscious mindset among residents.
Research and Gather Information
To research solar energy effectively, utilize reputable sources and explore local incentives promoting its adoption. Learn about the environmental benefits, cost savings, and potential job creation linked to renewable power. Attend webinars or events hosted by industry professionals for updates on emerging technologies in this field.
Additionally, connect with experienced homeowners who use solar panels to gain insights into their experiences and any possible challenges faced during installation or operation. Being equipped with accurate information will help build a persuasive case tailored to your community's specific needs while highlighting the long-term advantages of switching to clean energy solutions like solar power systems.
Build a Case for Solar Energy
Solar energy offers numerous benefits, making it a compelling choice for individuals, communities, and businesses. Here's how to build a strong case for solar energy:
Environmental Sustainability: Solar power is a clean, renewable energy source that produces no emissions or greenhouse gases, unlike fossil fuels. By switching to solar, communities can significantly reduce their carbon footprint, combat climate change, and contribute to a healthier planet for future generations.
Cost Savings: Solar energy can lead to substantial cost savings over time. Individuals and businesses can reduce their reliance on traditional energy sources and lower their utility bills by generating electricity from the sun. Additionally, with federal tax credits and local incentives available, the upfront costs of installing solar panels are increasingly affordable.
Energy Independence and Resilience: Solar energy provides energy independence and resilience. By generating electricity on-site, communities are less vulnerable to power outages and fluctuations in energy prices. Solar power allows individuals to control energy consumption and future-proof their homes and businesses against energy uncertainties.
Community Engagement and Empowerment: Transitioning to solar energy can foster community engagement and empowerment. By working together towards a common goal of sustainability, communities can strengthen their bonds, increase civic pride, and inspire collective action for a greener future.
Engage and Educate the Community
Host informative events and workshops to address common concerns when promoting solar energy in your community. Invite local solar experts for QandA sessions to clarify misconceptions about costs, effectiveness, or available incentives. Share success stories of households with successful installations and emphasize the long-term benefits, such as reduced utility bills and environmental impact reduction.
Educating residents on the advantages of switching to solar power fosters meaningful conversations leading to a positive shift towards adopting this renewable energy source within your community.
Develop a Transition Plan
Developing a transition plan requires establishing goals and setting realistic timelines. Firstly, identify potential stakeholders who will support the solar initiative; local businesses, schools, or homeowners associations can be instrumental in generating momentum. Next, consult with experts to determine ideal locations for communal solar arrays within your community, considering land availability and sunlight exposure.
Lastly, partnering up with experienced professionals familiar with permitting requirements and financing options for installing solar energy systems at scale is beneficial. This reduces risks and maximizes benefits as you work towards persuading more community members to embrace renewable energy sources such as solar power.
Overcome Obstacles
Consider partnering with local solar companies or nonprofit organizations. They can offer expertise and financial support for community-wide initiatives like workshops or events focused on increasing solar energy awareness. Collaboration strengthens your message and demonstrates unity in the drive toward renewable power sources, ultimately encouraging more residents to transition without fear of high costs or complex installation processes.
By working together, you create a robust foundation ensuring consistent progress towards cleaner, greener energy adoption within your community's homes and businesses.
Mobilize and Advocate
Reach out to experts and involve local solar energy experts in your advocacy efforts. These professionals can provide valuable insights, dispel myths surrounding solar technology, and address technical questions from the community. Organize informative sessions or workshops where these specialists present the benefits of transitioning to solar power, success stories from other communities, and answer any queries arising within your neighborhood.
Promoting informed decisions about renewable energy solutions creates a strong foundation for widespread adoption and acceptance of this sustainable alternative among residents.
Solar Exclusive provides a great program for your community to take the next step and transition to solar success.  We are the ultimate resource to generate solar leads and help your community switch to solar energy. Our platform connects homeowners, businesses, and communities with trusted solar providers specializing in designing and installing solar power systems.
By partnering with Solar Exclusive, you can leverage our expertise in generating high-quality solar leads, ensuring that your community receives accurate information and personalized solutions. We understand the importance of tailored approaches when convincing individuals to embrace renewable energy sources like solar power.