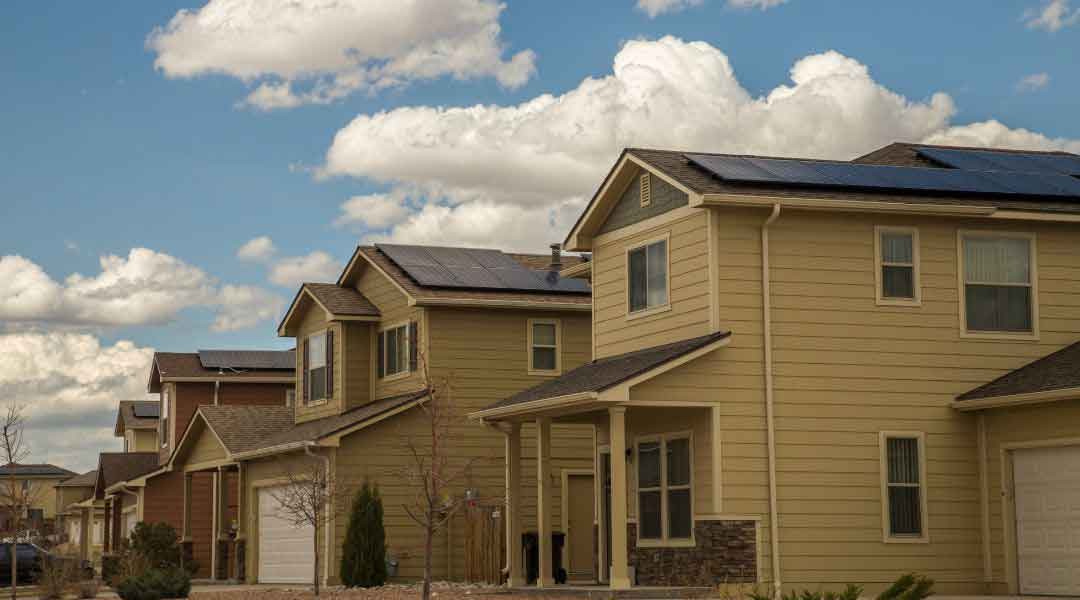 Harnessing the Power of Community Outreach to Market Your Solar Business
The solar industry has gained popularity in recent years. Many solar companies have emerged, and competition is at an all-time high. This now means that solar companies are actively looking for ways to acquire new clients and stand out from their competitors. Solar installers are now thinking about contemporary marketing methods to reach more people. Sponsorship Marketing is an easy, affordable, and accessible way to do this. It is one of the best ways to gain customer exposure and get more solar leads.
Benefits of Community Outreach for Your Solar Business
Strengthens Your Local Presence
You can establish and improve your relevance to the local community and outdo your competitors through community outreach. Community outreach lets people see who you are and what projects matter to you. People will not only want to do business with you, but they will also want to support you in your outreach activities. This will strengthen your local presence, and even if people don't immediately want your solar services, you will gradually become their go-to company when they need them.
Improves Your Company Image and Brand Reputation
People tend to only consider companies that are perceived as responsible and trustworthy. You will solidify your company image as a responsible and caring business when you reach out to the community and help those in need. People are also more likely to purchase a product associated with a non-profit-corporate partnership. Community outreach is essential to people and prospective customers. Thus, your involvement directly impacts how they will perceive your solar business.
Improves Customer Experience
By advertising your solar business through community outreach, you will be letting people know your business better, and in turn, you will offer a richer customer experience. They will understand they are doing business with a company that cares about the community and its pain points.
Increases Online Visibility
When you sponsor a community event, the event organizer will most likely add your company logo to the event website. This will help boost your site's Google rankings and make your business more visible to prospective customers searching for solar services. Being involved in community outreach encourages more people to leave positive reviews of your business online, strengthening your reputation and boosting your sales.
Target Certain Customers
You target a specific niche market when you sponsor a community event or organization. While you would pay high prices to target particular customers through other marketing channels, sponsorship marketing allows you to reap the same results without a lofty price tag.
What Types of Community Events Can You Consider?
Prize Donations
If your community is holding an event with prizes or auction items, consider donating a prize to the cause. This could be a solar installation package, a consultation, or other services your target audience would appreciate. This is ideal for small solar businesses in strong communities. The prizes are flexible; you can make them as small or as large as you want. This gives prospective customers a chance to try your services and understand the resource of solar without any risk. It is also a great way to generate solar leads.
Cash Donations
Consider giving a cash gift if you'd prefer not to donate services. Although the impact of this gift will depend on how much you can afford to give, cash donations are ideal for small, hyper-local events and groups like local sports teams.
Work with NGOs
NGOs often need more funding, which makes them open to partnerships with neighboring businesses. You can offer free solar services or products in exchange for exposure and positive publicity. NGOs have high contact with the community as they constantly seek ways to generate interest in their cause. Thus, if you can print your logo on their shirts and caps or even volunteer at their events, it can boost your local visibility and recognition among the general public. This will lead to more leads for your solar business.
Make Care Boxes to Give Out for the Holidays
People are not insured against facing hard times, and the holidays are often the hardest to go through during a testing period. Thus, you can make care boxes with essential foods and supplies and be the beam of hope people in difficult situations need. They may not become your solar customers, but kind deeds are often multiplied, and the positive impact you make won't go unnoticed. Christmas, Easter, and Thanksgiving, the year is full of holidays. They are all great opportunities for your solar company to help those in need. It is not only about building a better brand image for your solar business but also about giving back to society, which is truly priceless.
Work with Local Schools
Approach your local school and see how much you can help them. Focus on things or areas that their funding does not cover. This is where you value your company's outreach. It is improbable that they will decline your help. The best thing about schools is that they are a massive part of the community. Students can connect you to families, and they can relate to entire neighborhoods. You can even encourage the students to form a green movement club where they talk about climate change and going green. What's more, helping local schools can be a more effective strategy than using social media to promote your business.
Takeaway
Sponsorship marketing is an underutilized marketing tool in the solar industry. Thus, if you harness the power of community outreach, you can outshine your competitors. Community outreach is a super way to get more solar leads.
Are you looking for pre-qualified residential solar leads? Look no further than Solar Exclusive. Solar Exclusive is a solar marketing company that generates unique, and quality leads for solar businesses nationwide. Our goal is to increase solar companies' customer base and reach by providing exclusive leads that lead to long-term customers. We exclusively deal with solar and understand what works and does not. Thus, you can fully trust us with your solar business. Contact us today for exclusive solar leads.