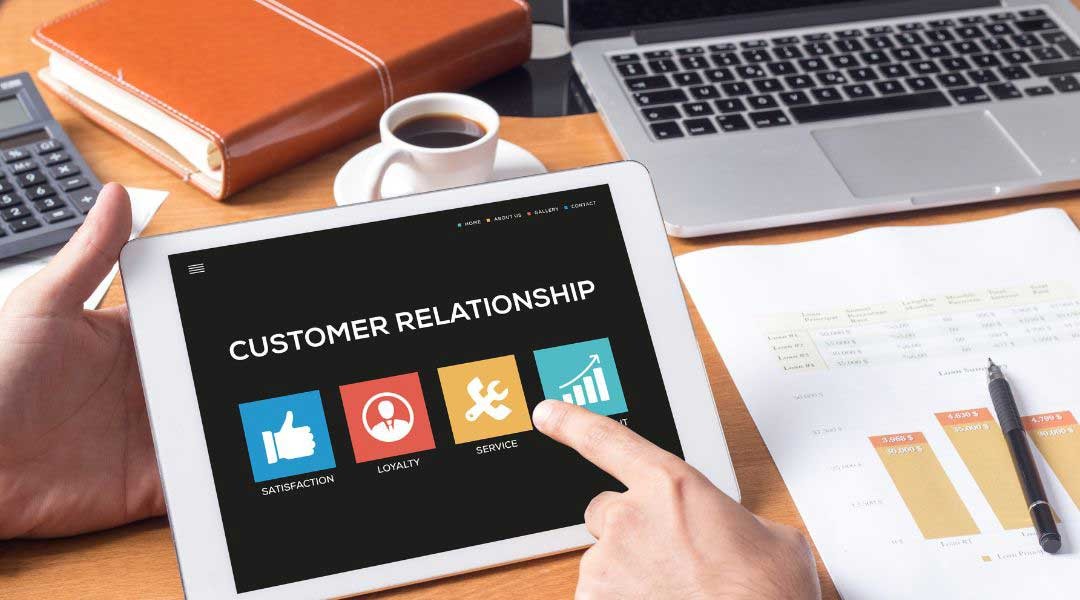 Why and How to Keep in Touch with Loyal Solar Customers 
The key way to build brand loyalty is by maintaining great customer service. Good customer service creates customers who are loyal to your brand. Loyalty is built on the consumer expectation that a brand will continue to offer quality products.
Loyal solar customers feel shielded from suspect products offered by competing businesses. However, achieving a loyal customer doesn't come on a silver plate. Solar marketing experts have to establish ways of interacting with them. Interacting with your loyal customers is the best way to keep them.
Why Solar Providers Should Keep in Touch With Loyal Solar Customers
Loyal Customers are Good Advertising Agents
Most loyal customers will share the benefits of doing business with your company. They will suggest your products to people they know might help. Keeping in touch with them will help you address any claims they may present.
You can maximize the potential growth of your company through your loyal customer referrals. Interacting with your loyal customers lets you update them on new arrivals. Solar marketing experts create memorable experiences each time they interact.
Assistance
By keeping in touch with your loyal customers, you can listen to their success stories. You can suggest an upgrade or new arrivals to them. Similarly, you will be able to listen to their complaints. A good solar provider responds to claims and concerns genuinely.
Offering assistance to your customers will win you more trust. Ideally, offering technical assistance will help you point out possible mistakes in the installation. This will help you avoid making the same mistake in the future.
Determining The Quality of Products
Keeping in touch with your loyal customer lets you rank your solar products. You will find out whether your product gives competitive value in the market. You can also find out if they are better quality than their nearest alternatives. These findings will be solid as they will be based on true testimonials.
In case of any concern, the company responds accordingly. The company may choose a product of a different brand or upgrade the current one. This will help to maintain your local customer, who may be one of your advertising agents.
Alert Them on New Products and Offers
Most solar providers will update their loyal customers on upcoming products and offers. This maximizes the opportunity for the growth of your company. These offers may not necessarily help your customer, but they may refer their friends.
Ideally, keeping in touch with past loyal customers is equally important. Due to the advancing technology, the product you once sold them may be outdated. As a result, they may opt to upgrade their solar appliances with yours.
How to Keep in Touch With Loyal Solar Customers
Earning trust
The trust you earn from your customer depends on your performance. It would be best if you met your deadline time of solar package deliveries. However, there can be a non-avoidable inconvenience at times. It has to be addressed with honesty and the necessary measures deployed.
Nevertheless, the trust that you will have built with your customers will make them patient with you. This will increase your chances of getting in touch with your customer the next time they require your product.
Emails
Solar marketing experts will always send emails to their loyal customers. They will send them emails on upgrades and promotions from time to time. These emails are related to the customer's interests.
They will always observe market trends and technology. They send emails to their customers on upcoming technological advancements. This way, the customer can also share their concerns and reviews on the product.
Published Sites
Most solar providers should have websites that everyone can access. Some loyal customers may be passive. Such customers will visit your site frequently to keep them posted. You will list all your products and services on these sites.
In addition, many customers will have questions related to your product. You can put up a section on this site that offers virtual assistance to your customers. The major merit of virtual assistance is that it offers help 24 hours a day.
You should also provide a review section on your site. This will let your customers express their concerns about your company's solar accessories. The company can then follow up on both negative and positive feedback.
Social Media Platforms
The main method of utilizing media platforms to get in touch with your loyal customers is through ads. Solar marketing experts will make ads on new products and upgrades. Then publish the ads on social media platforms for customers to see.
Most solar providers will have pages on social media platforms. These platforms include Twitter, Facebook, and Instagram. They can keep in touch with loyal customers by sharing freely on their pages.
Good Relationship
Loyal customers frequently appear at your business if you create a good emotional relationship. You should also provide your company's official number. Letting them know you are ready to assist them would be best.
You should also advertise your loyal customer's business and services. If possible, you should follow each other's pages on social media platforms. By doing so, you are assured of getting in touch frequently with your loyal customer.
A solar provider can cement a good relationship with its loyal customers by rewarding them. You can also offer them regular offers on your products. These will motivate them to come back to your store frequently.
Company's Official Phone Numbers
Most solar providers will share their credentials with their loyal customers. These customers can call them anytime for help. Some customers will even call these numbers to order a delivery. A good solar marketing expert will return the client's call promptly.
Solar companies will also have available electricians at the customer's request. In the case of an emergency, a customer calls that number.
Conclusion
The best investment a business can make is directing its resources toward improving customer loyalty. A loyal customer will always refer people to your business. Referrals are the best form of marketing. Keeping in touch with your loyal customers at least shows some gratitude.