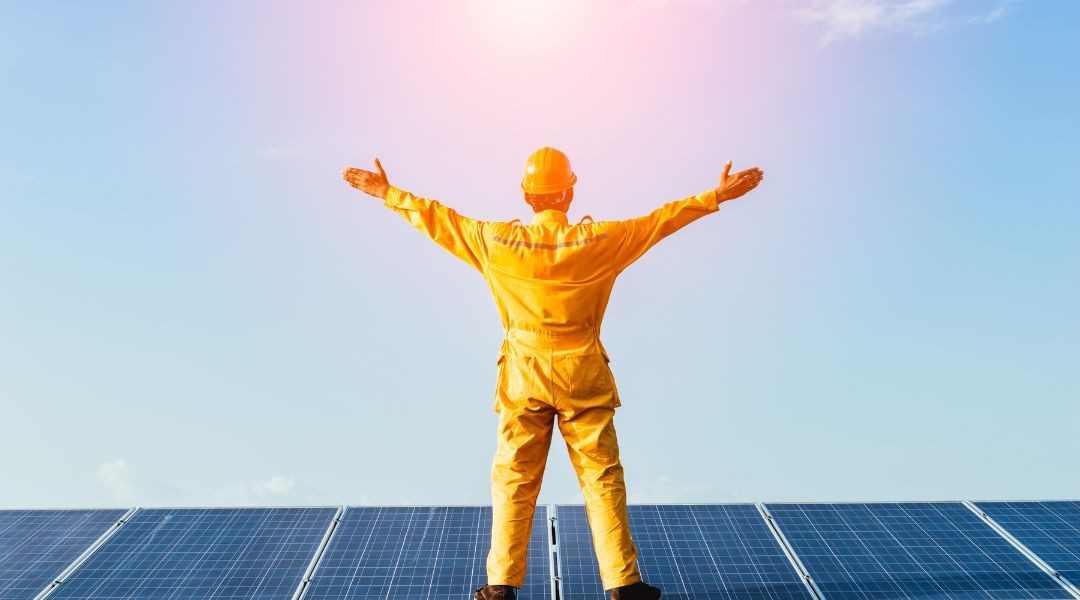 Common Residential Solar Myths and How to Overcome Them
You're considering investing in solar power for your home, but you've heard some myths about residential solar. Myths like installing it will reduce the value of your house, and that it's too expensive to maintain or costly upfront may make you hesitate before making a decision.
We will provide insights into the common concerns homeowners have surrounding photovoltaic (PV) systems. We will show them how they can move forward with their own system today. To do this, we will bust the most popular "myths" about residential PV installations. We will reveal why these myths are false and provide other helpful information such as cost savings, net metering plans, rebates, and incentive opportunities.
Exploring this topic could be an eye-opening experience leading to more informed decisions when considering green energy investments in property developments going forward!
1. Residential Solar Energy is Too Costly
People usually think that going solar will cost a fortune. But that is not true! Solar energy is becoming more accessible to residential homes with technological advances and constantly decreasing prices. Although it may seem too costly at first glance, understanding how much you can save by adding solar panels to your home could be life-changing.
On average, homeowners see up to 90% return on their investment within 20 years of installation, depending on geographical location and usage habits. This makes for a great long-term savings plan compared with other investments like 401(k) or stock market options today!
2. Installing Residential Solar Panels Is Difficult
Second, you may think that installing solar panels is too hard for a DIY project. In reality, most people can install their own solar energy system in one or two days with minimal technical experience required.
You will need to contact your local government for specific guidelines on installation and permits, however. But once those are obtained, the job should be relatively straightforward, as long as you follow the instructions carefully!
Although hiring professional electricians may cost extra money upfront, it could save more money in the long run. This is because a professional will ensure all safety standards have been met and the maximum efficiency of the system installed. Without proper precautions during setup, higher bills could result in the future.
If possible, try to book an expert evaluator. This evaluator should inspect each step along the way until completion. In this way, any problems can be rectified right away instead of letting them become larger issues later that would require unnecessary repair costs. Proactive inspection ahead of time would allow these costs to be avoided.
3. Solar Energy is Unreliable
You might be worried that solar energy is unreliable because of bad weather, nighttime, and cloudy days. It's true that, in some cases, the sun can't always provide consistent electricity for your home. However, you don't have to worry about losing power due to these conditions.
Modern technology has allowed solar systems to store excess energy produced from sunny days to be used on those overcast or dark nights when required. This will ensure you maintain a steady supply of electricity regardless of whether or not the sun is shining outside! Additionally, installation companies offer maintenance services that allow them to check if your system needs any adjustments during periods when there's not enough sunlight to produce efficient amounts of energy.
Furthermore, with long-term warranties offered by many top brands regarding their products, as well as customer service support, such worries should fade away quickly, giving peace of mind throughout ownership!
4. Residential Solar Panels Aren't Efficient Enough
The truth is that solar panels can generate electricity from the sun when it's available and at peak performance levels. During rainy days or overcast conditions, your system may produce lesser energy as compared to sunny days.
And while technology has made great strides in storing up energy via batteries, these solutions can also prove costly if used incorrectly (or without proper maintenance).
To get the most out of your solar panel investment, it is essential to understand all aspects of using this type of power source. This includes knowing how often the panels should be serviced and which accessories you will need, such as inverters and monitoring systems. Take the time to familiarize yourself with these details. This will help you maximize the benefits that you can reap from your solar panel investment.
Finally, know that even though photovoltaic cells aren't always 100% effective on cloudy days or nights, you're still getting much more bang for your buck compared to other alternatives like fossil fuels!
5. Residential Solar Panels Damage the Roof
Solar panel installation on your roof can cause wear and tear over the years. The panels, along with their mounting hardware, need to be in good condition, which means regular maintenance is often necessary. Having a qualified solar installer inspect the system every few years should help detect any damage that may have been caused due to extreme weather or other factors, such as animals chewing on wires.
Taking preventative measures, like coating the panels in protective materials, could also reduce potential problems down the road. It's important to watch for broken tiles, rusting frames, and signs of water leakage when regularly checking up on your rooftop solar array, too. Taking care of small issues now helps avoid larger repair jobs later!
Ultimately, making sure you get quality components from a reputable seller will go far towards preventing expensive repairs after installation is complete.
Solar Exclusive is committed to providing you with information and resources regarding residential solar. There are many myths out there that can easily be debunked, allowing you to understand the full potential of installing solar panels for your home. Solar energy has numerous benefits, from increased property value to lower electrical bills and a reduced environmental footprint.
To ensure accuracy when investigating your options for going solar, it's important to educate yourself on available incentives as well as any local restrictions or regulations within your area before making an investment in photovoltaics.