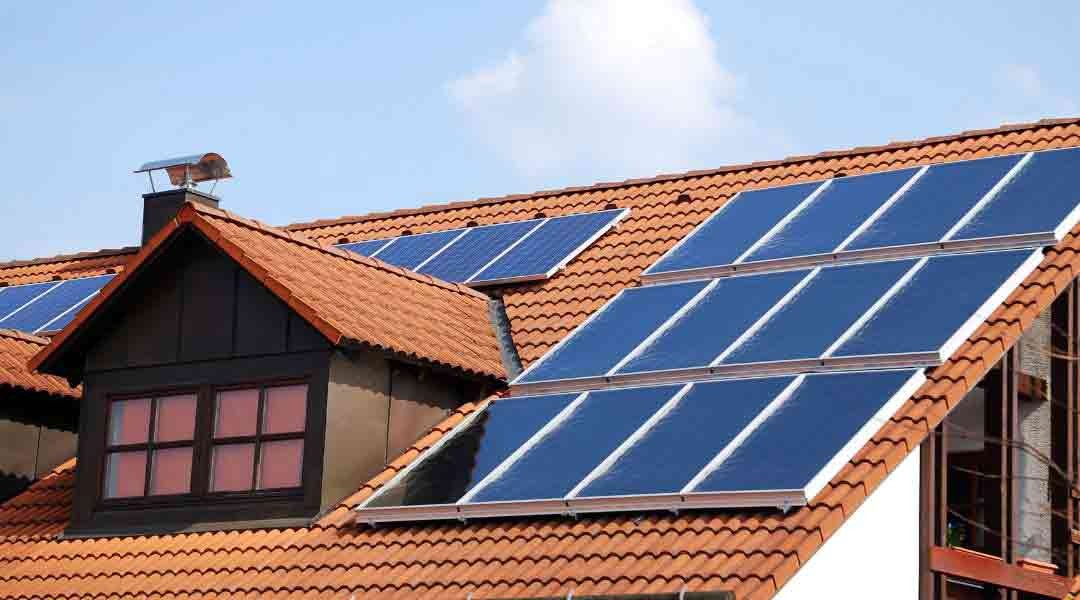 How to Choose the Best Solar Panel for Your Home
Choosing the best solar panels for your home requires careful study of their features and your needs, with cost-effectiveness and efficiency combined in making a purchase decision. Research extensively to ensure an informed choice that maximizes returns on renewable energy investment.
Identify Your Home's Power Needs
It's crucial to identify your household's power needs. This allows you to customize a solar installation tailored specifically for maximum efficiency and energy savings. Begin by examining past electricity bills from at least one year, ideally, two or more years if possible, to assess usage patterns over time.
Fluctuations due to seasonal changes should be considered as well. Be sure to analyze total kilowatt-hour (kWh) consumption and peak demand times when appliances are typically used simultaneously.
The next step is to evaluate various aspects of your lifestyle. These aspects include plans for future purchases that could significantly impact electrical demands. These purchases include electric vehicles, additional electronics, devices such as smart home systems, and upgrades to heating/cooling equipment or outdoor lighting projects.
If renovations or extensions are expected within the coming years, keep these modifications in mind because they may require increased capacity during the planning stages. Besides current energy usage trends, consider any anticipated scheduling shifts which might alter daily routines, resulting in new peaks throughout weeks/months ahead.
This way, you can anticipate and address potential issues individually. This will maximize cost-effectiveness for long-term investments in the system. This will better serve the homeowner's unique needs, endeavors, and environment. In addition, it will provide benefits such as sustainability and clean living by using renewable resources available nowadays.
Evaluate Solar Panel Options
Assess different models' efficiency and ability to convert sunlight into usable electricity. High-efficiency panels may be more expensive initially, but they could save you money in the long run as they produce greater power output with less space needed.
Consider each panel's durability and manufacturer warranties; high-quality products often come with longer guarantees, ensuring your investment lasts for many years. Additionally, research the company's reputation by reading customer reviews or seeking recommendations from friends who have installed solar panels before. Look for brands known for exceptional after-sales support and installation services to ensure a smooth process.
Compare various types of solar panels available: monocrystalline, polycrystalline, or thin-film. Each has its own advantages based on cost-effectiveness and appearance preferences, like uniformity or low-profile looks that work best aesthetically against certain roof materials and colors.
Examine temperature coefficients to determine how efficiently different models perform under extreme temperatures. This is especially crucial in Texas, as heat waves can cause damage or reduced performance over time if not adequately addressed. Strategies such as proper venting, insulation, and buffer zones beneath mounting hardware should be employed where possible.
Lastly, consider budget constraints and finance available. Consumers should weigh these factors carefully when assessing potential ROI and timeframe before committing to large financial investments upfront. The costs of adding renewable energy can help make informed decisions that maximize savings and benefits while minimizing risks.
Consider the Local Climate
Consider the local climate when selecting the best solar panel for your home. Different regions experience varying weather patterns, impacting a solar system's efficiency and performance. For instance, areas with frequent cloud cover may require more efficient panels to maximize energy production.
In places known for heavy snowfall or severe storms, durability becomes even more important as sturdy panels are needed to withstand harsh conditions and protect against potential damage. Additionally, it would be wise to choose an installation company that offers maintenance services in case of unexpected weather events causing issues with your system. When considering hot climates such as Texas or Arizona, where high temperatures prevail throughout the year, temperature tolerance should be prioritized when choosing solar panels.
Panels specifically designed for warm environments will continue producing electricity efficiently without losing significant output due to rising heat levels. Furthermore, if you live in coastal zones prone to saltwater exposure and humidity changes like Florida or California, opting for marine-grade hardware components within a PV system ensures long-lasting usage under these challenging environmental factors.
Work Out Installation Details
Seek a professional and trustworthy installer with proper accreditation to ensure high-quality workmanship. Do thorough research by reading reviews, gathering recommendations, or checking industry certifications such as NABCEP.
Consult with potential installers regarding your roof's compatibility, as some types of roofing may require special equipment or additional labor costs due to their unique challenges. Don't forget about zoning regulations; get familiar with local ordinances that govern solar installations in residential areas, and consult both the installer and authorities on this matter. Watch for shading issues around your property, as it might reduce system efficiency significantly over time.
Ensure trees are pruned back where needed, or discuss alternative options if building structures cast shadows on panel placement sites during peak sunlight hours. Finally, think about aesthetics, as how a solar installation looks matters too! Select sleek designs that complement your house's appearance while simultaneously improving its energy production capabilities.
Calculate Long-term Cost Savings
Examine your current energy consumption and costs to determine the potential long-term savings of installing solar panels. Review your past 12 months' worth of utility bills to establish an average monthly usage baseline. With this information in hand, compare it against estimated reductions in electricity costs after switching to solar power.
Next, factor in possible fluctuations like rate changes from local utilities or adjustments to your home's energy needs due to lifestyle shifts, for example, working remotely more frequently or acquiring electric vehicles that require charging at home. Research warranties are provided with different solar panel systems; most manufacturers offer 20-25 years of product coverage. This helps protect you as a consumer if something goes wrong during the system's lifetime and contributes significantly towards cost-saving measures when comparing options before committing financially.
Remember to also consider any additional incentives offered by federal and state governments, which can substantially enhance the return on investment made towards sustainable clean-energy solutions. This includes tax breaks or rebate programs aimed specifically at residential customers looking into renewable technologies, such as photovoltaic (PV) installations designed primarily for home use cases across America today!
Choosing the right solar panel for your home is a big decision. To ensure you get it right, start by researching different types of panels and understanding their performance characteristics. With that information, compare prices to determine which options work best with your budget.
By taking this approach, we're confident you will find the perfect system that fits your needs!