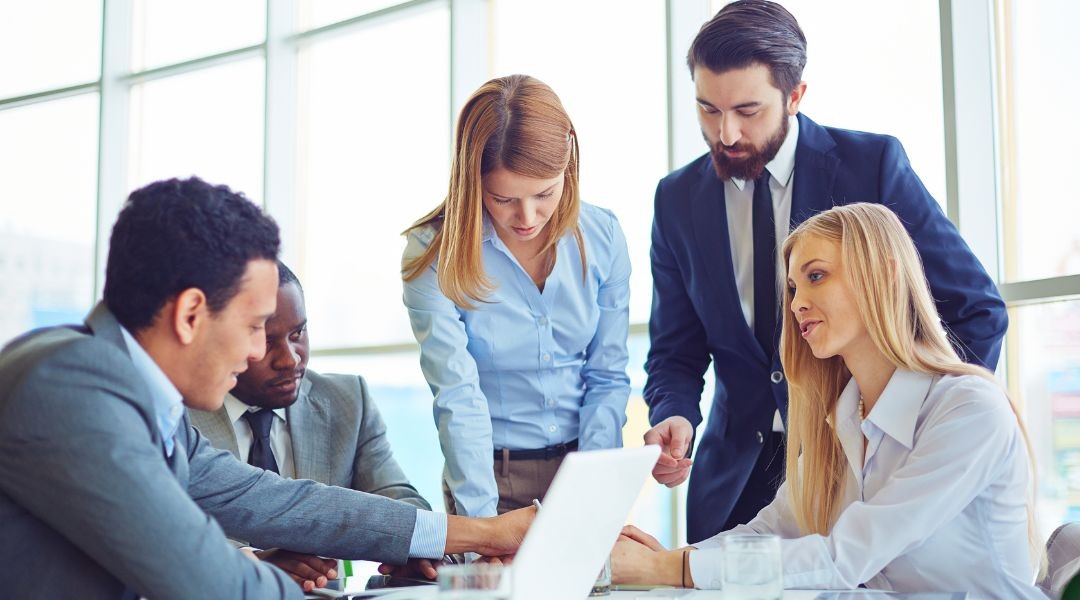 10 Communication Tactics to Drive Solar Sales
You're in the solar sales business; it's an ever-growing industry, and staying up to date with communication tactics is essential. If you want to make sure as many leads convert into customers as possible, then there are a few tips that can help.
To begin, understand customer behavior, and know what motivates them and how they interact within their buying journey. Additionally, creating visual appeal on social media platforms like Instagram helps increase your reach and attract potential buyers from different places. Lastly, using built-in lead generators adds ease for those clients looking for quick solutions when considering purchasing any products or services related to solar energy technology.
Don't forget about building relationships before deciding on making sales.
1. Analyze Sales Trends to Generate Leads
Analyzing sales trends can be an effective way for energy lead generation companies to generate leads. Keeping track of where customers come from, what they're purchasing, and who is influencing them helps identify key areas that need attention in order to maximize marketing strategies as well as gain new potential clients. With the right analysis tools, solar marketers can refine their efforts and improve conversion rates.
2. Leverage Social Media Outreach
Social media outreach is an effective way to promote your solar business. Leverage platforms such as Instagram, Facebook, and Twitter to create a profile that prospective customers can find and follow for updates on various promotions or new products in the market. You should invest time into creating content with visuals that showcase how solar energy works and its advantages so viewers feel compelled enough to purchase it from you.
Additionally, post interesting articles related specifically to topics of interest within your industry regularly; this will keep followers engaged while boosting credibility, too!
3. Invest in Digital Advertising
Digital advertising is an effective way to reach your target audience. You can customize campaigns according to different demographics, goals, and regions. Additionally, you have the ability to track user engagement with real-time data insights so that you can adjust tactics quickly based on results.
Investing in digital ads also allows for the automation of certain processes, such as optimization, which increases efficiency and performance quickly without any manual effort required from the team.
4. Create Compelling Visual Content
You can use visuals to communicate complex technology and explain how solar power works. Videos, diagrams, and infographics are all great tools that make it easy for customers to comprehend the complexities of this energy source. Use your marketing budget wisely and create well-crafted content, such as text posts on social media with attractive visuals or educational videos highlighting common questions people might have about using solar panels in their homes or businesses.
5. Craft an Engaging Elevator Pitch
Sales representatives must be able to catch people's attention and make a compelling argument quickly. Crafting an elevator pitch is essential in those situations; you need one to stand out from the competition! Write your unique solar sales story, including details like customer outcomes, previous successes, or a clear value proposition.
Use appropriate language for different audiences, and don't forget about simpler terms. With engaging content and real-world practices mixed together, you can create an effective elevator pitch that resonates with potential customers!
6. Establish Partnerships and Referral Programs
Creating partnerships and referral programs can be a powerful way to generate leads for your solar sales. Team up with local businesses, organizations, or influencers that synergize well with your brand offering. This will extend the reach of your marketing message as these partners promote it, too.
You could also offer rewards or incentives to customers who refer you, ensuring they feel valued while spreading positive sentiment about your business even further.
7. Host Seminars on Solar Advantages
Organizing seminars on the advantages of solar energy is an effective way to spread awareness. You can increase the visibility of the benefits through verbal, written, and visual communication techniques. To make these sessions engaging, start with real-life success stories and explain how customers have benefited from switching to solar energy solutions.
As people come into your seminar space, offer refreshments or snacks for increased engagement. Research local events that reach a wider audience related to sustainability or environmental protection in order to attract new prospects for your business as well!
8. Utilize Customized Mailers
Customized mailers are a smart way to get your solar message out. Investing in professionally designed materials that speak directly to the customer increases engagement and builds trust. Utilize relevant visuals, informative content, catchy headlines, and call-to-action wording for maximum effect.
Track delivery success rates as well as response times in order to refine messages over time, ultimately driving more sales of solar products/services!
9. Reach Out Through Cold Calling
Cold calling is still an effective way of connecting with prospects. To maximize success, you must be prepared and develop a strategy that best suits the person on the other end.
It's important to craft your message in a way that will make them listen more intently and possibly convert into customers. Spend time researching each prospect by learning about their needs and interests so that you can personalize your call accordingly.
10. Network at Industry Events
Participating in industry events is a great way to connect with potential customers. Strike up conversations while attending conferences, trade shows, and other related gatherings. Build relationships by exchanging cards or emails.
This will enable you to follow up on further opportunities. Show genuine interest when engaging people, as it can make all the difference in establishing meaningful connections that could benefit your business down the line. Therefore, take advantage of networking events whenever possible for added exposure!
Solar Exclusive understands the importance of effective communication tactics to drive solar sales. From social media promotion and website design to email marketing campaigns and lead generation strategies, there are many different ways for companies in the solar industry to reach their target audiences. We strive daily to stay on top of emerging trends to provide our customers with a unique online experience tailored specifically to them.