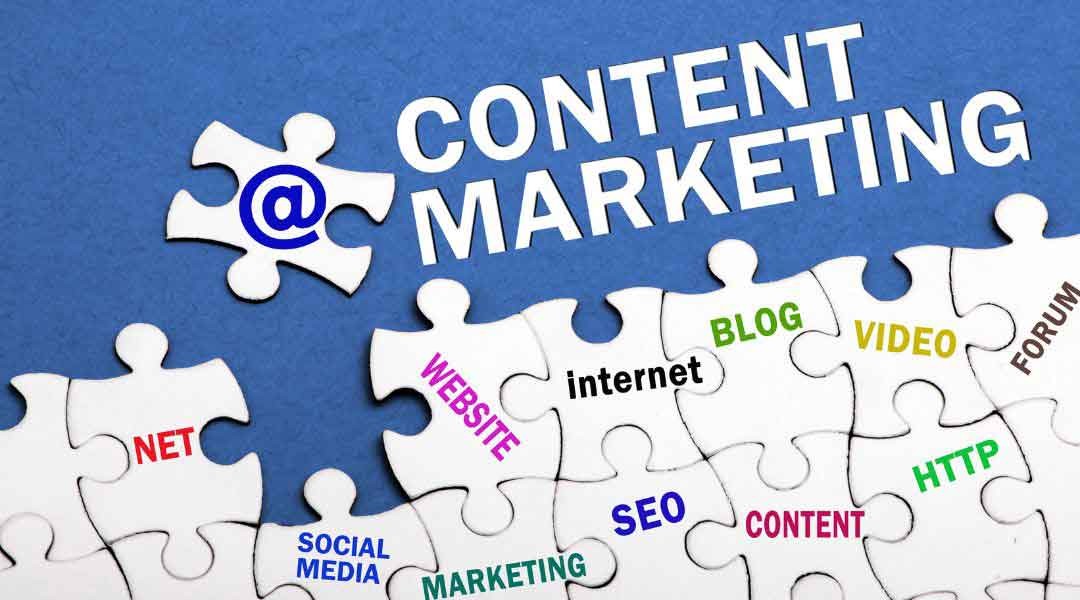 How Do You Generate Solar Leads Through Content Marketing?
Generating leads for a solar business can be challenging. Content marketing is one of the best methods to attract potential customers to your website and convert them into qualified prospects efficiently. From creating blog posts, infographics, and e-books, to webinars, content creation must be at the core of any solar lead generation plan if you want it done right.
To make sure that your audience stays interested in what they're reading or watching on their screens, ensure that all content created by you has helpful information as well as addresses customers' queries with real solutions. Over time, this process will help empower decision-makers with facts and figures, along with social proof, which further convinces them about making informed decisions regarding signing up for services offered by businesses like yours!
Create Quality Content
Quality content can help generate leads, build trust with potential customers, and open up new opportunities for expansion. With so many ways of creating quality content, from blogs to case studies, it's important to choose one that resonates most effectively with your target audience.
Consider the context in which you're providing information. Social media platforms are often used for marketing campaigns, whereas websites tend more towards long-form articles or company updates within the solar sector. Additionally, knowing who constitutes your target demographic will guide you in making decisions about topics and language usage when crafting effective messages. According to Content Marketing Institute (CMI), 67% of B2B marketers have found success through leveraging user-generated reviews. In comparison, 69% experienced positive results by embracing interactive features such as videos and quizzes on their websites.
This highlights how focusing on engaging storytelling has become crucial across industries nowadays!
Leverage Social Media Platforms
Optimize Your Social Profiles: You should ensure your profiles are optimized for maximum reach. That means having high-quality pictures and banners plus a concise description about who your brand is targeting and what services it offers, all enriched with appropriate keywords so users can easily find them in searches.
Invest in Paid Social Media Ads: Promoting specific content or special discounts on various social platforms like Facebook ads through pay-per-click (PPC) campaigns will enable you to increase user engagement as well as lead generation from organic sources too!
Content is a very important factor when using digital marketing strategies to acquire solar leads. Several types of content can be used, such as video tutorials, how-to articles, and case studies illustrating the cost savings that people experience after switching to PV systems. All of this content helps to create the correct mix for successful lead generation.
Creating diverse types of relevant materials that appeal to different buyer personas will help capture new qualified buyers looking at solar products.
Establish Social Proof
With positive customer reviews available before other potential customers shop around online preceding making purchase decisions, presenting tangible proof upfront builds trust, especially if the competition comes down, which could result in helping close sales faster.
Provide great customer service to ensure your business stands out. Ratings play an important role when it comes to judging the products and services offered through social networks. Respond promptly to questions sent in private messages and posted publicly in the comments section. This will be appealing to potential customers.
Join Niche Groups
Joining groups dedicated solely to discussing the latest energy trends across the renewables industry, offering actual experiences and feedback from current owners of existing models, and solving common problems present for installers.
It is important to prepare for selling more solar goods using social media. There are many tips that can help you achieve this goal, and these strategies can help you get the most out of your business operations, increase product sales, and generate more revenue. By following these tips and executing them correctly on a timely basis, you will be ready to take advantage of this large market.
Optimize for Search Engines
To further optimize your content for search engine visibility, use meta descriptions. Follow SEO best practices, such as having an optimized title tag and keyword usage without keyword stuffing. Make sure all images have alt text which contains sufficient information about them, as Google uses these attributes to understand more about pages it indexes online.
Furthermore, you should consider guest posting for additional exposure. This can be done by syndicating your articles with other industry leaders' websites. This will help with SERPs and referral traffic from trusted outlets such as Forbes or Entrepreneur Magazine. It is important to consider how often you are publishing new content when determining your guest posting plan.
Network with Industry Leaders
Once you've established yourself in the community and gained their trust, it's time to start networking. Your goal should be to connect with industry leaders like installers, financiers, and educators who can help spread your message further. Invite these people for virtual meet-ups or interviews on video platforms such as Zoom as part of a podcast series that focuses on solar energy topics.
This will give them an even larger platform than they would have had before. You might also ask relevant experts to guest post on your blog or join panel discussions (again, virtually) focused on new technology advancements within the solar sector or trends impacting consumers in terms of cost savings/returns. Allowing customers behind-the-scenes access gives them insight into what goes into developing sustainable solutions while educating them at the same time.
Establish Brand Awareness
Developing a strong brand is key to building awareness and recognition. Brand identity comes down to the look, feel, and tone of your communications.
Try using consistent fonts and colors across all channels so customers can easily recognize your business, even for new visitors. Use words that are descriptive about what makes you unique as compared to competitors to make sure that prospects and clients know why working with you is valuable! Once branding has been established, focus on creating content around topics associated directly with the industry niche, which significantly increases visibility online.
Articles containing relevant keywords help boost engagement from the target audience, leading more people to connect back to your company organically over time. Additionally, create separate campaigns targeting specific audiences utilizing various digital touchpoints such as email marketing and influencer promotions. Furthermore, tracking results allows us to assess how well those strategies align with goals set out prior to launching the campaign, giving us the insights needed to adjust/refine tactics to ensure success!
Content marketing is an essential part of generating solar leads. It provides businesses with the opportunity to create high-quality, relevant content that can help them target their intended audience more effectively and persistently over time.