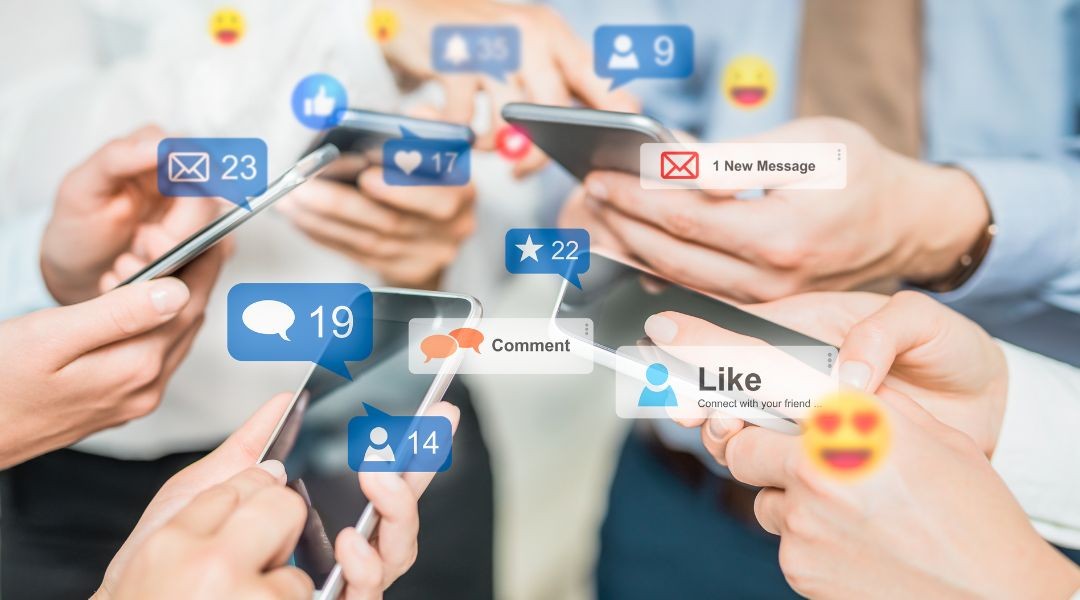 Top 5 Social Media Marketing Techniques to Attract Solar Leads
With a booming solar industry, getting quality leads is becoming increasingly important for any business that wants to stay competitive. To capture the attention of potential customers and truly bring your business forward, you need to put in some extra effort when it comes to social media marketing. There are plenty of techniques available that can give great results if used correctly and strategically – such as leveraging influencers or creating unique content specifically tailored toward acquiring new leads.
It's also beneficial to research what other solar companies have done so far with their campaigns. Learning from others' successes and failures helps guide one further on the path toward success. With careful planning, consistent implementation, and tracking processes in place, you will be able to get more qualified solar prospects quickly!
1. Utilize Paid Ads Effectively
Paid advertisements can be an effective way of reaching your target audience with a well-crafted and persuasive message that will get them to take action on whatever it's you're offering. However, it's essential to consider all aspects of the process before diving in headfirst.
Setting up campaign goals and objectives is the first step for any great paid advertising effort. Next, a creative messaging strategy must be developed. Lastly, proper implementation and tracking of results should follow to optimize efforts. These key steps, both tactical and strategic, should always be a part of any successful advertising effort.
2. Develop Audience Segmentation Strategies
Understanding your leads and developing an effective segmentation strategy can drastically improve the success of social media marketing campaigns. It's essential to understand who you're targeting, allowing for more targeted messages tailored toward specific interests or characteristics.
You should research target audiences in detail by studying demographics such as age range and income level. Look into their needs, habits, and likes/dislikes, which will help develop a clearer picture of how best to reach them. Conducting surveys is another great way to gain valuable insights from potential customers that could be used in planning social media outreach strategies.
This data helps create better-targeted content geared directly at individuals with similar backgrounds, ultimately leading to higher engagement rates on platforms like Twitter or LinkedIn. Crafting personalized messaging not only drives conversions but also improves customer experience. By understanding user behavior patterns, businesses can adjust their strategies accordingly, providing custom experiences down every touchpoint.
3. Leveraging User-Generated Content
You can also leverage user-generated content to capture solar leads. Encouraging customers to share their positive experiences with your product on social media is a great way of increasing brand loyalty, thereby creating more sales opportunities for you.
With this in mind, make sure that customer engagement via social platforms remains at the heart of your marketing strategy, as it will help keep existing and potential customers engaged with your offerings while fostering trust in your company's reliability. Additionally, displaying reviews from past or current customers could be used to increase further public interest in what you're offering and draw attention away from any competitors operating within the localized market. Ask those using products related to yours if they'd like an opinion published online; often times people find purpose by participating!
Lastly, utilizing influencers who have already established themselves across multiple channels proves highly efficient when attempting outreach campaigns into certain demographics without having prior access to them yourself.
4. Optimize Content for Search Engines
You must add optimization to your content for successful solar lead generation. Properly drafting the meta description with targeted keywords can help the search engine bots easily identify what it's about and boost its visibility on SERPs. Focusing on an appropriate keyword density is also paramount, as this helps in indexing faster by providing a relevant context.
Emphasizing more on long-term SEO rather than instant results, such as using LSI keywords or semantic words, should be prioritized over high-traffic terms that are hard to rank too rapidly without any efforts taken towards optimizing webpages accordingly.
In addition, generating backlinks from other sites can showcase your authority. Furthermore, these links added within the page content can help Google bots crawl important URLs during their crawl process. This is more efficient than using an excessive amount of tags which may not be useful once spidered correctly and thoroughly.
5. Interact with Customers on Social Platforms
Put out relevant content and then ask for feedback from people in the comments section of each post. By encouraging conversation, you have an opportunity to start a dialogue that could lead someone down the path toward becoming a qualified solar lead. If more people respond positively than negatively, this will indicate success, which can help gauge how well future posts are received too.
It can be beneficial to monitor conversations related to your product or service on platforms like Twitter. This allows you to jump into discussions when appropriate and add meaningful insight or perspective. It is important to ensure that everything is kept civil and professional.
This helps build relationships with potential customers. People consult what others are saying online before making big purchases, and this includes purchases of renewable energy solutions like residential/commercial-level solar energy systems. Others will perceive your brand around issues they care about, which can have a positive effect on the buying decision.
Social media marketing is a powerful way to capture leads. It helps draw in prospects by providing valuable and engaging content, as well as offering customer support when needed. Effective strategies include creating compelling visuals such as infographics or videos, optimizing posts with hashtags that are relevant to the target audience's interests, and taking advantage of social listening tools like Google Trends or Buzzsumo.
It is important to be active on social media networks such as Facebook, Twitter, Instagram, and LinkedIn. It is essential to respond quickly whenever someone interacts with one of your pages. This provides buyers looking into solar energy options with the reassurance they need.