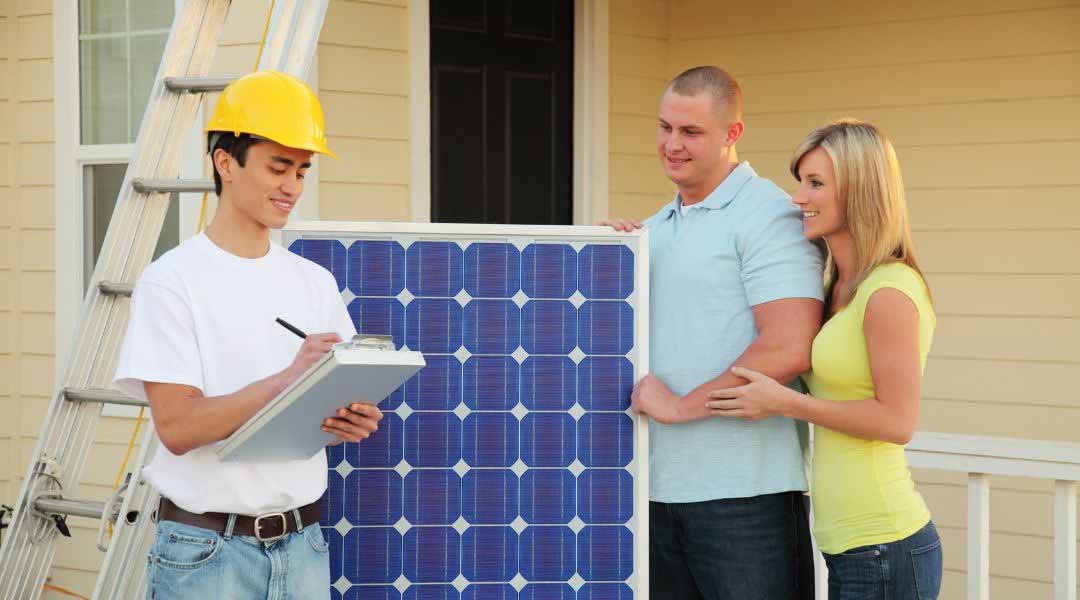 The Different Types of Solar Leads
The solar industry has been growing rapidly over the past few years. Growing climate change has left many homeowners with the need to go green. Similarly, many solar companies have come up in an attempt to meet this need. This has led to a lot of competition in the industry and, thus, a great need for solar companies to hone their marketing strategies. Several solar companies have caught up with digital marketing and online lead generation, while others are still getting to it. In today's article, we talk about the different types of solar leads and how they work.
Solar leads are likely customers that might convert into buyers at the end of your interaction. You can get solar leads in various ways, from website landing pages to local TV commercials and any other way in between. However, before you invest your money in buying or generating any other type of leads, you need to understand the available types of solar leads.
However, over the past few years, digital leads are slowly becoming the name of the game. Traditional ways, such as door-to-door sales and telemarketing, are slowly fading.
Is buying solar leads a good idea?
We all agree that you will require leads for your solar business to grow. However, you might be wondering. Do I buy my solar leads, or do I generate my own leads? Well, the answer to that question depends on the amount of money and time you are willing to invest in solar lead generation. Generating your leads is all good, but it will take some time before you start seeing the results. Are you willing to wait six months to one year until you make your first sale?
On the other hand, buying solar leads is quite expensive – well, depending on the type of solar leads you choose to buy. However, you will save a lot of time that goes with searching for prospective customers. The cost of buying solar leads fades compared to the time it would take to generate your own leads. Below are some advantages of buying solar leads.
Purchased leads are targeted leads. When you buy solar leads from a reputable solar lead generation company, you receive target-based leads. On the other hand, you will do a lot of work to generate your own leads before you reach your target audience.
Buying solar leads will save you a lot of time and resources. Buying solar leads gives your sales team hot leads, making their job of converting prospects easier. This will save time and valuable resources on your side. It also makes the job of your sales team more exciting and fulfilling.
Buying solar leads increases your conversion rate simply because it's easier to sell to someone who is already interested in your product. When you get solar leads, you increase your conversion rates.
Buying solar leads delivers a good return on investment. Generating your own organic leads might appear cost-effective, but if you look deeply, it costs more than you think. For a start, you will have to put in a lot of work. However, when you buy solar leads, you are cutting through all that work.
If you decide to get solar leads, here are the different options you can choose from.
When you buy solar leads online, you want to reduce the amount of work you put in when generating them. You also want to increase the certainty that these leads will convert to sales. This is what buying leads in the form of preset appointments will get you. You will be outsourcing the lion's share of the work to someone else, as they will also handle the appointments. All that will be left for your team is closing the sale. Not that closing is easier, but not dealing with the prep before is certainly a good relief. This type of solar leads provides a greater return on investment, but it's more expensive than other options initially. If you have been dealing with solar for quite some time, you are familiar with solar appointment setting companies like Solar Exclusive.
What you are buying here is basic information about prescreened leads that have already expressed interest in buying solar. This kind of connection between you and the prospects removes a lot of leg work. This is because you won't have to do any actual prospecting. Live transfers have a high chance of converting because they have already expressed their interest in solar. All you have to do is get that phone call and close the prospects.
Real-Time Shared and Exclusive Leads
Buying solar leads gives you access to different kinds of leads. However, the other side of the coin is – so do your competitors. That's why shared real-time leads are among the solar industry's most competitive and hard-to-get leads. Shared leads are those leads that lead generation companies sell to more than one solar company. So, yes, you know who you should give a call to, but so does everyone else.
Compared to leads that cost a couple of bucks each, we also have exclusive real-time leads. Depending on the market in question, these leads can go from a few dozen bucks to a lot more. The biggest advantage of exclusive real-time leads is that no one else has them. That's what Solar Exclusive gets, exclusive pre-qualified solar leads.
These are solar leads that have expressed interest in solar before but not recently. While these might mean a cold lead in other sectors, they're a good kind of lead in solar when it comes to cost-effectiveness. Aged leads are some of the cheapest leads you can buy because they are generally less prospective than real-time current ones. However, that might only be the case sometimes. People often spend months deciding what solar company they will go with. This means that aged leads are not cold at all. And yet their price remains the same.
So, while aged solar leads are still a bigger gamble, they can have the biggest ROI if they turn out well.
Some solar lead-generating companies have set up door-to-door sales operations to generate leads for them. They use the model of Multi-Level-Marketing. They sell salespeople kits to people to learn about solar door-to-door marketing and build salespeople under them. As you may imagine, these salespeople have low pay and are not well-educated on solar equipment, financing, or installation practices. They also don't know how to take no for an answer.
Door-to-door marketing in some areas requires a permit, which presents a legal risk depending on local laws. Buying from companies that generate leads in this manner can be tricky regarding risk versus reward. While solar is likely to continue to be sold door-to-door for a while, it can tarnish your reputation and prevent consumers from wanting to do business with your company.
If you decide to work with a solar lead generator that does door-to-door sales, do the following:
Ensure they have a great sales education program. A certification like NABCEP's PV Technical Sales Certification can help salespeople raise their knowledge to a national standard, giving accurate solar information to consumers.
Ensure they are following permitting requirements for the local area.
Ask how they are representing themselves to the homeowners. It can be confusing for the consumer to be sold under one company and have the installation done by another company.
Opt-in means the consumer has opted in online to you calling them for a solar quote. This is the least risky way to win new business if you work with a TCPA-compliant solar lead generation company. The website the lead is generated on must have a disclaimer that gives you "confirmed written consent" to contact them.
So, if you choose to get opt-in solar leads:
Do your due diligence on the lead vendor – request to see their landing pages and check to ensure that they have a prominent TCPA disclaimer and name your company once you become a client.
Ask if all the leads you buy come from websites they own. If they don't own their websites, be sure that they have a way to incorporate TCPA disclaimers on other websites that may generate leads for them.
Ask how many companies the lead will sell to and when. Some lead-generating companies will try to make more money from their leads by selling aged data. This means they will resell leads they have sold at a later date. A good way to vet this can be to ask the lead generator if you can buy leads. If they say yes, chances are that the fresh you buy from them will be resold to someone else down the road.
Types of Opt-in Web Leads
Organic Solar Leads
Organic refers to the unpaid section of Google search results. This is the area of Google that consumers trust the most. It is also the area consumers will gravitate towards if they are learning about solar. If you type some solar keywords into Google search that you think customers shopping for solar will use, you will notice a trend. You will notice that Google primarily likes websites with high-quality informational content.
Consumers who learn about solar before becoming a solar lead will set up appointments and close at a higher rate. However, generating leads this way is not a cheap or quick exercise. It can take you years of content development before your site is seen as authoritative on the solar topic. The time and financial commitment mean that mostly this tactic is only utilized on a large scale by the largest multi-state installers, lead gen companies, or solar marketplaces with nationwide installer networks.
If a solar lead gen company says they generate leads this way, ask them to see their websites and some keywords they rank for in the solar market. Partnering with a good solar lead generation company can pay dividends because consumers are becoming more and more comfortable researching solar themselves on Google.

Google PPC Leads
If you can't get your site to rank up for a keyword in Google, you can get your wallet and pay for a spot in Google Ads. Google Ads require you to pay for keywords in a per-click model. If you search for a particular keyword on Google, you will see a little "ad" next to the paid listings – those are the Google PPC ads.
While you may need to pay a high cost per click, many good solar leads are generated using Google Ads, as this is high-quality traffic. Google Ads is an open playing field – the clicks you pay for directly compete against national lead gen companies, affiliate marketers, and other regional installers.
If you are thinking about starting Google Ads, be prepared to spend. You can hire in-house search marketing experts or hire outside agencies to manage $10k/mo+ budgets.

Facebook Solar Leads
Facebook is a cost-effective way to generate leads if you have high-quality shareable content. Nowadays, people are less likely to share their data under Facebook privacy settings, which means advertisers have lost information on their target audiences. Facebook's goal is to create engagement, so if your content is not shareable, it won't be shown as often. This means you should create a share to lower your cost per lead.
In conclusion, those are the different types of solar leads. All of them are tried and proven. However, we recommend that you do your due diligence before deciding on your solar leads vendor. Without proper due diligence, you risk buying low-quality solar leads that may not easily convert.
At Solar Exclusive, we sell high-quality exclusive preset appointments. With our solar leads, you can expect a high conversion rate with only a small volume of leads. We focus solely on solar leads and have worked with many solar companies. We know what works and what does not work. Get in touch with us today and get your pre-qualified solar leads.