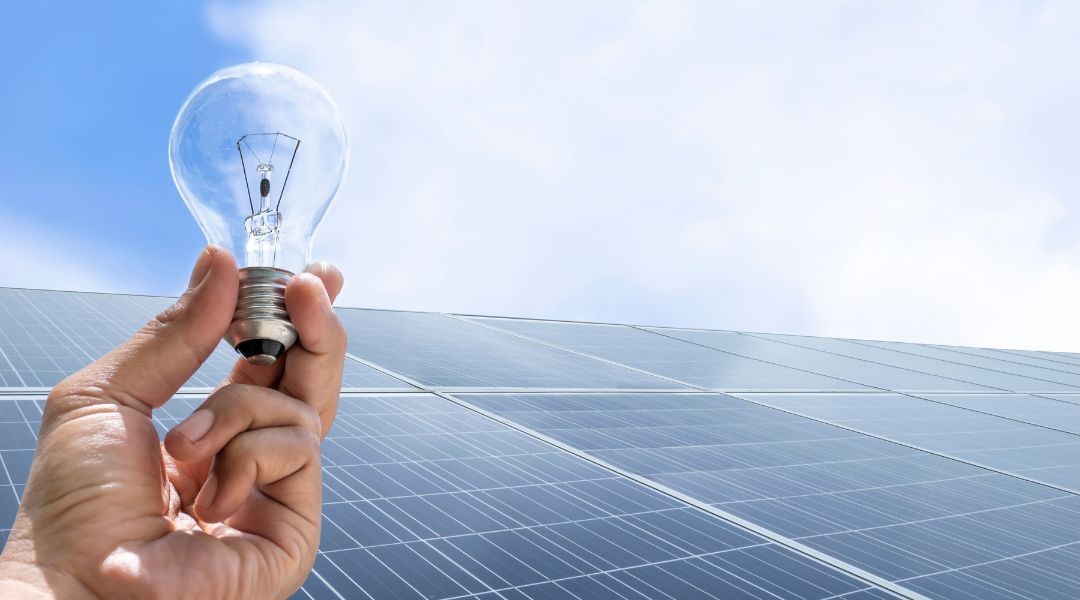 The Importance of Building Trust in Solar Marketing
One way to generate solar leads faster is to get known as an expert and establish trust with potential customers through transparent communication. Launching and building trust in new brands, ideas, or services in the solar market can be challenging, especially with big brands' existence. Even once established, maintaining trust, in the long run, is not guaranteed.
Anyone who is into solar marketing, whether B2B or directly to consumers, knows that building brand trust takes time. Additionally, its demand goes hand in hand with competition, meaning that the expanding solar industry has increased competition. It is, therefore, crucial to building your confidence to secure a place in the competitive solar market.
Product experience is critical in creating a positive or negative brand reputation. Unfortunately, consumers will talk about the goodness or downsides of a brand with those who haven't purchased it. However, history has it that good reputations tend to spread faster as consumers praise their experience with a given product.
As you grow in the solar market, try your best to earn positive customer testimonials. A positive reputation will increase brand awareness, which may generate leads through referrals.
Client Retention and Loyalty
Most clients will stick to a product they already know and love regardless of its price, hence the importance of maintaining consistency in quality. Although solar panels are durable and the client won't buy another one soon after installation, it is vital to ensure they will still consider your brand if they need to increase the wattage.
Another important aspect of earning client loyalty is that, even when a product is out of stock, the customer prefers waiting until it is back on shelves than looking for an alternative brand. Others will quickly purchase a new product from a brand they trust.
Once you have earned a legion of loyal clients and fans, you will have built advocates for your brand. Usually, people enjoy sharing with family and friends about a product they have or had a good experience with. This word-of-mouth marketing is vital in solar marketing since people easily believe what friends and family say.
Although companies hire brand ambassadors to advocate for their products, people tend to believe information from someone they know or who has had experience with the product. However, ensuring consistency is vital to keeping word-of-mouth marketing actively.
Generating new leads is vital in keeping a solar business running. One of the critical roles of loyal fans and advocates is to help develop new businesses. When they share their positive experience with a brand they have used, they lead customers towards the brand, knowing or unknowingly.
Additionally, having your brand trusted in a market flooded with similar brands earns it positive reviews on social media and other marketing platforms. In this case, you must ensure that your brand receives positive reviews as much as possible. Also, respond to negative reviews prudently and professionally.
Increase Marketing Receptive
Introducing a new product in a market with big and established brands is not always a smooth venture. Some products face poor reception, especially when they don't meet consumer expectations. However, building brand trust in the target market gives a new product a better reception. Customers believe that, since a brand has good products in the market, even the new ones are ok.
Building your brand trust in the solar market is critical, especially when you plan to expand your product portfolio. Homeowners and landlords prefer companies that offer full-package solar installations. With an established solar energy business, you can easily introduce solar accessories, such as inverters, adapters, cables, etc., with a welcome reception.
Companies spend significant amounts on advertisements and product awareness. Unfortunately, most customers skip most ads, especially if they are disappointed by the brand. However, research shows that customers with high brand preference pay attention to its marketing communications and advertisements.
Additionally, customers do not fear sharing personal information with a trusted brand. Others would prefer receiving notifications on new products, offers, or upgrades, creating another channel for marketing to potential clients.
Experienced marketers know that it is impossible to please everyone, and mistakes happen too. Suppose one customer has a bad experience with a product and goes to social media with all sorts of negative reviews; its good reputation can come to its rescue. As much as a brand has earned the majority of customer trust, the bad reviews lose credibility.
Also, an established brand trust serves as the brand's livelihood in times of reputation crisis. As stated earlier, mistakes happen that can mess with the brand image. At this point, only loyal customers continue purchasing from the brand, allowing the company to recover.
Established brands know the secret to cut costs while building brand trust. In addition to ensuring unwavering customer loyalty, building brand trust help in reducing operating costs in the long term. For example, with high numbers of regular customers, a company will enjoy increased marketing efficiency, hence doing away with unnecessary marketing.
Innovation, however, becomes less risky as customers do not fear trying new products from reputable brands. This helps trusted brands introduce new products and services with ease without the fear of poor reception. Although a new brand might need some advertising and product awareness campaigns, it is less costly than an unfamiliar brand's product.
Goodwill is considered an investment that adds value to a brand. For example, reputable and trusted companies are more likely to attract investors and creditors faster than unknown or upcoming brands. Also, goodwill sets your brand apart from competitors and protects you in times of crisis.
Another benefit of increased goodwill is that it increases your brand value, especially when you want to sell it. A known and loved brand will sell faster and for more than a newly founded one.
One thing the internet and technology did is to increase customers for business and offer variety to the customers. In a world where customers have choices, you need to make your products the preferred choices by building your brand trust.