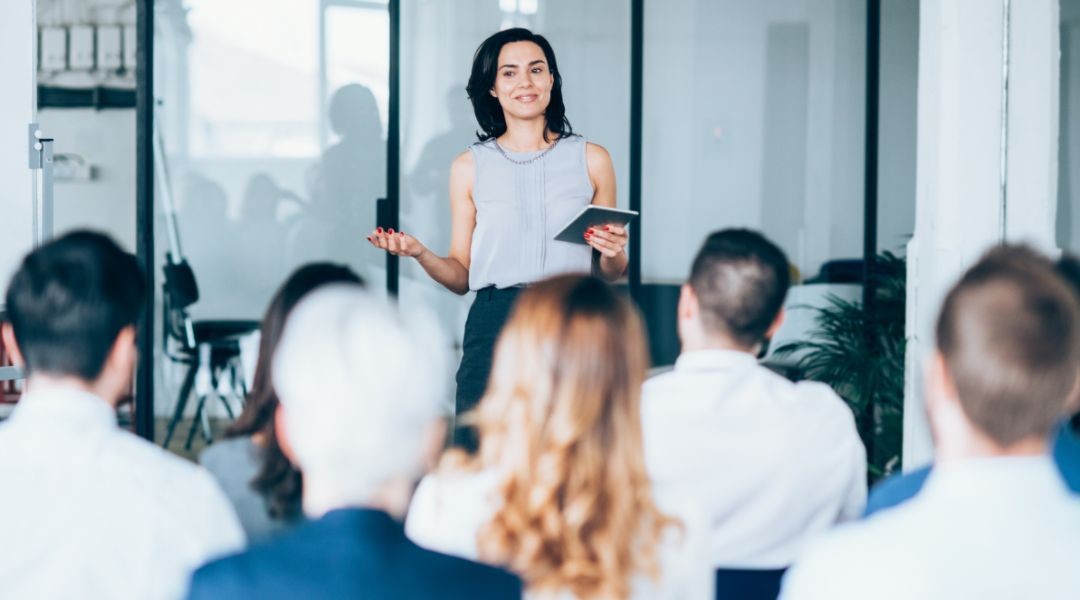 How to Sell Solar to Commercial and Multi-Family Owners?
Selling solar to commercial and multi-family owners is more complex than selling to residential customers. There are many differentiating factors that set the sales process apart for commercial and multi-family owners. The motivation for commercial clients to consider solar installations is different from that of residential customers, and they also evaluate solar proposals differently. Therefore, as a solar installer, you should approach the process a little differently, too.
When it comes to selling solar to commercial and multi-family owners, you need to think out of the box and come up with some fresh and unique ideas to generate commercial solar leads and be able to convert them successfully into your valued customers.
Selling Solar To Commercial Clients – How To Approach The Process
Commercial solar lead generation has made it easier for solar installers to access property data and contact information of the property owner in recent times. This easier access to critical data has transformed the process of making solar sales and sealing the deal with the clients.
With plenty of data now available, solar providers can now simplify a couple of aspects of the sales process. They can easily:
Gather information and critical insights on properties and their owners.
Directly contact decision-makers and give them the proposal for solar installation.
That's exactly how the process should proceed. First, you need to build solar lead lists containing the contact information of various property owners in your targeted region. Second, you should prepare very personalized pitches to convince your prospects and seal the deal.
Create Your Leads List
Selling solar to commercial and multi-family owners should ideally start with creating your personalized solar leads list. You need to make sure you're selling solar to prospects who are genuinely interested in your offering or at least should be interested in it. You also need to ensure that you are reaching out to the right people who are actually responsible for making the call in the end. So, your leads list should include decision-makers who are potentially looking for solar energy solutions or need them.
When you have created a very targeted list of commercial solar leads, you are on your way to pitching your product efficiently and securing sales eventually. While you can buy leads lists from lead generation companies, it's in your best interest to use online tools and databases that allow you to filter out the most qualified leads and provide you with all the information you need about them.
Such tools let you do a search with different criteria, like property type, size, and age. You can shortlist commercial buildings, multi-family properties, and all their sub-classifications using these tools. Furthermore, to go hyper-targeted, you can single out properties based on the geographic location you are targeting. You have the option to search for commercial properties in particular states, cities, counties, neighborhoods, and streets. In fact, you can even look for an exact address and gather details of the property owners, including their contact information like phone numbers, mailing addresses, and emails. You can also get these details for the decision-makers at the property-owning LLCs.
You may also filter results based on the types of owners and tenants and the properties' sales history. Apply all necessary filters for commercial solar lead generation, and you'll get a list of all the commercial properties that match your search criteria. Export the contact information of property owners to a spreadsheet, and you're all set to start preparing for the outreach.
Avoid These Common Mistakes
Once you have the leads list, you must be getting anxious to reach out to your prospects and blow them away with your sales pitch. But before you do that, here are some common mistakes most marketers make when selling solar to commercial and multi-family owners. Make sure you avoid them.
1. Not Asking The Right Questions To Present A Tailored Solar Sales Pitch
When you ask the right questions, you're in the driving seat to come up with a proposal that addresses your prospects' needs and will instantly grab their attention. When you understand what they are looking for, you can offer them a more compelling solar deal that will put you a step closer to winning them.
Ideally, you should be asking questions about the owner-occupant relationship, the lease structure, and the financial considerations and objectives of the involved parties.
2. Not Knowing Who Is The Real Decision-Maker
When you ask the right questions, you're also able to connect with the actual decision-maker who will make the final call. So, you should always look to determine who the real decision-maker is, as they are the ones whom you'll be pitching to. When you know them better, it will help you pitch better and grab their attention to have that dotted line signed.
3. Not Using The Right Tools
One critical aspect of the successful approach to commercial solar sales is the use of the best tools and technologies available. It includes not only the technologies you're proposing for the commercial solar project but also the proposal design tools – software in particular – that you'll be using. Today's sophisticated software allows solar installers to look into multiple scenarios quickly and come up with the most compelling solar design and proposals for their clients.
Create A Convincing Solar Sales Pitch
Finally, with all the data and information from the leads list available, you need to craft a winning pitch. A deal-closing sales pitch to sell solar to commercial and multi-family owners should have an engaging story combined with relevant, powerful data insights.
Before you craft your sales pitch, ensure that you've done all the research and identified salient data insights to grab the attention of your prospects. Build your narrative around those impressive data insights and try to win the trust of your prospects.
In a winning sales pitch, you can reference their properties and assets with information like purchase dates, property construction, last renovation dates, and the size of the buildings. Explicitly explain to them how your service can add value. For instance, you may want to tell them the total cost of installing solar panels and an estimate of the total savings they can get in terms of the number of panels and energy coverage. You can also reference your past successful projects to win their trust.
Conclusion
You may have the best, most qualified commercial solar leads, but selling solar to commercial and multi-family owners is complex. That's particularly true if you are still exploring this market. However, if you follow the best practices and approach the sales process the right way, you have a better shot at closing the sales.