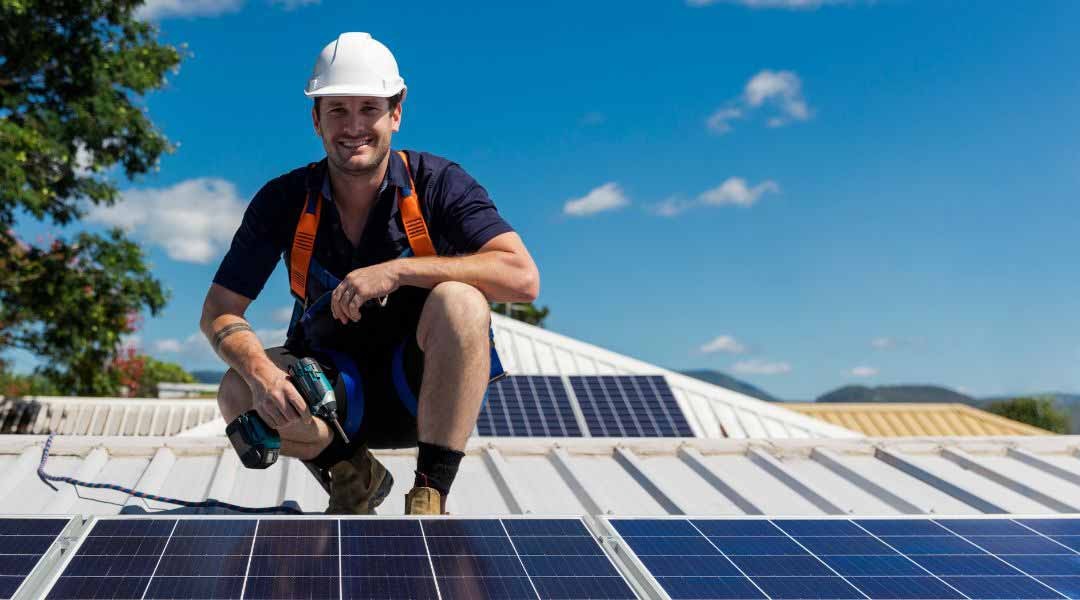 Are You Closing Enough Solar Sales?
Are you having difficulty closing solar sales? Despite the abundance of potential leads, it can be challenging to secure successful sales. Fortunately, there are certain tactics that may help in your endeavors.
Utilizing proven approaches such as proactive outreach, customer education, and leveraging customer reviews will increase the likelihood that you close more deals quickly, allowing growth potential for both yourself and your business.
At Solar Exclusive, our goal is for our customers to be successful with all their residential and commercial projects so that they can get greater value from the investments they make into renewable energy sources like solar power. Investing in our services today could lead to an even brighter tomorrow!
Assess Your Lead Quality
When selling solar, you need high-quality leads to close more sales. To do this effectively, evaluate your existing leads and take a data-driven approach for the best results. Consider relevant factors such as local market trends and pricing strategies in assessing each lead's quality.
Are they looking at buying immediately or soon? Do their circumstances align with what you offer? Are there any external forces affecting them that could affect their decision-making process?
Identifying which leads will be more profitable for your organization can help prioritize resources and optimize marketing efforts in a targeted way, making it easier to close deals with minimal waste of time or money.
How to Get More Solar Leads
You should focus on generating more leads for your solar business. You can start by streamlining and optimizing website content to build credibility with searches, as well as using SEO techniques like backlinking from reputable sites. Additionally, you can post informative blogs or articles related to the industry that also link back to your site for potential customers wanting further information.
Ensure you're active on social media platforms like Instagram, Facebook, and Twitter. Use customer engagement tactics like online surveys or competitions to raise awareness of your product/service offering amongst target audiences. Finally, draw attention during events such as solar trade shows or conferences.
Harness the Power of Referrals
By leveraging the power of referrals to increase your sales, you can invite existing customers to share their experiences and refer others. Being recommended by a satisfied customer is one of the most powerful forms of marketing out there! Word-of-mouth recommendations give potential buyers more confidence in your services.
It's also important that referring individuals are rewarded appropriately for their efforts, as this helps incentivize further action and gives referral programs long-term value. Lastly, don't forget about traditional marketing techniques like networking events or online groups; they're an excellent way to introduce yourself to new leads!
Leverage Door to Door Efforts
You can also increase your solar sales by leveraging door-to-door efforts. Remember that it's crucial to be courteous when you knock on a customer's door because how you present yourself is important in making the sale. Introduce yourself and explain what your company does and offer potential customers something of value, such as informational brochures about switching to solar energy.
Follow up with contacts regularly, as this may help generate leads from those who are interested but need more time for consideration or research before signing contracts. Always listen attentively during conversations so that any issues raised can be addressed promptly. Good communication often has an impact on closing deals quickly!
Create Targeted Advertising Campaigns
It's essential to identify and target the ideal customer for your solar sales. Crafting ads specific to each type of buyer ensures higher conversion rates than generic messaging alone. Utilize market research, create buyer personas, and segment audiences based on customers' needs or interests so that you can deliver relevant messages at scale with a personalized approach.
Analyze user behavior across digital channels like email campaigns or search engine results pages (SERPs) in order to gain insight into which types of products compel buyers most effectively within different markets. This data should provide direction when designing tailored ad materials optimized for maximum engagement and ROI.
Optimize Your Sales Pitch
Your sales pitch should be tailored to your target audience. Tailor it to their needs, wants, and budget constraints using market research data that you've gathered.
Ensure the main points are easily comprehended without feeling overwhelmed or intimidated by technical terms. Use visuals if needed. You can also help increase customer engagement when crafting a persuasive message in combination with storytelling, as they will identify better with the story than with facts alone.
Telling stories helps grab attention better, too! Have an action plan ready that provides clarity on what they need to do after hearing your speech so there's no confusion between parties.
Get Exclusive and Valuable Leads From Solar Exclusive
Identifying and harvesting quality leads is a difficult job. To get the best out of your solar sales, it's important to understand how and where you can source valuable prospects.
You can maximize your solar sales with the right tactics. Solar Exclusive provides you with high-quality leads and expert advice to close more deals. Our team of experienced industry professionals designs a custom plan suited for every situation, making sure that each customer feels valued along their journey toward energy independence.
We provide market insights so that you can make informed decisions while closing deals quickly yet successfully in any given setting or environment—be it residential homeowners, utility companies, or government organizations. With Solar Exclusive at your side, rest assured knowing that all these pieces come together perfectly when striving for success!
Plus, we keep up with ever-changing technology trends and industry best practices, ensuring you're always one step ahead of the competition! Ultimately, it's about providing exceptional value for both parties, resulting in successful deals every time!