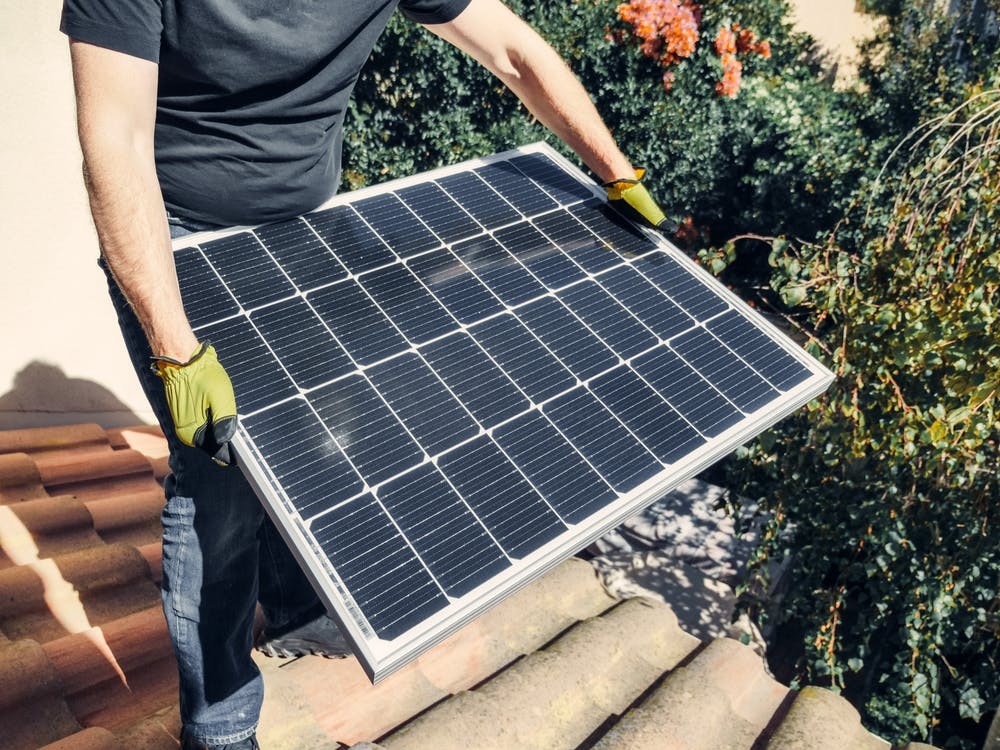 How Pre-Set Solar Appointments Can Ensure Strategic Growth for Residential Installers
Several years ago, the market for solar panels was still growing. It was yet to hit any new successes. However, this market is today breaking new scores, and it's still growing to provide new investors with a chance to join.
The growth of the solar panel market around the globe means that dealers must adopt a working marketing strategy to outsmart the competition. Statistics hold that the Solar Panel Repair Industry is worth $10bn in the United States alone, with an estimated growth of 22%. These statistics make it clear that it is a great time to be a solar installer and focus on the residential sector.
On the other hand, the residential industry has also exhibited stable growth since 2000. The growth is expected to exceed our expectations now that the pandemic is under control. With such intense growth in the industry, it is not uncommon for many investors to come in to reap some of the juice.
There are currently at least 6500 American Solar Companies in business, and this figure is expected to rise rapidly in the coming years. It should also be noted that there is an increased desire for green technology. Therefore, as the number of solar companies rises, so is the need for solar energy.
Pre-Set Solar Appointments, the Ultimate Solution
Several benefits are attached to using lead generation services, such as pre-set appointments. Several companies exist with the main objective to offer solar installers help through pre-set residential solar appointments. An increase in market growth does not mean that every company will ultimately have a share of the industry.
Solar installers will have to find unique ways to advertise their products to residential installers. This is a lifetime opportunity for installers, as they will acquire the target residential population and are guaranteed high returns. We will explain how pre-set solar appointments can ensure strategic growth for residential installers to understand this concept.
Focused Growth in Expertise
The advertising industry is ever-evolving, with new trends coming up to match the needs of developing industries. The age of billboarding and sitting back is long gone, and this is evident from the struggles solar installers are going through. Marketing is a skill that takes years of practice to perfect and perform effectively. Despite the already gained experience, marketers must scrutinize their strategies periodically to ensure that they match the changing needs of the target population.
Residential solar panel installation is already a daunting task in itself. Companies in this sector struggle with logistics, including finance and accounting, installations, and administration. Adding marketing to their list of struggles is definitely a task that won't be given the attention it deserves.
Besides, residential solar installers spend too much time and money trying out ineffective advertising channels, such as utilizing salespeople who are yet to grasp the perks of the industry. This is why generating leads through pre-set solar appointments is an important task to consider.
Delegating such a task to companies that already have the tools and strategies to handle the task is the wise thing to do as you will save money and get the needed results in the minimum time possible. Gone are the days when a company would have a team to handle all its needs with a snap of a finger. As markets grow, so do companies and the target population's expectations, which nullify the forms of advertising they had initially.
Companies such as Solar Exclusive use pre-set solar appointments to double the leads for solar companies and help their business attain its full potential. Their marketing operations go beyond the scope that a solar company would achieve on its own.
Close More Deals in Service Delivery
Most companies are focused on revenue generation and try as much as they can to minimize costs. With such a mindset, it is not uncommon for them to try out some key services on their own. However, as explained earlier, the marketing industry is evolving and growing, and most companies do not understand how far they will be required to go to get a hold of their target population.
Dealing with the problem directly is futile, as the companies attempt to venture into a sector they have little or no idea about. The more they intend to find their leads, the more unlikely they will close any deals.
Delegating the marketing portion to a company that understands how to maneuver the market will prove advantageous to these companies. Pre-set solar appointment leads will allow companies to close more deals and generate revenue. The benefits of utilizing leads are not only felt by the company but also by the customers. A satisfied customer is another form of advertising that can bring in more clients by word of mouth.
Be a Leader in The Growing Industry
Notably, the Solar Industry is growing rapidly, and this growth is not expected to dwindle anytime soon. The solar market is focused on green energy, and the demand for this energy will lead to increased competition among existing companies at the end of the day.
Solar companies need to ensure that they are among the leaders of this growing industry to enjoy the benefits rooted in this industry. This can only be accomplished through pre-set solar appointments and lead generation, which are currently the most companies to stay ahead of the competition. Solar installation is not about finding the best person for the job. On the other hand, it's about who can get the job done.
All solar companies pride themselves on inefficient service delivery, but only those at the top of this leading industry can get enough trades for themselves. Therefore, pre-set solar appointments are among the most effective ways for solar companies to ensure strategic growth in this growing market for many years to come. The earlier solar companies secure their footing, the sooner they can start enjoying the advantages.