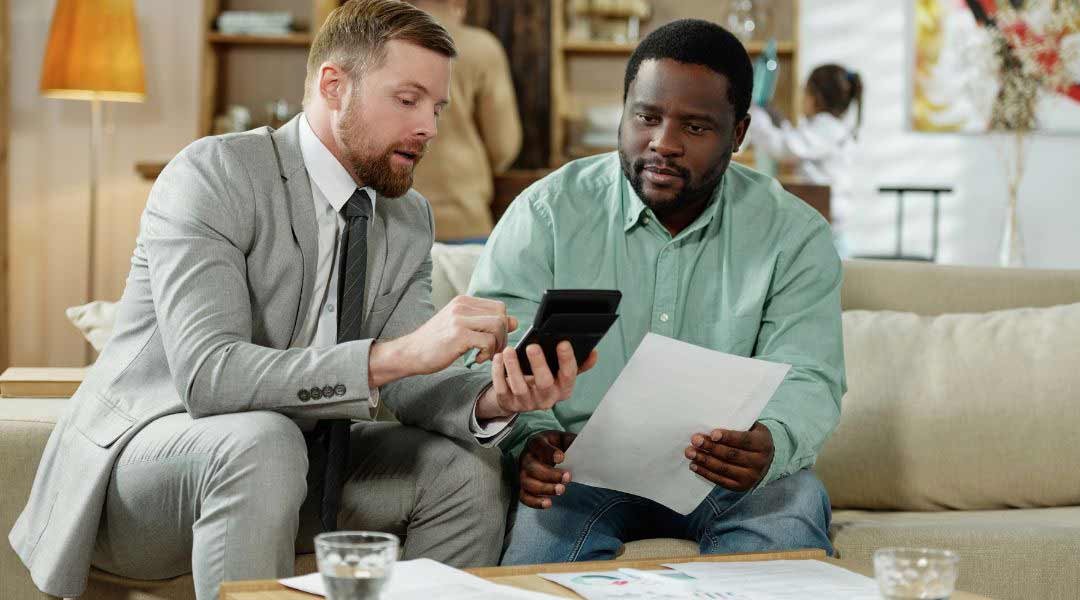 How to Increase The Conversion Rate of Your Solar Leads
You're in the solar business, seeking to boost your conversion rates for leads. The task may seem daunting, but fear not; there are effective strategies at hand. Do you want to turn those potential customers into bona fide buyers of your eco-friendly solutions?
Leverage Lead Management Tools
A key strategy at your disposal involves leveraging lead management tools for this task. Let's dive deeper into this topic.
Lead management software streamlines business procedures, saving precious time and effort while boosting productivity. Consider platforms that offer integrated customer relationship capabilities and excellent databases brimming with relevant data on potential clients who may be interested in transitioning toward clean energy solutions like solar power.
These digital resources provide an advantage when pursuing follow-ups. They enable users to organize targeted communications by logging client interactions, tracking inquiries, and calls in a single, centralized system. This ensures no prospective customers are forgotten and each opportunity is tapped effectively.
You can use reliable algorithms based on certain criteria, like location or consumer behaviors, to evaluate compatibility and estimate the probability of someone being able or willing to switch to renewable energy. This allows for greater optimization in areas of importance and higher success rates, eventually forming a sustainable pipeline that gives companies more verified solar lead opportunities.
Customize Solutions for Solar Leads
You've got your solar leads. Now, you must make them work for both parties involved. Customizing solutions is a key aspect of this process.
When dealing with potential clients, don't just push regular packages or services on them. Instead, put yourself in their shoes to fully understand their needs and concerns about switching to solar energy. Do they want maximum savings on electricity bills?
Or are they more concerned about reducing their carbon footprint? It could be that the aesthetics of the panels matter significantly too. With such insights into each lead's preferences, you can better match their desires with tailored options from your repertoire of renewable power systems product line-up, boosting your chances for a successful conversion.
Remember not to mislead while coaxing conversions. Underestimating initial costs or overpromising utility bill reductions may come back to haunt you as disgruntled customers later down the line.
Create Targeted Digital Advertising Campaigns
To amplify your solar leads conversion, crafting targeted digital advertising campaigns is pivotal. Begin by defining specific customer profiles based on data about their interests, location, age, or behavior online. Leverage platforms like Google Ads or Facebook to develop refined ad targeting strategies.
Craft compelling ads that appeal directly to these defined user groups. The messages within the campaign should address common questions and fears surrounding solar energy while illustrating tangible benefits in simple terms. Include direct calls-to-action for prospects enticed by your advertisement content, encouraging them to reach out for more information or schedule a consultation right away.
Measure performance regularly with tools the platform provides, such as click-through rates (CTR) and cost-per-click (CPC). This gives you critical insight into how well each campaign is working towards enhancing lead conversions. Remember that tweaks are often necessary over time due to fluctuating market dynamics; stay adaptable!
Engage Prospective Clients on Social Media
Engaging potential clients on social media platforms can take your solar business to new heights. When you're interactive, folks feel valued. They like when brands respond to questions or engage in discussions.
Begin by sharing meaningful content about the advantages of solar energy solutions using clear visuals and simple terms for better understanding. Consider hosting QandA sessions about your products or services; it effectively bridges gaps between customer ignorance and knowledge! Client engagement isn't just limited to responses; start a conversation yourself too!
Ask them their thoughts on eco-friendly initiatives or what keeps them from transitioning into an environment-friendly lifestyle. Using polls is another powerful tool; find out where they stand in relation to renewable sources, especially solar power usage. The data gathered helps tweak existing strategies while making future plans more effective.
Optimize Website Performance & Usability
To secure high-quality solar leads, remember to prioritize website performance and usability. Speedy loading time keeps the user's interest intact on your site; extremely slow sites often push away potential clients.
Also, ensure smooth navigation within your website; simplicity is key here! Make sure essential features are easily accessible without extensive searching or scrolling around. Pay close attention to mobile-friendly designs, too, because many users browse websites via their smartphones these days.
Include helpful tools such as cost calculators for effective interaction with visitors, giving them an idea of what they might be investing in if switching to solar power solutions happens. Ensure all content, including texts, images, or infographics, is clearly visible and legible while maintaining aesthetically pleasing appearances; it really adds points toward a better user experience! Lastly, make provisions for valuable customer feedback; this helps you monitor and improve any deficiencies in real-time, eventually leading to higher lead conversions.
Follow Up Proactively with All Leads
Never let a lead slip through the cracks! It's crucial to embrace proactive follow-up. Initial contact isn't enough; you need constant engagement.
Regular updates keep your leads connected and interested in going solar. Implement automation for regular touchpoints with all prospects; this boosts efficiency while maintaining personal connections. Don't push too hard. Instead, foster trust by providing valuable information about solar energy benefits via personalized emails or calls.
Use customer relationship management software to organize and streamline communications effectively across various channels; everything from text messages to face-to-face meetings can be tracked meticulously using such tools. Remember that persistence often pays off in sales conversion, so don't give up on potential customers who might seem uninterested at first. They could just be taking their time before making an important decision, like switching over to renewable energy sources!
This way, your chances of sealing deals escalate substantially as traction is built gradually yet steadily among those potentially willing but initially hesitant homeowners considering shifting towards adopting sustainable lifestyles powered by sunlight.
At Solar Exclusive, we understand that energy consultants and solar businesses need a reliable pipeline and a consistent flow of leads to thrive and expand their reach. That's why we have made it our mission to provide pre-set appointments and a constant stream of exclusive solar leads to our valued clients.