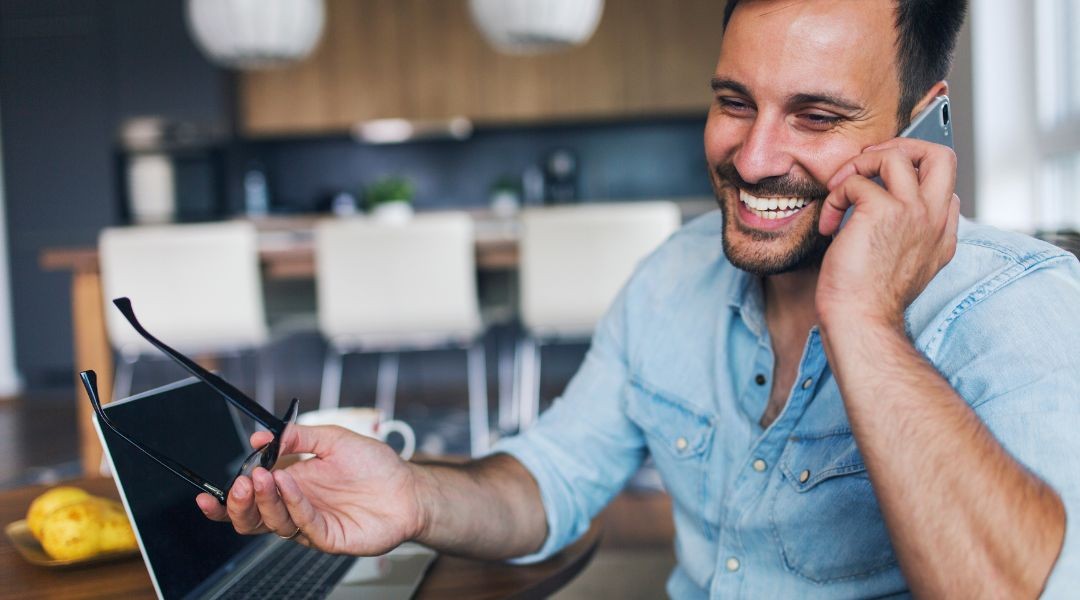 How to Successfully Follow Up on Solar Leads
You're in the solar business, striving to convert those promising leads into successful sales. Following up on these potential customers requires tactful persistence and a keen understanding of their needs. This guide provides insights on how best to effectively engage with your solar installation leads, ensuring that they translate into fruitful deals for your enterprise.
Embrace this journey, which offers crucial tips for building strong relationships from initial contact through final sale closure.
Qualifying Solar Leads
Navigating through solar leads to identify potential customers can be tricky. The process, known as "qualifying," helps you focus on prospects who require your service the most. You begin with analyzing property data: the size of the roof, sun exposure levels, or historical energy consumption patterns are critical factors that influence a homeowner's need for a solar installation project.
The next step involves segmenting your leads based on their curiosity level about installing solar panels. Some may have just started exploring, while others might already be comparing quotes from different vendors, eagerly desiring an immediate setup.
Lastly, despite taking time and continuous efforts to set up systems for referrals, word-of-mouth recommendations contribute tremendously towards generating competent pre-qualified installer leads, creating efficient pathways toward expanding the client base.
Developing a Follow-up Strategy
After reaching out to potential solar customers, develop a systematic strategy for touching base again. This involves organization and timely response. Make use of tools like CRM software that offer automated follow-up features.
The waiting period before your next touchpoint depends on the lead's interest level but should be within five days. Aim at reminding them about the advantages of using solar energy without being pushy or invasive. Practice patience while following up because turning inquiries into conversions takes time in any market sector, including clean energy solutions such as solar power systems.
Remember that persistence can pay off eventually; sometimes, it's just about catching individuals when they're ready to invest in sustainable alternatives. Consider tweaking message content and delivery method based on lead feedback from previous communication efforts, where possible. This helps keep engagement dynamic rather than repetitive!
Building Rapport with the Lead
Building rapport with prospective solar leads is the foundation for a successful conversion. As you engage, aim to understand their unique concerns and interests related to solar power. Tailor each interaction by referring to them on a first-name basis while expressing genuine interest in addressing their needs.
Don't rush into selling; instead, foster trust via open-ended conversations about renewable energy benefits or how installing panels can lead to sustainability. Offering practical insights regarding cost-effectiveness might also be beneficial, as it could address one common concern among many interested parties: finances. Exhibit accessibility: respond quickly when they reach out, but don't overwhelm them with constant communications that may end up being counterproductive.
Always remember building solid relationships is key in this process; over-pushing quick sales tactics often backfire rather than producing satisfactory results.
Generating Enthusiasm in Your Customer
Switch your perspective to putting yourself in the shoes of potential solar buyers. You understand that they desire a greener, more financially smart lifestyle. Focus on these desires when promoting your product to bolster their enthusiasm for going solar.
Present facts about financial savings and environmental benefits plainly; no fluff necessary! An honest presentation reinforces trust between you and clients while highlighting core reasons for choosing renewable energy sources over archaic ones. Elucidate how easy it's to transition from traditional power usage into harnessing the sun's rays with your company's support every step of the way.
Talk less about technical jargon unless requested by customers since this may confuse or turn them away instead of fostering intrigue toward renewable resources! Remember: keep positivity brisk throughout conversations, whether through emails or calls; emphasizing ease of use rather than confusing tech-speak will go far!
Reaching Out to Inactive Solar Leads
Reaching out to inactive solar leads requires tact. Remember that communication is key in this process; you need a plan for re-engaging these potential clients effectively. To begin, identify those who haven't responded in the past few weeks or have shown little interest.
Next, employ an engaging method of contact, such as personalized emails. Your tone should be casual; remember, you're not selling anything yet, but reigniting their interest. Be sure to provide fresh information on the benefits they'd get from transitioning to solar energy instead of repeating old content.
Finally, don't overwhelm them with frequent messages. Pacing your reach-out efforts can prevent annoying your lead and potentially prompting them toward competitors. You want them to feel valued rather than pestered!
Just keep it simple: A gentle nudge can work wonders in convincing someone who has been dormant so far. In summary: Engage personally but concisely while providing new insights about going solar, all without bombarding their inbox too often!
Measuring the Success of Follow-Up Efforts
Measuring the success of your follow-up efforts remains crucial. Keep an eye on key metrics such as conversion rates, time to close a lead, and how many touches you need until closure. Similarly, track any upticks in customer satisfaction or reductions in complaints; these often indicate successful nurturing tactics have been applied effectively.
But remember, numbers aren't everything! Look for qualitative indicators, too: Is engagement improving? Are prospects responding positively?
Observing this feedback can offer invaluable insight into perfecting your approach. Finally, consider implementing Customer Relationship Management software if you have not already done so. CRMs provide detailed analytics about each sales funnel stage, aiding necessary evaluations of performance improvements required over time.
In today's competitive market, energy consultants and solar businesses must establish a robust pipeline and consistently generate leads to grow and expand their reach. At Solar Exclusive, we help achieve this by offering a continuous stream of pre-set appointments and exclusive solar leads to our valued clients.