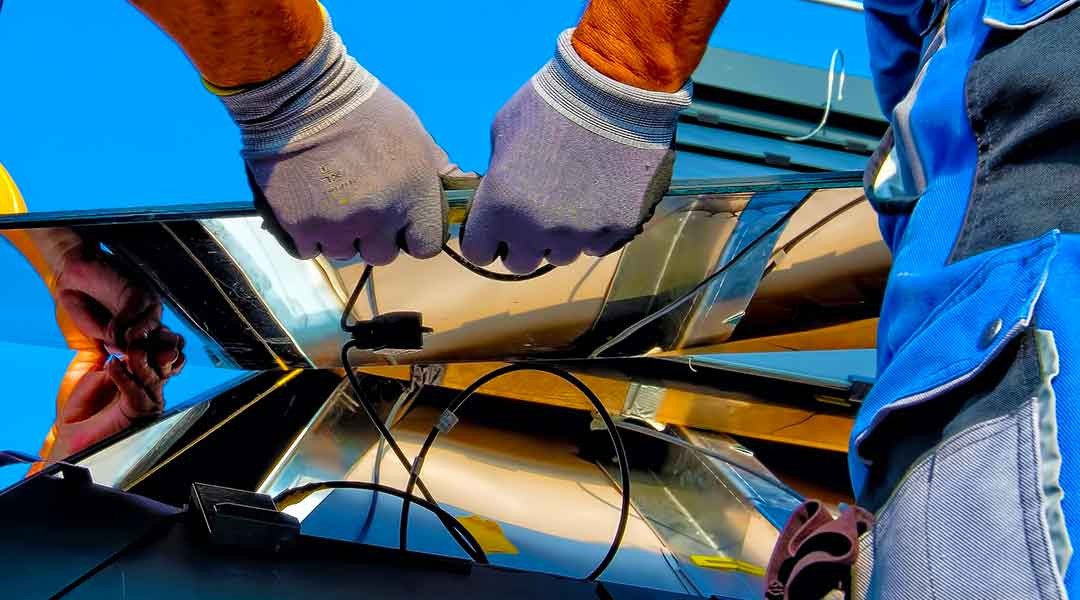 How to Use SMS Automation Software to Follow Up with Exclusive Solar Leads
The solar industry is one of the leading dependents of cutting-edge futuristic technology. Besides, it is also one of the fastest-growing markets globally – it is quickly gaining a larger customer base than the traditional power industries. Some of the reasons why the industry is booming include the incredible affordability of solar panels and the government's support of solar investments.
The rising demand for solar panels, especially for residential use, means higher demand for solar panel installation and maintenance services. Therefore, every solar company should ensure that they apply all possible strategies to reach their potential leads – the lifeblood of their businesses. Traditional door-to-door sales are quickly fading away, and digital marketing techniques are taking over.
Like in other markets, finding exclusive solar leads is crucial, mainly because these buyers are making long-term purchases – thus, they are extra cautious. Despite the falling costs of buying solar panels, the latter is not cheap. Therefore, it makes sense for the prospective buyers to pay attention to getting the best. For a solar company owner, it would be great to not only understand the available types of solar leads for the success of your selected marketing strategy.
Types of Solar Leads
Solar leads refer to potential customers that are most likely to become buyers at the end of your interaction with them. You can find these leads via various ways, including web landing pages, local TV commercials, and referrals. Discussed below are the types of exclusive solar leads available today:
Preset Appointments
Buying leads online is a common trend among most solar companies. The goal is to maximize the leads they generate most easily and conveniently possible and eventually increase the certainty of making sales. Preset appointments are one of the most effective ways of achieving the stated goals – you should find a source to do the lead screening. With preset appointments, you outsource the biggest and most complex part of the workload without compromising how you handle your clients. What remains for the in-house is closing the sale.
Live Transfers
After the preset appointments, live transfer solar leads are the next big news. This step involves buying information about the pre-screened leads who want to acquire a solar panel solution. The connection between you and these prospects is free of any legwork – it doesn't require any actual prospecting.
Real-Time Shared and Exclusive Leads
Buying leads online allows you access to a range of lead types. Yet, your competitors also enjoy the same privilege – making the shared real-time leads among the toughest and most competitive leads to get in the solar industry. As the name suggests, the shared lead generation companies sell to multiple solar companies, making them anyone's option. Besides, these companies also offer exclusive leads, which cost higher for their exclusivity.
Aged Web Leads
Most solar companies frowned upon aged solar leads as they represent prospects who may have expressed interest in exclusive solar appointments in the past – not recently. Despite being cold leads, this category isn't a bad option, especially in achieving cost-effectiveness – they are cheap and affordable.
SMS Automation Software and Following Up on Exclusive Solar Leads
As mentioned above, solar leads hold the key to maximizing your sales. Nevertheless, did you know that you could use SMS automation software to follow up on your exclusive solar leads?
SMS automation software ensures convenience and efficiency by bulk texting your leads. These messages can easily convert leads into buyers as they serve as reminders for the interest they had previously shown regarding solar panels. Besides, the SMS also shows your seriousness and persistence about the awaiting transaction with the lead, which can also move the prospect to make a move towards purchasing.
Below are some benefits of SMS software automation and why you should use the application to make follow-ups on your solar leads.
Real-Time Responses
Most solar leads make their purchase decisions based on the timeliness of responses and quality of customer service. Installing the software ensures instant responses to inquiries from leads, which keeps them engaged as they plan on purchasing from you. Besides the real-time responses, the software also ensures accurate responses about your company and its employees to create a perfect impression among the leads. Moreover, with the software, your leads don't have to wait until your operational hours to get responses – the software offers 24/7 responses to inquiries.
Customization
Every business is unique, with different struggles, trying to improve a given aspect to create a solid reputation among the leads. Depending on what you would like to achieve among the leads, the SMS automation software is customized to match your needs and create an incredible reputation for your company, its employees, products, and services.
Automated text-based responses are also faster, which heavily affects your business by ensuring exemplary customer service, which is a key in converting leads into sales.
Two-Way Communication
Conversation on leads to sales requires two-way communication – the prospect makes inquiries as you respond. However, you can't guarantee two-way communication 24/7; it is impossible to achieve a 100% lead conversion. You can easily lose to your competitors who offer two-way communication around the clock.
The key to achieving two-way communication around the clock, during and out of working hours, lies in investing in installing SMS automation software – to help you follow up on your solar leads and eventually convert them into sales. One-sided communication is one of the key causes of lost leads and sales to your competitors.
Besides, closed business hours shouldn't compromise your leads and make you lose your sales as the SMS automation software is here to serve your potential customers anytime you are not in operation.
Following up on your solar leads is the key to converting your potential clients into sales. There are multiple ways of making these following. However, your strategy must be timely, convenient, and effective, making SMS automation software the best option. With the software, you guarantee your leads' real-time response, customized strategy for your business, and two-way communication at all times.
Visit solarexclusive.com for more information on SMS Automation Software to Follow Up with Exclusive Solar Leads.