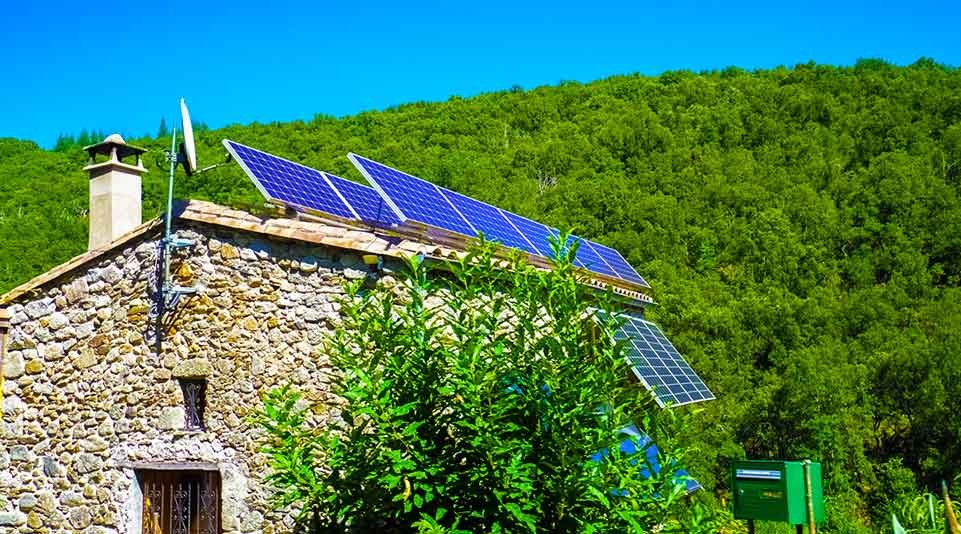 How Solar Homeowners Can Automatically Pre-Set an Appointment on Your Calendar Online
Today, more homeowners are increasingly adopting solar technology to achieve green living – utilizing renewable energy. Solar companies are required to provide excellent support to these homeowners so that they get successful installation and can harness as much solar energy as possible.
Therefore, exclusive solar appointments can be very useful to homeowners planning to go solar. Fortunately, these service seekers don't have to visit solar companies in person to get the services they need. However, they can pre-set their appointments online and have meetings with the solar experts, which is convenient and cost-effective.
If you own a solar company and wonder how solar homeowners can automatically pre-set exclusive solar appointments on your online calendar, here is how:
How to Create an Online Booking System
As the world struggles to bounce back to business after the lockdown and the coronavirus pandemic, it is essential to invest in intelligent tools to help you in the management of daily tasks and coordination around your solar company. We live in an era where convenience and adhering to COVID-19 prevention measures are crucial.
For this reason, more and more solar homeowners prefer online appointments to physical meetings. Therefore, as a solar company owner, it is time to polish your online booking system to allow your clients to pre-set exclusive solar appointments on your calendar smoothly, and automatically.
What Is an Online Booking System?
An online booking system or calendar refers to an interface that allows your customers to book your solar services through an exclusive solar appointment. With these calendars, you are in full control of your time, ensuring flexible appointment scheduling options for your clients while automating your administration duties. These systems are also effective in increasing your online organizational visibility.
How To Find A Suitable Online Booking Calendar For Your Company
Despite offering similar products and services, your solar company is different and unique from the rest. So, whatever online calendar works for your competitors might not be the right pick for you. The trick to finding the most suitable option is enlisting all the features you want for your system and comparing them with the available options. After this, you can signup for a trial to determine the best option.
Is Online Booking Calendar Free?
If you are working on a tight budget, you shouldn't worry about fees and costs that come with booking systems. Multiple software vendors offer free and affordable booking calendars to accommodate small and medium-sized enterprises such as yours.
Besides, these free plans come with the majority of necessary features, but if you need any additional features such as reminders and video conferencing app integration, you can pay a little fee to match your requirements.
A Guide to Creating A Solar Booking Calendar for Your Clients
Your clients – solar homeowners – can only make online exclusive solar appointments if you have an accessible booking calendar. If you have recently been thinking of creating the system, below is a seven-step guide that you should follow – once you find a suitable booking system you would like to set up and tailor to match your requirements.
Feed-in Your Organizational details
To create trust among your clients and increase your online visibility, it is vital to provide every necessary detail about your company – name, contact details, social media handles, description of your products and services, physical location, among others. The information you provide should also be correct.
Set-Up Services and Availability
You should define your company's working hours and add blocked-out slots for scheduled breaks – tea and lunch breaks, cleaning resets, and bathroom breaks to prevent confusion and inconvenience. Besides, you should also include hours exclusively open to your colleagues or those publicly available to clients. It is also advisable to define the services you offer – describing the duration they take and the rates you offer, the staff in charge of the services – whether exclusively by initiation or publicly available.
Include Reminders
Automated reminders are the most effective strategy for reducing no-shows by up to 90% — which can be highly costly for your company. Besides, SMS reminders are more recommendable to emails as they have higher open rates.
Customize Your Booking Page
Online presence is crucial for every business in the modern era of technology. Therefore, you should customize your booking page as it serves as your company's online front door besides being the brand differentiator. It sets you apart from the crowd, thereby grabbing potential customers' attention. Thus, the booking page should have a company logo, unique cover image, or other pages to make your company unique and outstanding.
Set Up Calendar Sync and App Integrations
Setting up a 2-way calendar sync is an excellent decision if your company can handle multiple calendars via Google, Office 365, and Outlook.com, among other platforms. That way, you can see all your appointments in one place and prevent cases of double bookings. Besides, you can also integrate your booking calendar with other daily organizational apps that you use for accounting, social media, email marketing, and video meetings.
Test
Before sharing your new booking page with your clients, you must test it out to ensure that it works properly and offers an incredible user experience. The testing process entails visiting the booking page and placing an appointment, checking into the calendar system to confirm whether the appointment is successful, and checking the appointment on the calendar sync set up if you have it.
The next step is to see if all reminders are perfect and accurate; manage the booking – trying to reschedule and cancel – and check if the video meeting link is available for virtual appointments.
Share Your Online Booking System
By sharing your online booking system online, you allow solar homeowners to create their appointments and maximize their visibility online. Besides your website, you can also share the system via your social media platforms, business/email signature, and email campaigns.
By reading above, you understand that your customers can't pre-set their appointments on your booking calendar online if you don't create and share the system. Besides, the system also increases your visibility online, which gives you a competitive advantage over your competitors.
Overall, these tips could help homeowners automatically pre-set exclusive solar appointments on service providers' calendars online. Book an appointment for more information on How Solar Homeowners Can Automatically Pre-Set an Appointment on Your Calendar Online.