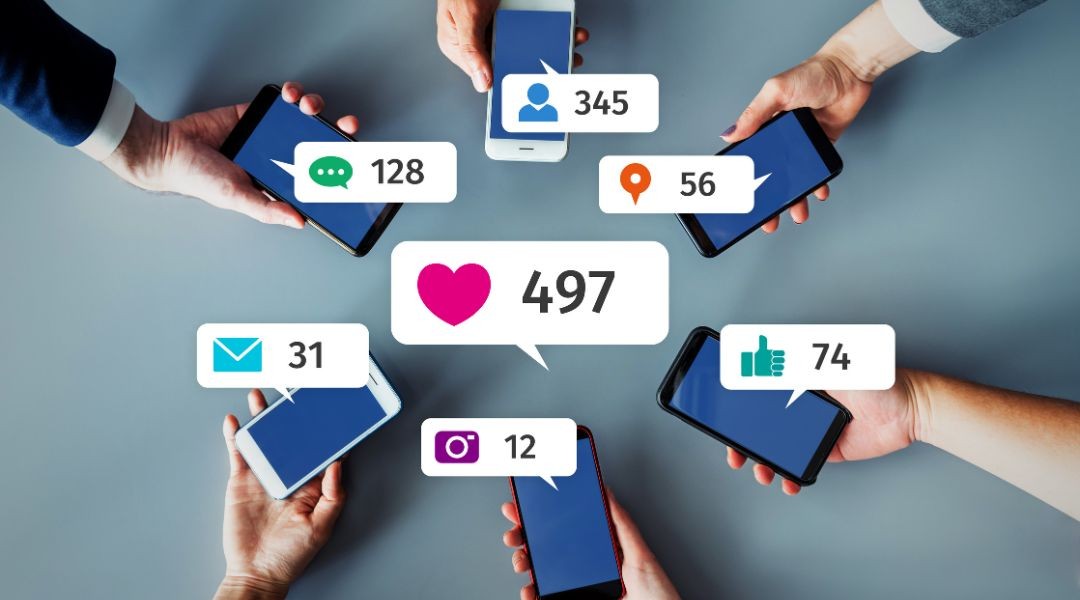 How Influencer Marketing Can Impact Your Solar Business
Are you running a solar business? Seeking ways to generate online leads is crucial. Imagine combining the power of influencer marketing with your objectives!
This strategy could dramatically increase your brand's visibility, creating awareness in untapped markets. Unfamiliar with this approach? Don't worry; we'll guide you through how influencers can significantly impact your solar business and bring potential customers straight to you digitally.
Benefits of Influencer Marketing for Solar Businesses
By leveraging influencers' trust and rapport with their followers, your business can effectively promote its brand or services to a wider audience.
This strategy not only expands the reach but also aids in targeting specific demographics interested in renewable energy solutions such as home solar panels or portable chargers. Moreover, endorsements from an influencer add credibility to your products because they foster a strong bond with their fans based on trusted recommendations rather than blatant advertising gimmicks. This typically helps drive sales figures upwards more consistently.
Ultimately, teaming up with influencers who express a genuine passion for green living and sustainable choices can be beneficial. This authentic promotion resonates well among potential customers who are curious about investing time and money into harnessing the power of sunlight for clean electricity generation at their workspaces or homes. Ultimately, this will benefit you by generating valuable online leads.
Finding the Right Influencers for Your Brand
Picking the right influencers for your brand determines much of how successful an influencer marketing campaign can be. It's vital to recognize that not all influencers will suit every type of business, even within one industry such as solar. The first step towards a fruitful partnership with an influencer is research.
Your focus should target those who hold sway over your intended audience to benefit from their reach and impact on potential customers' decision-making processes. Browse platforms like Instagram or YouTube, where you'll likely find content creators linking up with similar brands; these could potentially become valuable partners in promoting your solar solutions. You're looking for authenticity above everything else; does the person believe what they're communicating?
Genuine enthusiasm shines through any promotional material, directly leading to building trust between consumers and brands alike! Lastly, remember consistency matters when it comes to posting schedules and other things, so make sure whoever you choose matches well with whatever roadmap lies ahead!
Crafting Engaging Content with an Influencer
Let's dive into crafting engaging content with an influencer to strengthen this strategy further. Understanding the influencer's audience provides a good starting point.
You must tailor your message to resonate naturally within their community, facilitating dialogue about your solar solutions. Working in sync with an influencer means blending seamlessly into their narrative style while maintaining integrity toward what you represent as a brand. Encourage them to share personal experiences using relatable storytelling techniques instead of direct hard-sell tactics; audiences appreciate authenticity above all else!
Moreover, encourage creators to use compelling visuals when presenting information on renewable energy options and environmental benefits; they say pictures speak louder than words for good reason! Finally, aim for consistent collaboration rather than one-off promotions. Influence grows over time through repeated exposure among followers who value long-term relationships between preferred brands and trusted thought leaders.
Remember that teamwork fosters fruitful results: allow input from the influencer, too. After all, they best know what clicks with their fans!
Optimizing Reach and Exposure with Social Platforms
Optimizing your reach and exposure on social platforms is key to enhancing the impact of influencer marketing for a solar business. Leveraging popular channels, such as Instagram, Twitter, or LinkedIn, can substantially boost one's visibility. By crafting compelling content that resonates with the audience of a chosen influencer, you organically broaden awareness around your brand.
You increase your chances of capturing potential customers by striking up conversations about relevant topics through comments or shares. Harnessing powerful analytics tools offered by these spaces also allows a comprehensive insight into metrics like engagement rates, impressions made, and unique viewership counts—all crucial data points in assessing campaign effectiveness. Multiple platform usage warrants consideration too.
Careful selection based on compatibility between your target market demographic and channel user base helps create optimal conditions for high-impact campaigns. Remember to align influencers' values and ethos with yours before formal collaboration begins. This creates seamless integrations without sacrificing authenticity, which followers value immensely.
Monitoring and Measuring Successful Campaigns
Keeping tabs on your campaign's success isn't just about collecting numbers; it's all part of a deeper dive into understanding the factors that affect growth and resonance with audiences. Don't disregard any insight, be it small or big. Pay close attention to which posts are garnering maximum visibility; that gives you an idea of what kind of content clicks with consumers, and this knowledge can guide future strategies.
Also, observe changes in follower count during campaigns; if there's notable growth, congratulations! You're doing things right by increasing brand recognition! Furthermore, track not only reach but also interaction patterns like comments or shares; these show engagement levels way better than mere viewership stats.
Set aside time each day for tracking trends within data points over weeks, months, and years. In conclusion, consistent monitoring is essential for the continued evolution and effectiveness of  marketing strategy. Committing to diligent measurement ensures both smart decisions today and paving the path ahead tomorrow.
Turning Followers into Solar Leads
Consider your followers as potential solar leads. You have their attention already, so use that to drive interest in renewable energy options. Start by sharing captivating images of different solar installations or eco-friendly initiatives you're partaking in on Instagram.
Then, draw them into a conversation about the benefits—craft posts with clear calls to action. Invite users to learn more about going green with residential or commercial solutions through clickable links within caption areas.
Engage actively and regularly by responding to comments swiftly, showing appreciation for the time invested in engaging with your brand's content. This interaction fosters trustworthiness between your business and its audience, making it easier when requesting contact details via direct messages for further discussions related to personalized solution offerings based on posted queries. Remember not to be too pushy.