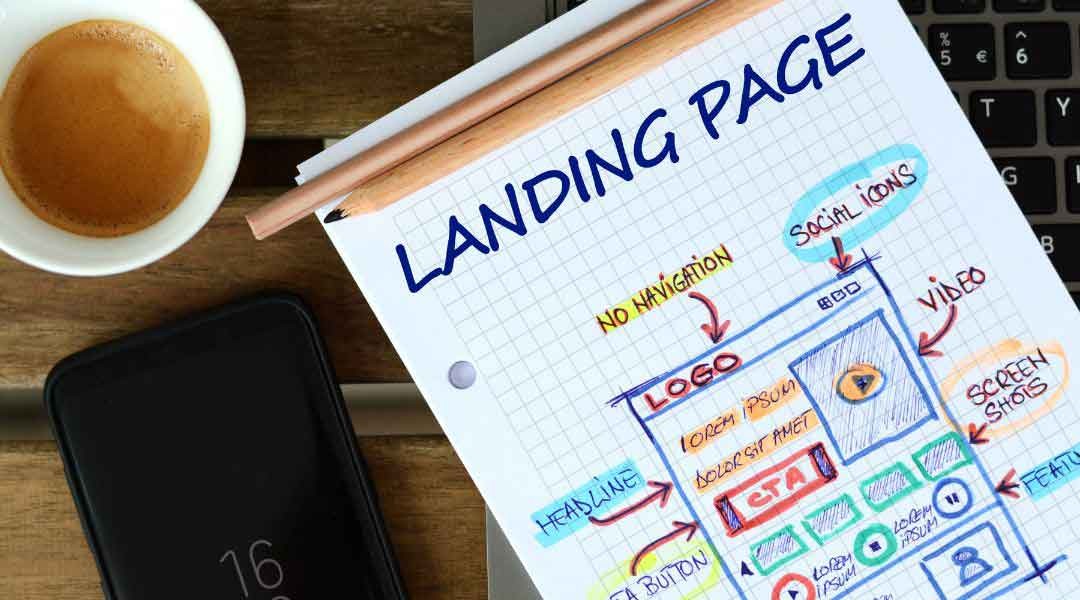 How to Create Landing Pages that Capture Solar Leads
Here's a guide to crafting effective landing pages that capture solar leads. You'll learn how to draw more prospects into your orbit, sparking their interest in sustainable energy solutions.
Dive deeper for insights on compelling design elements, convincing copywriting techniques, and lead generation strategies tailored to the booming solar industry. Let this be your roadmap toward harnessing the power of digital marketing and turning warm prospects into hot sales opportunities, all under one sunlit canopy!
Determine Your Audience
Understanding your audience forms the cornerstone of capturing solar leads effectively. To start, inquire about who benefits most from your service. Most likely, it's homeowners or businesses looking to cut energy costs; these are your key demographic, those you need to target with precision.
To get a deeper understanding, craft detailed buyer personas representing ideal customers. Consider factors such as their age bracket, income level, location, and concerns regarding renewable energy sources like solar power. Based on these details, hone in on what they value, perhaps sustainability or long-term cost savings, which will guide how you frame benefits in future communications.
But remember, all buyers aren't alike! Some might have technical knowledge, while others may barely understand basics like the 'photovoltaic effect.' Now that you know whom to reach out to for generating quality solar leads make sure every landing page speaks directly and uniquely to them.
Make a Clear Value Proposition
To create compelling solar lead landing pages, you must clarify your value proposition. This statement outlines how your product or service meets customers' needs in unique ways that competitors simply don't offer. Solar energy solutions can have a wide range of perks, such as lower utility bills, eco-friendly power generation, and potential tax credits.
Think about what sets your offerings apart from the crowd. Maybe it's superior solar panels with longer life spans? Perhaps it's unmatched customer support services?
Once you identify this unique selling point, communicate it effectively on the landing page. Use concise text and engaging visuals for greater impact, but remember not to stuff too much information. Remember, every word counts!
A strong USP will differentiate your brand convincingly and persuade visitors to take action, which could be filling out their contact details or asking more questions by clicking on 'get in touch,' all leading up to increasing leads for conversion.
Craft the Perfect Headline
Elevating your solar lead capture begins with the ideal headline. It's crucial, as it's often a prospect's first interaction with you. A compelling one can rivet attention, while an uninspiring one may cause potential leads to navigate away.
Start crafting by fostering relevance. They must mirror each other for coherence and effectiveness. If a Google ad or display pop-up piqued their interest enough to click through, ensure they aren't left hanging on arrival!
An ad promoting 'Solar Energy Savings' should have a landing page that echoes this sentiment in its title. Perceive problems from clients' perspectives within headlines to reassure them of imminent resolutions offered by your services/products.
So instead of resorting to fabricated urgency or fearmongering tactics (such as overpromising results), why not focus on what truly matters? Show how investing time into understanding more about solar options will yield benefits; it encourages prospects further down the funnel! Ultimately, remember to captivate without deceitful 'clickbait.'
Pair emotive language with verified statistical evidence in your headlines—an effective strategy guaranteed to drive conversion rates higher.
Implement Best Practices for Design & Content
Consider the aesthetics of your webpage. Visual appeal plays a large role in grabbing attention. High-quality images and videos that exhibit solar products can greatly influence prospects' decisions.
Keep design elements minimal but engaging; too much clutter can distract from key messages about your services or offerings. Stick to brief sentences with straightforward language for easy reading. Your copy should echo the benefits potential customers gain when they choose solar energy.
Detail how their lives improve by slashing utility bills using renewable power sources. Remember, web traffic comes from multiple devices, so ensuring usability across all platforms, such as mobile, tablets, or desktops, is optimal because you never know where users will access information on shopping sites today.
Focus on Search Engine Optimization Tactics
Focusing on SEO tactics can give you an advantage. The essence of SEO lies in making your web page elements attractive to search engines like Google. Imagine someone typing "solar energy report" into the query bar.
You want your landing page to feature this report, don't you? To make it happen, consider established practices that increase relevancy and value for users. Optimized SEO landing pages stand out as they're tailored with features designed to resonate with algorithms used by these digital platforms' decision-making processes.
Many marketers tend not to optimize their campaigns because most have brief lifespans or are one-off promotions lasting only days or weeks, leading them to believe no long-term benefits exist from investing time optimizing their respective pages for search results. Even if a campaign runs annually, such as an Earth Day special offer, imagine the potential loss due to overlooked website traffic through under-optimized promotion content year after year.
It all boils down to matching the searcher's needs. Relevance determines visibility, which directly influences possible conversions generated via organic searches predicted by algorithm updates affectionately named Hummingbird, Panda, Penguin, etc. On Google's side, but possibly a boon to businesses that correctly align with users' preferences.
Analyze & Improve Performance Regularly
Analyzing and improving performance regularly is crucial. You need to understand how your landing page works, allowing for fine-tuning and boosting efficiency in capturing solar leads. Start by tracking key metrics, monitoring the bounce rate, conversion rates, and time spent on the page closely.
Tools like Google Analytics can be a great ally here. Once you have data, interpret it meaningfully to identify trends or patterns that could inform course correction if needed. Pay attention to visitor feedback, too; real users provide insights into their user experience, which cannot be gained from mere statistics alone!
Don't disregard A/B testing either; compare two different versions of your landing pages simultaneously with this method, and watch what generates more conversions! Remember to always look out for areas needing improvement, but don't forget about those things already performing well; focus on preserving them as much as enhancing weaker aspects.
Mastering the craft of powerful landing pages can propel your solar business to new heights. By targeting customer needs, demonstrating clear benefits, and offering compelling reasons to act immediately, interactive elements can keep visitors engaged, while simple forms make signing up easy. But remember, ongoing analysis can fine-tune your efforts for better results over time!