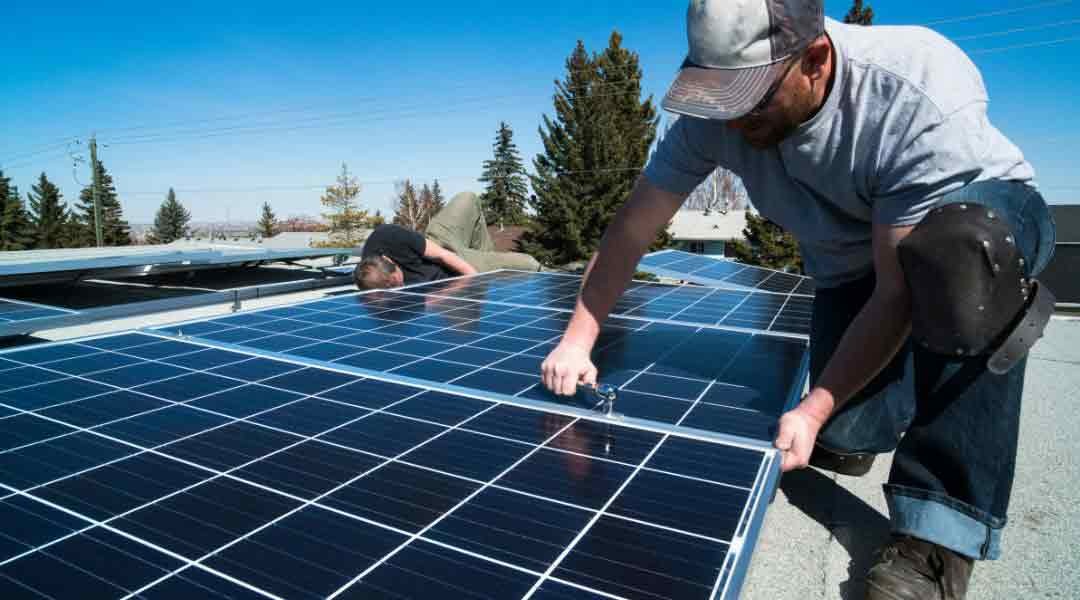 Debunking Common Solar Panel Myths and Scams
You've heard it all before. Solar panels are too costly; they'll only work in sunny climates, and installing them is a scam. But the truth is that many of those ideas about solar energy are outdated or simply not true. Learning more about how you can take advantage of this renewable source for your home or business is easier than ever!
From exploring financing options to understanding state incentives, we'll debunk common myths around solar panel installation so you can make an informed decision.
Solar Panels Are Only Efficient in Hot Climates
Don't let the myth that solar panels are only efficient in hot climates hold you back from harnessing solar energy. In reality, these systems perform well even in cooler locations or during cloudy days. Cold weather can increase a panel's efficiency if sunlight reaches them, proving that geographical location shouldn't deter your decision to go solar.
Solar Panels Require Constant Maintenance to Maintain Efficiency
Contrary to the myth, solar panels require minimal maintenance. Most residential systems are durable and reliable, with only occasional cleaning in dusty environments. Furthermore, as a testament to their longevity, many manufacturers offer warranties for up to 25 years, ensuring consistent energy production throughout your system's lifespan without constant upkeep efforts on your part.
Solar Panels Lose Efficiency Over Time
Despite the belief that solar panels lose efficiency over time, quality systems retain up to 80-90% of their performance even after 25 years. Declining efficiency is natural, but it happens gradually and minimally each year. To prolong your system's lifespan, choose reputable manufacturers and schedule regular inspections with qualified professionals who can detect potential issues early on.
Solar Panels Are Too Expensive and Not Cost-Effective
Harnessing solar energy is a long-term investment that ultimately becomes cost-effective. Substantial savings on electricity bills, government incentives, and the ability to sell excess power back to utilities help offset installation costs.
Moreover, as renewable energy gains popularity globally, prices for installing solar panels continue to decrease, making them more affordable for homeowners seeking eco-friendly solutions.
Solar Panels Take Too Long to Pay for Themselves
Considering factors such as installation costs, energy bill savings, and potential government incentives is vital. Typically, homeowners can expect a return on their investment within 5 to 9 years. Ultimately, this time frame will vary based on location and system efficiency, but it still showcases the financial viability of going solar.
Solar Panels Have No Resale Value
Contrary to the belief that solar panels have no resale value, they can boost a property's worth. Studies show that homes with solar installations sell faster and often command a higher price. Buyers perceive long-term savings on energy costs as an attractive incentive, making this sustainable addition both eco-friendly and financially beneficial for homeowners considering selling their properties in the future.
Solar Panels Are Unreliable and Prone to Frequent Breakdowns
In reality, top-quality solar panel systems have minimal moving parts, contributing significantly to their durability. Manufacturers often offer 20-30 year warranties as a testament to their reliability, while maintenance is typically easy and affordable, ensuring long-lasting efficiency for your green energy investment.
Don't be misled by unfounded beliefs about solar power's dependability!
Solar Panels Have High Hidden Costs That Negate the Financial Benefits
Contrary to the myth, solar panels have minimal hidden costs. Although the initial investment may be high, long-term savings on energy bills and low maintenance requirements make up for it. Research various financing options to select a plan that best suits you, ensuring that the benefits of going solar outweigh any perceived drawbacks or extra expenses.
Solar Panel Installation May Damage the Roof, Leading to Additional Costs
To avoid potential roof damage and additional costs, thoroughly research solar panel companies. Check reviews, licenses, and certifications to ensure you're selecting a reputable installer. Proper installation by knowledgeable professionals reduces the risk of leaks or structural damage while maintaining warranty coverage on your roof investment.
Warranties and Maintenance Demystified
Investing in solar panels is a wise decision for residential and commercial applications, offering a powerful, affordable, and reliable source of clean energy. To ensure a worry-free experience and maximize the benefits of your solar energy system, it is important to understand warranties and maintenance.
Solar panel manufacturers typically provide 25-year performance warranties, guaranteeing that your system will maintain its efficiency throughout its lifespan. This ensures that you continue generating electricity and enjoy the financial savings of solar energy. Additionally, inverters, which convert the direct current produced by solar panels into usable alternating current, usually have 10-15 years warranties. These warranties protect against any malfunctions or performance issues with the inverter.
While solar panels and inverters come with reliable warranties, regular inspections are recommended to ensure optimal operation. However, ongoing maintenance for solar panels is minimal due to their durability. Cleaning the panels occasionally to remove dirt and debris, and ensuring they are free from shading, will help maintain their efficiency.
When investing in solar panels, choosing reputable installers who offer solid warranty terms and excellent support services is crucial. You can find knowledgeable professionals who prioritize customer satisfaction by conducting thorough research on local installers. To generate leads for solar contractors, consider the following strategies:
Online directories and platforms: Utilize online directories and platforms that connect homeowners and businesses with local solar contractors. These platforms often provide customer reviews and ratings, helping you find reputable installers.
Referrals and recommendations: Ask friends, family, and colleagues who have already installed solar panels for recommendations. Positive referrals are a great way to find reliable and trustworthy solar contractors.
Online presence: Look for solar contractors with a strong online presence. Check their website for testimonials, case studies, and information about their warranties and support services. Active engagement on social media platforms can also indicate a reputable company.
Local events and workshops: Attend local events or workshops focused on renewable energy and solar power. These gatherings often attract solar contractors who can provide information about their services and warranties.
Remember, investing in solar panels is a long-term commitment, so choosing a contractor who offers competitive prices, quality installations, and comprehensive warranties is crucial. By conducting thorough research and utilizing available resources, you can find reputable solar contractors who will provide a worry-free experience and maximize the benefits of your solar energy investment.