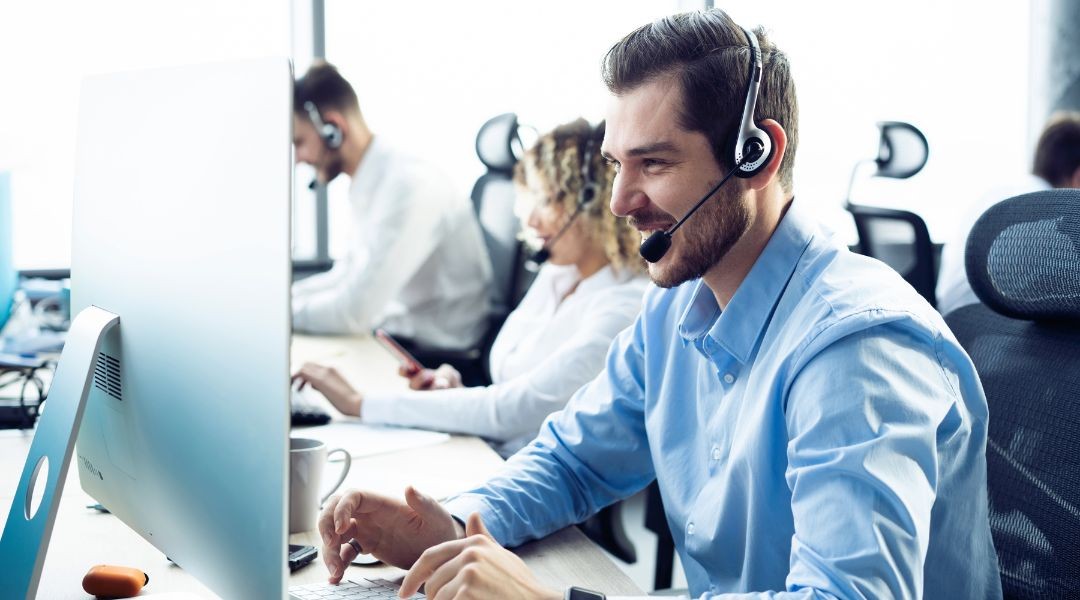 How to Qualify Solar Leads
You're ready to enhance your solar panel business. Perhaps you feel the pressure of an increasingly competitive market. You seek methods to better qualify your leads, generate more robust prospects, and streamline marketing efforts in the solar industry.
This guide offers actionable insights on qualifying potential leads, as well as strategies for increasing lead generation within your growing solar business venture.
Identifying Target Audience
Who exactly makes up the right audience for your business? Homeowners play a key role, but their characteristics extend beyond ownership alone. They need good credit scores to secure necessary funding, plus unshaded roofs suitable for panel installations.
The ideal customer base may seem niche due to these requirements, yet it spans across different regions of the whole country, highlighting its diversity, too! Understanding customers' local needs becomes imperative then.
This includes any financing options available and knowing potential customers' unique purchase journeys from start to end. It is important to know that high upfront costs could potentially deter many prospects, even when the long-term benefits of going solar are presented. This is a core part of having a thorough comprehension of who your ideal customer should be when generating valuable solar leads.
Formulating a Lead-Generation Strategy
Moving on from identifying viable solar leads, you have to set up a lead-generation strategy. This comprises methods for attracting potential customers or persuading them to show interest in your products. Start with an understanding of what resonates most with your audience: Is it energy savings? Or maybe resilience against power outages?
Next, create content that speaks directly to these needs. Consider blog posts clearing doubts about the return on investment for solar panels and their positive environmental impacts. Additionally, incorporate customer testimonials wherever possible. They work magic as proof points!
Don't forget email marketing, too! It gives you control over your message delivery right into someone's inbox, where distractions are minimal, unlike social media feeds filled with numerous competing brands clamoring for attention. Lastly, but crucially, monitor results regularly.
Utilizing Online Platforms to Reach Prospects
Harnessing the power of online platforms helps in reaching out to potential solar clients. Social media channels play a vital role here. Sites like LinkedIn, Instagram, and Facebook are more than just networking tools. They can be powerful catalysts for business growth if used the right way.
Sites such as LinkedIn, Instagram, and Facebook are no longer just networking tools; they can be effective catalysts for business growth if used correctly. Interactive content, such as webinars or informative videos about harnessing solar energy, can be posted on these sites to engage prospects. Thus, these platforms have more potential than mere networking tools; they can drive exponential growth when utilized properly.
For instance, you could show how installing your company's solar panels reduces utility bills and benefits the environment by cutting carbon footprints dramatically. To maximize visibility, ensure that your blog posts and articles on solar energy solutions are optimized with SEO strategies.
This will draw attention from prospects searching for this information on Google's search engine. Furthermore, by partnering up with influencers who have a lot of followers interested in eco-friendly topics, you can increase the chances of your product or service being discovered.
You should connect proactively with followers on all platforms. Answer their queries quickly and comprehensively, even outside traditional office hours. Maintain a professional demeanor so as to build credibility and create a user-friendly environment. Keep in mind that each follower is potentially either a client or an influencer who can refer other people towards using green, reliable products from trustworthy companies.
Enhancing Website Visibility & Optimization
In the quest to qualify solar leads, your company's website plays a pivotal role. Remember this: you're not just competing in the realm of solar energy but also battling for online visibility against numerous other businesses. To boost your site's performance, incorporate SEO into your strategy.
Optimize each page on your site with relevant keywords that potential clients might use when searching for solar solutions. Also, consider creating engaging content, such as informative blog posts or tutorials about various aspects of solar power systems. Your website needs to be user-friendly, too.
It should load quickly and function smoothly on all devices, including mobiles. Keep navigation simple so visitors can find what they want effortlessly.
Lastly, don't forget local SEO! Make sure Google My Business listings are accurate and encourage customers to leave positive reviews after their experience with you. These strategies will help improve rankings in local searches.
Establishing a Follow-Up Process for Leads
Crafting a structured follow-up process helps to nurture your leads effectively. Start by setting up prompt communication after they fill out the form on your site. A quick email or phone call can solidify their interest in going solar.
Next, follow with personalized touchpoints based on their inquiries and responses from previous interactions. Regularly update them about the latest industry trends and how it benefit them personally; this shows you value their needs above selling products alone.
Utilize smart CRM systems to track all customer interactions. This will allow you to easily see where each lead is in the purchase cycle at any time. Furthermore, keep in mind that persistence is key in sales, but be aware of not crossing the line and becoming annoying.
Evaluating the Success of Solar Lead Qualification
When you've qualified your solar leads, it's time to evaluate the success. Use real data rather than assumptions or hunches to make this assessment. Look at key metrics such as conversion rates: how many potential customers turned into actual ones?
Measure customer satisfaction, too; after all, happier clients tend to spread positive word-of-mouth about your services. Another valuable indicator is return on investment (ROI). Calculate this by subtracting what was spent securing each lead from their worth over a lifetime with your company.
By doing so, you can identify which strategies yield better results in terms of quality and cost-effectiveness. Don't forget qualitative assessments, either; direct feedback holds great value!
Mastering the process of qualifying solar leads demands an understanding of your customers' needs. You must ask relevant questions, analyze responses accurately, and provide tailored solutions for every prospect.