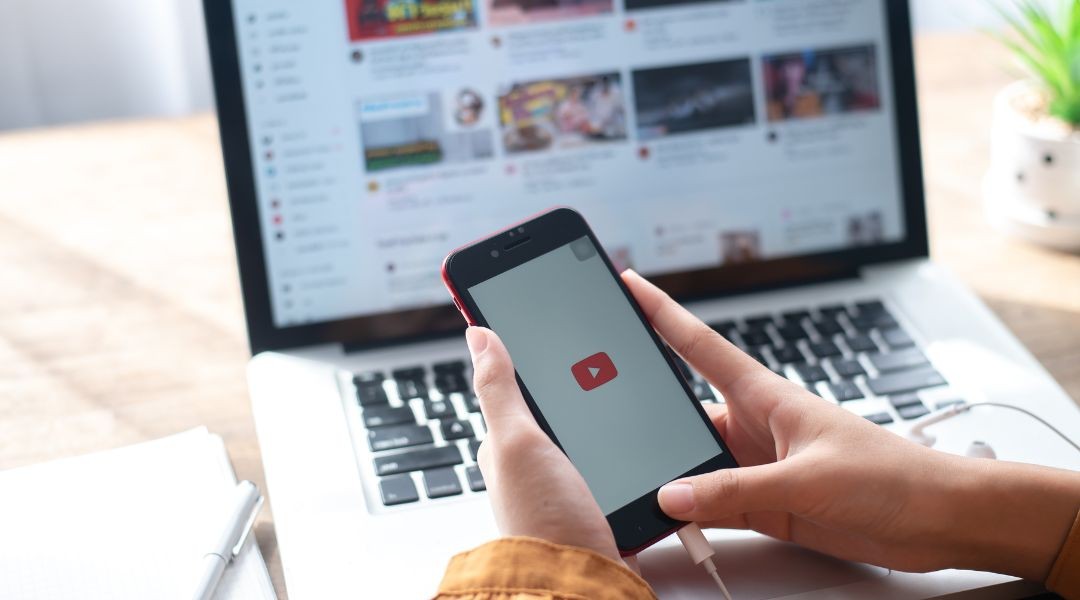 How to Get Solar Leads with YouTube Ads
You're reading this because you want to leverage YouTube Ads for solar leads. Well, Solar Exclusive understands that. Getting quality solar prospects through videos might seem tricky at first.
However, with the right approach, it is an attainable goal. You should focus on targeting your audience and producing engaging video content to achieve this. With these useful tips, driving sales conversions becomes easier than ever!
Selecting a Target Audience
Understanding your audience is essential as a solar company seeking to boost sales. To effectively use YouTube ads for lead generation, you must first identify your target market accurately. Who needs solar solutions? Where are they located geographically? What do these potential customers value most in service providers?
It's important to be aware of who you're trying to reach out to. Therefore, it is essential not to rush into traditional marketing strategies without first understanding your target audience, whether online or offline. Utilizing SEO tools can help you learn more about the queries people type on search engines and, therefore, aid in better search and engagement with prospects.
Remember, though, promoting renewable energy isn't meant for just anyone. It calls for precise targeting of individuals seeking solar innovations like yours.
Singling out those interested parties from the crowd paves the way for more effective ad campaigns over multiple platforms, including YouTube. Consequently, this leads eventually toward desired business growth.
Creating Compelling Content
Delivering compelling content pays off, especially in your YouTube ads. Captivating ad materials pulls leads into your solar business funnel faster. First, identify potential customers' interests or concerns about going solar.
Next, create video ads that address these points head-on. Appeal to viewers by talking directly to them, making sure they feel seen and understood by showing empathy towards their hesitation to switch to renewable energy sources. Remember, you're not merely selling a product but also trying to promote an eco-friendly lifestyle that provides long-term financial and environmental benefits.
When explaining how the switch works, use credible facts and engaging visuals. Doing so will increase people's confidence and motivate them to explore further by clicking on the "Learn More" button within YouTube's Google AdWords platform for advertisers.
Optimizing Video Settings and Ads
Perfecting your video settings ensures you reach the right people. Begin by setting a visible, catchy title to pique interest. Remember, this becomes searchable content on Google! Customize the thumbnail image to make it compelling so viewers feel inclined to click.
Now comes ad optimization: Think about what grabs attention within seconds because YouTube ads can be skipped after five mere moments! Incorporate intriguing visuals or riveting facts immediately to hook potential leads before they hit 'skip.'
Don't forget to include calls-to-action (CTAs). Those encourage engagement from interested prospects, prompting them to subscribe or visit your website for more information about the solar solutions you provide.
Finally, remember to make descriptions for your videos SEO-friendly. Ensure to include relevant keywords for better visibility in search engines, but don't overstuff these sections.
Tracking Performance with Analytics
You've launched your YouTube ads for solar leads. Curious about their impact? Use analytics to track performance. Platforms like Google Analytics give you a clear picture of ad success.
You'll see metrics such as click-through rates, video views, and watch time. Study these data points closely, as they reveal much about the progress of a campaign or a lack thereof.
Take note: did someone watching your ad quickly bounce off? That indicates certain sections might not speak effectively to viewers' interests or concerns. Perhaps there are areas requiring rework? But if many stay through until the end credits roll on-screen, congratulations! This is about engaging content that can persuasively communicate the benefits of choosing solar energy solutions from your company, specifically over competitive offers available out and around town.
It requires an active response based on the insights you gain. This will help improve future outreach efforts directed at targeted audiences online.
Testing Different Methods to Increase Engagement
While crafting YouTube ads for solar leads, don't hesitate to experiment with varying techniques. This could involve trialing different ad formats like skippable video ads or non-skippable bumper ones. Adjust the length of your videos until you discover what grabs the attention of viewers best.
You can also play around with different types of content in these adverts. Some might find statistics on environmental benefits engaging, while others may be more interested in the financial savings potential from switching to solar power. Remember that visualization goes a long way.
Showing customers working panels or detailed illustrations about how energy extraction works piques interest, too! Play around and continuously refine each element. This ensures an optimal engagement rate.
Use A/B testing between versions, especially since it gives clear-cut data regarding which version garners better responses. Consider who will watch your advert: tailor the language tone accordingly, whether they're homeowners seeking eco-friendly alternatives or businesses trying to reduce costs through renewable energy sourcing. This personalizes advertisements and raises the chances that prospects will tune into what's being communicated instead of just scrolling over them unseen!
Measuring the ROI of Your Solar Lead Generation Campaign
Assessing your solar lead generation campaign's return on investment (ROI) is critical. To do this, you need to track costs and results meticulously. Begin by determining how much money goes into each YouTube ad, including production and placement fees.
Don't forget to factor in the time spent crafting engaging content. Next, tally up all leads generated from these ads within a certain period, say one month or quarter, depending on your business cycle length. Compare that figure with sales finalized through those leads during the same span.
Then calculate ROI as follows: Subtract total cost from gross profits, then divide the result by total cost again. The outcome measures profitability effectiveness per dollar invested.
High-quality leads might not have an immediate payoff, but they could prove valuable in long-run conversions, so consider setting an extended observation window for the best analysis accuracy. Also, try A/B testing different versions of your YouTube ads while evaluating performance consistently. This helps optimize future efforts efficiently, too!