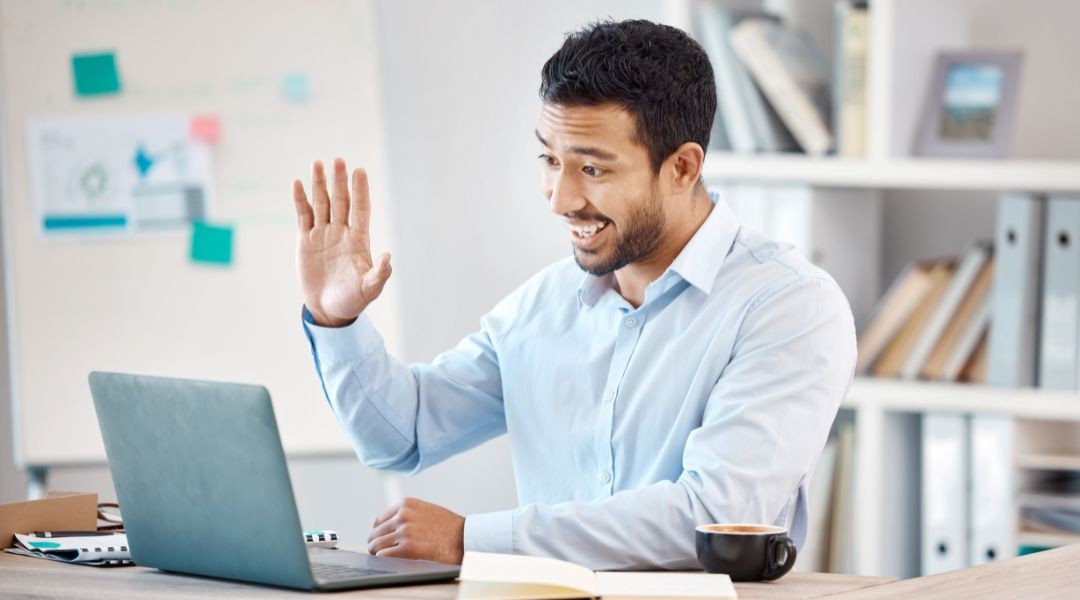 Do Virtual Solar Sales Appointments Work?
Are you wondering if virtual sales appointments work for your solar business? Well, they sure do. They've become a crucial part of the modern sales process.
Virtual meetings offer flexibility while efficiently generating quality solar leads. This approach connects to potential clients globally, enhancing reach and conversion rates, a key aspect in broadening one's customer base. Embracing this digital shift could just be the competitive edge needed against rival firms looking to sell clean energy solutions, too!
Benefits of Virtual Solar Sales Appointments
Virtual appointments allow homeowners to learn about solar energy without stepping out of their homes. They eliminate geographical barriers, allowing you to reach potential customers far and wide with ease.
You're not just confined to your local area anymore! Considering current social distancing norms, these remote consultations add peace of mind by keeping everyone safe while discussing renewable energy options. As they're free and require no commitment on the homeowner's part, these meetups also generate high-quality leads more efficiently than traditional methods.
Moreover, such sessions reduce costs related to transportation or printed materials since everything is digital now, which is both a financial and environmental boon! The elimination of travel cuts down valuable time, too, which gets utilized toward engaging even more prospective clients closer in line with commitments made during lead generation activities.
Challenges of Managing Virtual Solar Appointments
Virtual solar sales appointments can work wonders. But just as with many things in life, they also bring their own set of challenges for those managing them. One significant hurdle is mastering the art of communication remotely.
Without face-to-face interactions, building trusting relationships with prospective clients or even your team members might be challenging. Next on the list comes technological issues, a problematic aspect that often rears its head during these remote sessions. Inconsistent network connections and software glitches could cause delays, thus potentially affecting credibility with customers.
Training for success becomes another issue here, too! Ensuring every member knows how to use technologically advanced tools effectively doesn't come easy or cheap. Lastly, don't forget about maintaining customer focus while juggling between various online platforms.
It is not an easy task by any means, but it is crucial if one wants successful engagements leading toward closing deals.
Tips to Maximize Lead Generation Through Virtual Solar Meetings
Indeed, virtual solar meetings can be a powerhouse for lead generation when done right. You must prepare meticulously for these appointments as you would if the meeting were in person. First off, ensure that your online presence is stellar.
A polished website and engaging social media profiles create credibility and positively influence prospects' first impressions of you. Next up, content creation: Use informative blog posts or interesting videos targeting those considering going green with solar energy. Valuable resources keep visitors engaged on your site longer, which boosts the chances of converting them into quality leads.
To maximize conversions from paid ads, don't forget tracking codes! This lets you see what works so adjustments can be made accordingly without wasting money on ineffective strategies. Lastly, make good use of customer referrals by incentivizing existing clients to bring new leads to your business.
This builds trust faster than most other methods might! Remember, consistency pays off in all efforts to generate high-quality leads through virtual meetings.
Essential Equipment Needed for a Successful Virtual Meeting
You've decided to engage in virtual solar sales appointments. Next, ensure you have the necessary equipment for a successful online meeting. A quality computer or laptop is your main tool; it should run smoothly without interruptions, ensuring seamless communication with clients.
Reliable access to high-speed internet keeps meetings continuous and error-free; no connection issues are allowed here! Audio-visual gear also plays a crucial role; secure an HD webcam that provides clear visuals, enabling non-verbal cues during conversations. Investing in noise-canceling headphones facilitates better hearing of what's being discussed while blocking out background distractions, a great asset for meaningful dialogues!
Don't forget software: robust video conferencing applications like Zoom offer various tools assisting efficient interactions, such as screen-sharing capabilities. Also, consider customer relationship management platforms; they help track leads and monitor progress after every call. All these elements combined create an environment conducive to success within virtual solar sales appointments; give them their due diligence!
Effective Strategies to Promote Your Brand During an Online Meeting
You're in the middle of an online meeting, trying to put your brand at center stage. How do you keep the momentum? One effective strategy involves leveraging technology like slides and video presentations about your offerings; they represent a dynamic way of engaging with potential clients.
Another tactic: personalize each interaction. Connect on shared experiences or common goals, turning this virtual encounter into a more human connection. People love knowing corporations are not just business machines but entities that understand their needs, too!
Lastly, always underpin discussions with absolute honesty about what services you offer and any limitations thereof. By doing so, trust grows between the parties involved. That's how deals get inked!
Remember, though, while promotion is crucial during these meetings, don't push sales aggressively either! A balanced approach should be applied consistently for the best results.
Best Practices for Establishing Trust and Building Rapport with Clients Virtually
Establishing trust online is not an innate talent; however, through practice, you can learn these best practices to become a master. Active listening is essential to the process, and echoing your client's thoughts and ideas shows that you value their input. Visual aids such as charts or infographics can simplify complex topics. Personalizing the interaction by understanding something about the client outside of work, like their LinkedIn profile, conveys a greater sense of understanding.
Additionally, expressing empathy for what they're going through before offering them solutions will help build a strong relationship. Lastly, remember that consistency plays an important role in crafting successful relationships.
Stay true to commitments made during meetings so they know what's predictable from working with you in future dealings.
A loyal customer base ensures long-term success! Undoubtedly, virtual solar sales appointments work; they save you time and hassle while delivering essential services in real-time. The convenience offered is unparalleled, with more customers swiftly adapting to the digital space.