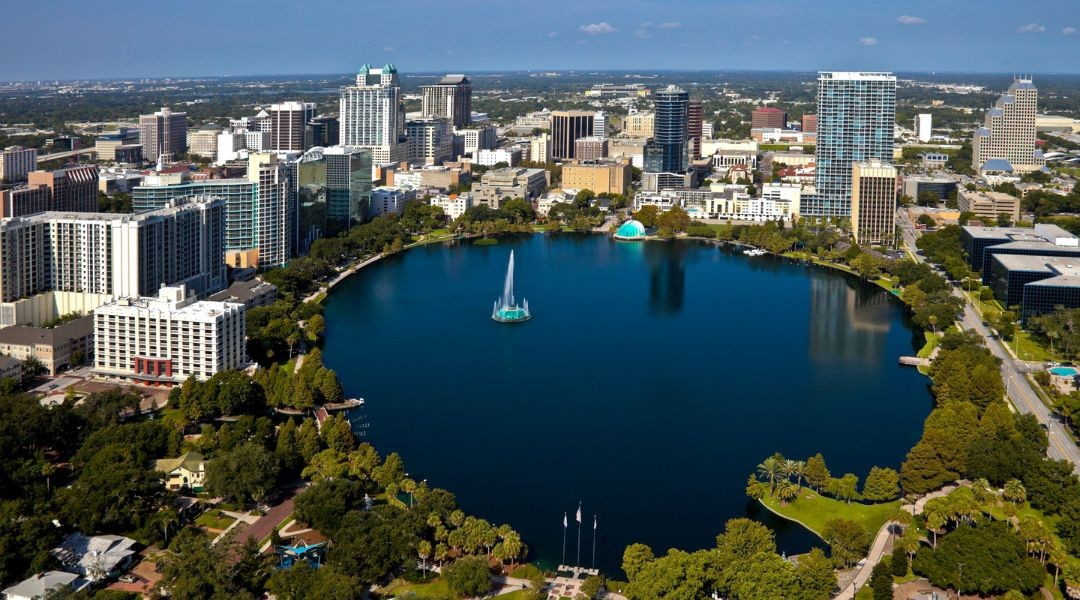 Florida Takes the Lead in Solar Power Generation Across the U.S.
You're living in exciting times as Florida emerges as a pioneer in solar power generation across the US. The Sunshine State now harnesses its abundant sunlight more than ever, placing it ahead of many others. This giant leap paves the way for greener energy and encourages other regions to follow suit.
Solar Power Capacity of Florida
You might be surprised to learn that Florida has become a leading authority in solar power generation, providing electricity to over 11 million residents. Utility companies have constructed multiple large-scale arrays, and they even assist homeowners and businesses with rooftop solar installations. One key player is FPL; the company launched an ambitious plan named "30-by-30" two years ago, pledging the installation of 30 million panels by the end of 2030.
Astonishingly, this program is already over forty percent complete! Forty-two operating centers are now in our state, all feeding into FPL's grid for everyone's benefit.
Benefits of Adopting Solar Energy
Firstly, you contribute to a cleaner Earth by drastically slashing carbon emissions. In addition, you can substantially trim down utility costs. Who wouldn't appreciate lower electric bills?
More so when the Sunshine State offers an average of 237 sunny days annually! These sun-soaked hours provide ample opportunity for your home or business to generate copious amounts of renewable energy right from your roofs. Moreover, adopting solar energy isn't just about savings and sustainability. It's also a smart choice economically, as panel prices continue to see downward trends while their efficiency rapidly increases.
Utility companies are also increasingly investing more resources into clean energies like solar power, another factor favoring this switch! The underutilization scenario (less than 5% currently) shows vast potential waiting to be tapped here in Florida, which already ranks third nationwide in terms of capacity. That said, high-quality professional installers are available throughout Florida, ready for consultations regarding these potentialities at any time convenient for you.
Financial Incentives Offered by Florida
Florida encourages homeowners to embrace solar power. The state's net metering policy plays a significant role in this regard. Solar panel owners can't always utilize electricity produced during peak productivity hours around midday when many are out of the house.
This excess energy then gets exported back to the grid, serving other customers within your local community. In return for contributing surplus energy, utility companies provide credits per household as part of Florida's mandatory net metering initiative for renewable systems up to 2,000 kW capacity, a limit way above typical home needs! If you have credit left over at month-end due to low consumption, don't sweat; they'll roll that balance forward into the next month!
However, it's important to remain aware and vigilant against legislative changes like those proposed by House Bill 741 earlier in the year, seeking reductions on these generous returns from retail rates down towards avoided cost rate levels. Thankfully, this was vetoed by Governor DeSantis. However, it reminds us all that we must advocate energetically for protecting incentives such as sales tax exemptions for purchased systems and property valuation taxation exclusions post-installation.
Impact on the Environment & Economy of the State
Understand the role that major energy corporations play in reducing carbon footprints. Companies like FPandL can lead this initiative, given their scale and influence. Take note of NextEra, owner of FPandL, which has recently committed to eliminating all carbon emissions by 2045.
This is a significant milestone, as it's among the first utilities in the Southeast U.S. With such ambitions on the environmental conservation frontiers. These measures will inevitably contribute to Florida's sustainable economic growth and have far-reaching impacts beyond its borders.
However, while they take these steps forward for environmental sustainability, there are still areas where companies could improve their renewable energy policies, namely solar power legislation. Earlier this year, controversy brewing around proposed anti-solar laws raised concerns, especially considering Governor DeSantis' commitment to promoting clean energy initiatives across Florida state lines. Remember, public media efforts funded by associations like the Corporation for Public Broadcasting also shape discourse surrounding these legislative changes.
Companies Providing Solar Services in Florida
You're likely aware that Florida ranks high for solar power generation. But did you know it's also a hotspot for companies providing solar services? Big or small, these businesses play an integral role in boosting the Sunshine State's status as a leader in this renewable energy sector.
They facilitate everything from installations to the upkeep of panels. Both residential and commercial customers get top-notch service, ensuring their systems run optimally year-round. To have excess electricity running back into the grid is net metering. Unfortunately, proposed changes may hinder this process moving forward, with reduced reimbursement rates on deck. This potential shift could affect homeowners leasing equipment and jobs within these organizations that make Floridian sun-powered living possible.
Despite looming legislation challenges ahead, business here remains robust! Companies remain committed to illuminating homes using cutting-edge tech while championing environmental goals one panel at a time. Remember when comparing prospective providers: not all are created equal, so perform thorough research before making your final selection!
Lead Generation Opportunities for Local Contractors
You're operating in a state leading the way for the adoption of solar power. This reality presents unique lead generation opportunities to you as a local contractor. Your success lies in harnessing property data effectively, using strategic tools designed specifically for this task.
These platforms allow your sales team to identify and nurture high-quality leads through automated marketing strategies rooted firmly in invaluable data insights; they can revolutionize your approach to selling solar solutions. Then there are third-party websites: sources of organic leads with varying degrees of readiness toward installing solar panels. They present offers from various installers catering to different homeowners' needs, making them invaluable resources when competing against other contractors.
In addition, developing an influential online presence invites prospective clients like bees drawn to nectar-filled flowers! Not only does it generate more than half the amount of traditional paid marketing, but it also helps save nearly $20K annually! Lastly, don't discount word-of-mouth referrals, which remain highly trusted among buyers pondering serious investments such as adopting solar technology.
New strides have put Florida at the forefront of solar power generation. Your decision to switch to solar is sound. Increase your savings and reduce your carbon footprint, all while taking advantage of the abundant sunshine of the Sunshine State.
Florida is shining brightly today with renewable solutions for tomorrow, an opportunity you don't want to miss!