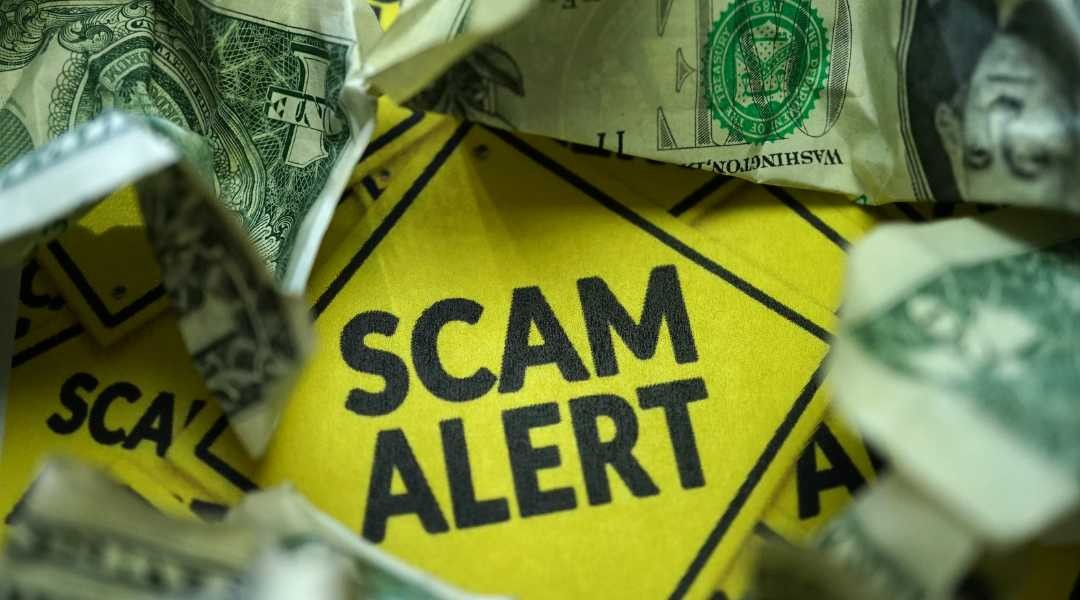 Solar Scams and How To Avoid Them
You're thinking about investing in solar energy for your home. It is a wise decision, but beware, not every offer is as sunny as it seems. Some aim to exploit your intentions with deceitful schemes, commonly known as "solar scams." Don't worry; recognizing these fraudulent tricks can be straightforward if you know what to look out for.
Let's guide you through the process of avoiding such pitfalls while transitioning smoothly into a more sustainable lifestyle.
Common Solar Scams
Deceivers often pose as legitimate companies offering unbeatable deals. Unfortunately, these sham promises tend to be fronts for trickery.
One common ruse is the 'Government Rebate' scam, where fraudsters claim they will help secure this grant but ask for an upfront fee first. Keep in mind that real government-backed rebates should never require payment beforehand. Then there's the falsely advertised "too good to be true" equipment prices or installation costs.
These swindlers use low-quality materials yet charge premium prices by hyping it up with technical jargon. There's also something called a home improvement loan scam facilitated via unsolicited calls or door-to-door salespeople promising 100% financing on your project. Only later will huge interest rates sneakily come into play, which may run you deep into debt if you're not careful.
Lastly, beware of bogus leasing agreements containing hidden fees and unexpected charges buried within complex legal terminology. They're far more costly than what was initially presented. Being aware helps tremendously; always ensure legitimacy before committing financially!
Research Before Investing
Remember, deciding to invest in solar is significant. Don't rush your decision or get swayed by aggressive salespeople. You deserve the time necessary to complete thorough research before committing.
Your due diligence should include reading customer reviews of potential installers and discussing their experiences with people who have already gone solar. There's immense value in firsthand accounts; they offer genuine insights into what you can expect. Furthermore, ensure that your installer holds proper certification from recognized bodies like the North American Board of Certified Energy Practitioners (NABCEP).
Invite multiple professionals for roof assessments, then compare quotes for the best result. While promises of "free" services might tempt you initially, remember there's often more beneath the surface than meets the eye! Genuine state subsidies are available but scrutinize this information properly by checking whether it's listed on legitimate governmental websites (ending in.gov).
If purchasing outright seems too expensive up front, you also have financing options: loans specific to aiding you offset initial costs exist and may be beneficial according to your circumstances!
Beware of Free Offers
Remember that "free" doesn't always mean without cost. Beware when a company promises free solar panels or systems with no upfront expense. Often, this "generous" offer is laden with hidden costs that show up later on your bills as high installation charges or overpriced equipment leases concealed in complex legal agreements.
Keep an eye out for pressure tactics used by unscrupulous firms, too. They could rush you into signing contracts without giving you time to consider options carefully. Trustworthy companies ensure clarity and provide ample decision-making time.
Comparing quotes from various installers will help you gain better insights about reasonable prices, so don't shy away from shopping around! Finally, check official databases like SEIA's National Solar Database to verify installer legitimacy before saying yes! To conclude, being cautious while dealing with "too-good-to-be-true" offers can save you significant trouble down the line.
Understand the Fine Print
When engaging with solar panel providers, scrutinize every detail. Often, sales pitches start unannounced on your doorstep. An amiable salesman efficiently delivers a rehearsed pitch praising the virtues of solar energy.
The allure of cost-saving promises can be compelling. Yet remember, refrain from making any hasty decisions or signatures! Sometimes, these seemingly innocent inquiries might become applications for eligibility checks in disguise.
Signing off digitally to "see whether you qualify" isn't as harmless as it seems. The convenience and simplicity of digital signings may backfire. Your initials could authorize contracts without your full comprehension, alluding consent to unfamiliar terms.
Always assert paper copies before affixing that signature! Regarding credit reports solar companies need for financing determinations, never give e-signatures if you don't want those files accessed. There's potential misuse here, too!
Unpermitted access disregards consumer rights under federal law: the Fair Credit Reporting Act (FCRA), which safeguards privacy and accuracy concerning consumers' financial information. Beware misrepresentation claims coming from such sources, suggesting free panels, among other dubious offers.
Be Wary of Long-term Contracts
Taking heed of long-term contracts can save you a lot. You may wonder why. Some solar companies lock customers into 20 or 25-year agreements! It sounds shocking, but it's an unfortunate truth. Granted, entering such treaties might seem tempting initially. The idea of owning your energy source is appealing.
However, before signing that dotted line, consider this: Are you ready to commit for two decades? Regrettably, most people overlook these details amidst alluring sales pitches and persuasive presentations by savvy representatives. Remember their goal: they want to sell more than focusing on whether the contract benefits you in the long run.
These prolonged deals often come with hidden costs that surprise users later down the road, usually when it's too late for any recourse. Take every precaution possible to keep yourself safe from potential regret or financial loss due to unforeseen terms within these marathon-length contracts. Ask questions about cancellation policies if necessary situations arise where ending such an agreement early becomes imperative rather than optional.
Protect Yourself with Insurance
Consider purchasing insurance for your solar panels. This will help protect you from substantial losses due to theft or damage. Some companies even offer panel insurance as part of their service package, effectively shielding the longevity of your investment.
Ensure that this protective measure is active right after installation is complete. Any gap between these two events could subject you to unwarranted risk factors such as unforeseen system malfunctions or unpredictable weather conditions causing harm. Furthermore, inquire about warranty options available with potential providers.
A comprehensive 25-year warranty covering equipment and labor shows commitment on the part of a provider towards the durability and quality of their products, standing the test of time better than less generous warranties do. Finally, remember that not feeling rushed during consultations before committing indicates professionalism on the part of the seller. This is a sign of a trustable association rather than an ideal scapegoat chosen by scammers aiming for quick sales.
Take these steps seriously when planning for solar energy adoption. They will help ensure both financial security and sustainable lifestyle choices, seeking eco-friendly alternatives.
Arming yourself with knowledge is your best defense against solar scams. Look beyond the flashy sales pitches and ask questions until you're satisfied with the answers. Investing time in research now will save money and avoid stress later on!