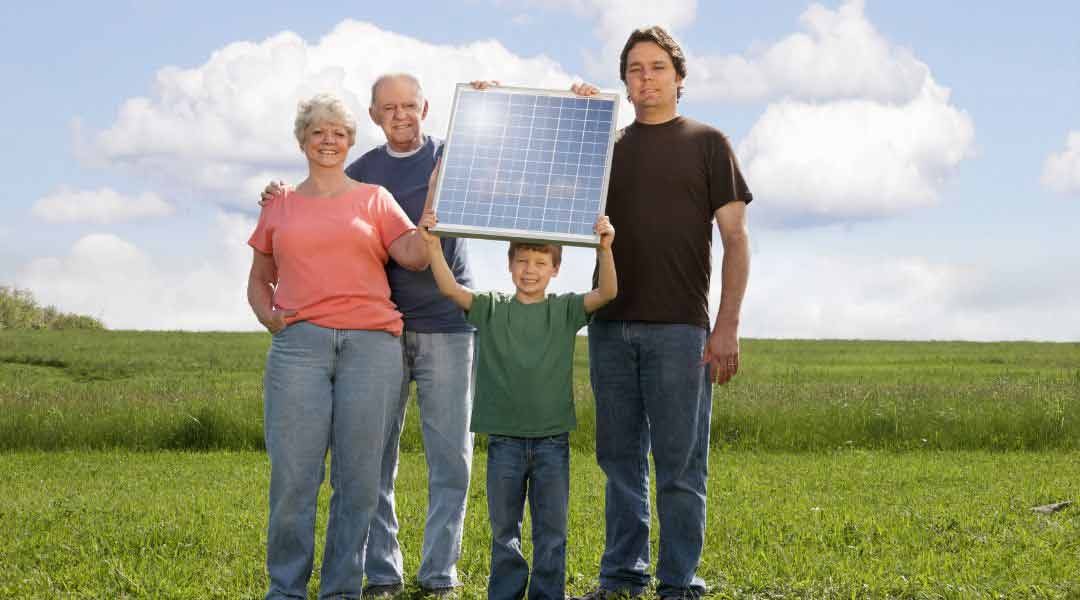 How Do You Find People Who are Interested in Solar?
Those established in the solar industry can bet that solar marketing is not easy, especially when using trial-and-error strategies to generate solar leads. Studies have shown that poorly planned marketing efforts not only lead to poor response but can also damage your brand.
So, how do you find people interested in solar without blind cold calling or conducting indiscriminately door-to-door marketing? This article will discuss some strategies that will ensure that every call, knock, email, or text has the potential to lead to a sale.
Register With 3rd Party Websites (Solar Directorates)
These are the SEO-dominating websites that are familiar to both solar professionals and their prospects. They provide solar-curious prospects with quotes from local solar companies and customer reviews about those companies. Solar Reviews, Energy Sage, Clean Energy Experts, and Consumer Affairs are the leading example of solar directorates.
These platforms are highly competitive regarding ranking on Google search results. If, for example, a consumer search for 'best solar installers near me,' the solar directorate websites will always appear on Google's first page. It is, therefore, prudent to get listed on these solar directorate websites if you want solar-curious homeowners to find you when they search online.
You can also consider getting listed on industry association directories for consumers seeking trusted sources of information. NABCEP (North American Board of Certified Energy Practitioners), for example, runs two directories on its website to help consumers find certified installers: the certified locator and company accreditation directories.
Build A Strong And Friendly Online Presence
The internet has created various online platforms that, if adequately utilized, can generate quality solar leads. Some of the leading online platforms include professionally designed and frequently updated websites, paid google ads, managed google review pages, and social media accounts (Facebook, Instagram & Twitter).
But while all the online platforms can generate solar leads, social media platforms such as Facebook, Twitter, and Instagram are excellent channels to build followers from homeowners interested in solar.
Use Text Message (SMS) Marketing
SMS marketing is among the most effective lead generation tools, given that almost 98% of the sent SMS are opened. However, it would help if you built a strong database of prospect phone numbers to succeed in the SMS marketing method. It is also worth noting that, in almost all jurisdictions worldwide, one must get customers' consent to collect their numbers.
For this reason, always include the option to opt out for customers that find your notification irrelevant. To reduce the percentage of people opting out, ensure your SMS content is valuable to the recipient. Some of the easiest ways to collect customer phone numbers include:
Text-in competition
Create a competition for customers to win prizes through texting. However, the prize to be won should be valuable to attract mass texts. For example, "text SOLAR" to win a complete solar package. With such a prize, all solar-curious homeowners will text, meaning all texts are from potential prospects. That said, ensure to announce the winners and the criteria for selecting the winning text.
Keyword campaigns
Like the text in competition, keyword campaigns promise customers big deals upon texting a given keyword. For example, "text GOING SOLAR" to 9988 to get a 100W 12v solar panel at half the price. This strategy allows you to make sales and collect phone numbers simultaneously.
Customers support calls
If you have a customer support call center, encourage your call agents to request phone numbers from the customers calling for inquiries or support.
The idea is to allow customers to share their numbers willingly. That said, it would be best to focus on collecting quality numbers with a higher potential of generating solar leads.
Run Google Ads Targeting People Shopping For Solar Panels
Customers looking for solar panels to purchase are past the information-seeking stage. In this case, your marketing content should encourage prospects to purchase from you rather than informing them of the importance of going solar. Some of the google ads tools that you can use to reach customers actively searching for solar installations are:
In-market: target customers searching for products like yours.
Content keywords: create ad content that targets users searching for specific keywords (e.g., solar panel installers near me).
Remarketing: show your ads to users who have already interacted with your website or previous ads to ensure they see your services more often.
Placements: place your ads on specific websites that solar-curious homeowners visit more often, e.g., solar directorates.
Topics: Create ads on various topics like 'solar panels' or 'choosing a solar panel.' This will allow you to place your ads on multiple pages, thus reaching a wide network of customers.
Connect With Homeowners' Communities
Another way to get solar leads is by getting involved in homeowners associations in your service area. This would be easier if you also owned a home in that area, but if you don't, you can find a way to reach the association's leadership. You can walk or drive around, noting the names of the homeowners' communities in your targeted area.
Luckily, many communities have websites where you can find the names and contacts of the leaders. Other features include business directories and sponsorship opportunities. To get involved with the community, consider listing your business on their website or sponsoring some of their listed events.
However, some small homeowners' communities do not have websites, but most have Facebook groups. If the group is strictly private, you can try reaching the leadership to get involved. Once you are well connected with all homeowners' communities in your service area, you can create a Facebook group for homeowners interested in solar.
Invest In SEO Content
Most people looking to install solar will first search for information online, e.g., solar companies near me, how to choose the appropriate solar wattage, etc. Since you want them to purchase from you when they are ready, be the one to provide them with the information they are searching for.
However, it is worth knowing that the solar market is highly competitive, and everyone is trying to make a sale. For this reason, you must optimize your content using excellent SEO practices to rank on the first page of google search results. That way, you will reach the customers interested in solar faster.
Solar lead generation doesn't have to be complicated. If you use all the available online platforms and communication channels, you can land many quality leads that will lead to sales.